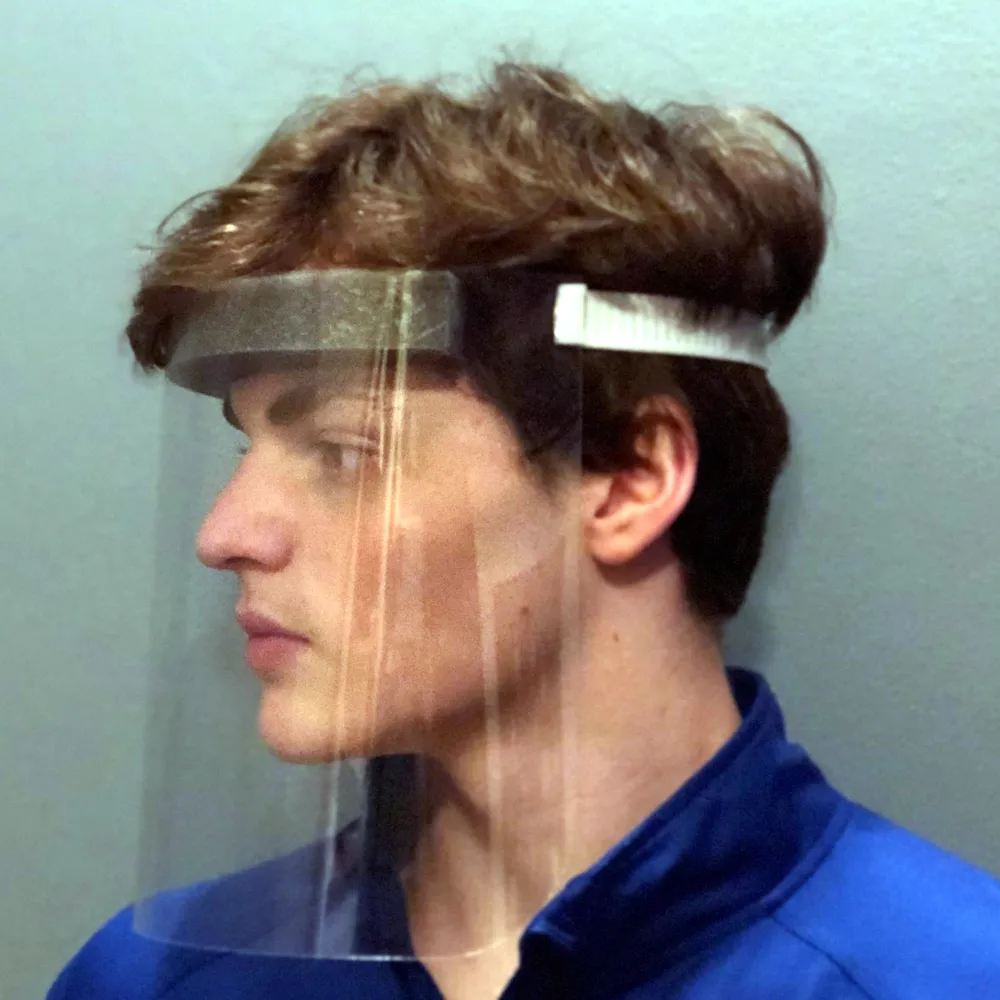 JBC not only manufactures complete face shields for healthcare workers we now offer build-your-own face shield kits that enable individuals and organizations so they can lend a hand to help protect our front line healthcare workers as they respond to the COVID-19 pandemic.
Healthcare Face Shields
Build-Your-Own
Face Shield Kits
Healthcare workers on the front lines of the COVID-19 pandemic are facing a severe shortage of personal protective equipment (PPE). Items like surgical masks, N95 respirators, gloves, gowns and protective face shields are becoming more and more difficult to find and without this critical equipment, our doctors, nurses, EMTs and other medical professionals are open to direct contact with the coronavirus and its potentially lethal effects. We need to do everything we can to keep them safe so they can continue to battle the worst healthcare crisis we've seen in generations.
JBC is doing our part by manufacturing face shields and eye protection but we know we can do more. Organizations around the country are coming together – practicing safe social distancing, of course – to lend a helping hand to our healthcare heroes during their time of need. Folks everywhere want to know what they can do to make a real difference and that's why we've created our Build-Your-Own (BYO) healthcare face shield kits.
Our BYO Healthcare Face Shield Kits, available to the public now and while supplies last, contain all the parts you'll need to make as many complete face shields as you'd like. All you need to supply is a standard household stapler and the elbow grease. Available in standard and custom case quantities, each BYO JBC Medical Face Shield Kit comes complete with:
0.007" (0.18 mm) thick optically clear polyester (PET) shields
1" x 1" x 8" (2.54 x 2.54 x 20.3 cm) polyurethane brow cushions with peel-and-stick backing
Elastic headbands
Assembly instructions
Now you can do your part to help battle the coronavirus and help protect our healthcare workers. Gather together virtually with your friends on Zoom and have a face shield making party. Donate your finished shields to a local police station, food pantry or nursing home. Whatever you choose, just know that you're helping to make a difference.
For more information about our BYO medical face shield kits or to place an order please contact us today at sales@jbc-tech.com or 440-387-5981.
If you'd like more details on the finished medical face shield, you can download the JBC Medical Face Shield product information sheet here.