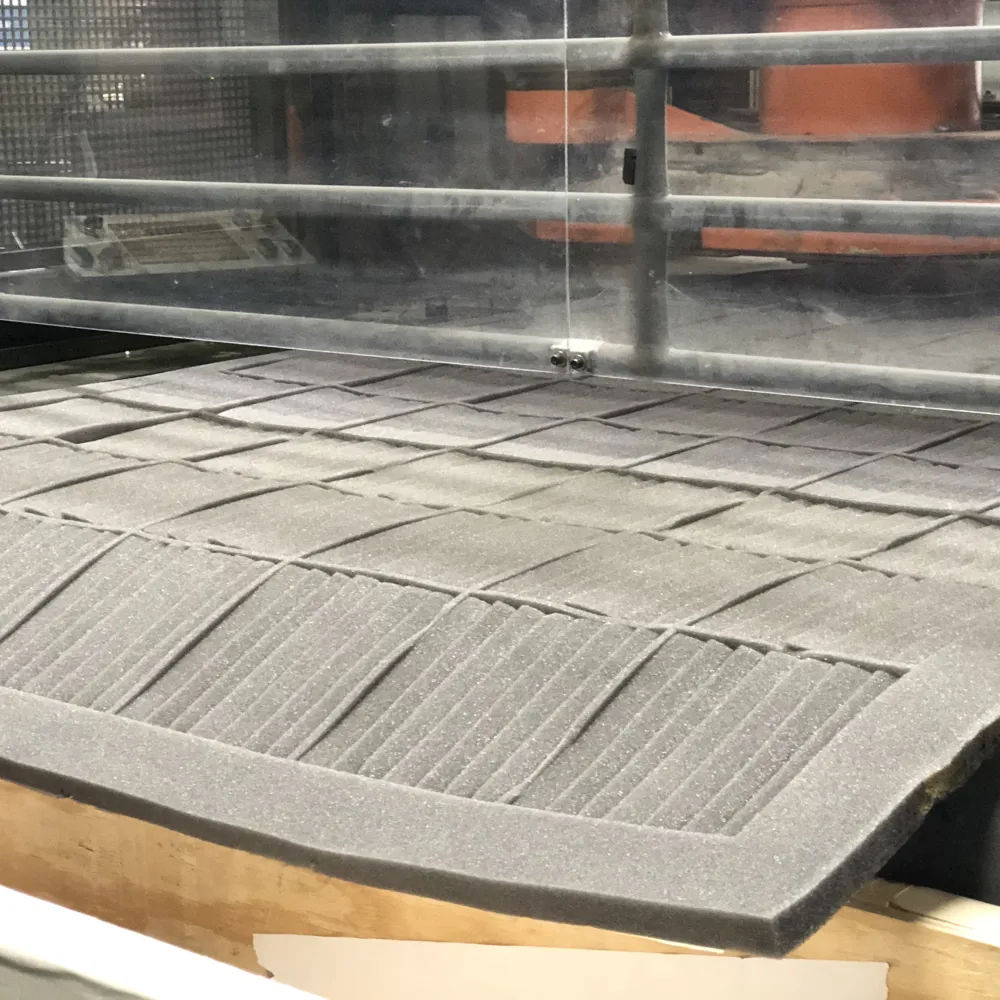 High Volume
Face Shield Components
For Faster Face Shield Production
At JBC Technologies we have put our our die cutting expertise to use in support of organizations that are manufacturing face shields. With high-speed, high-capacity equipment, we offer fast turnaround and competitive pricing.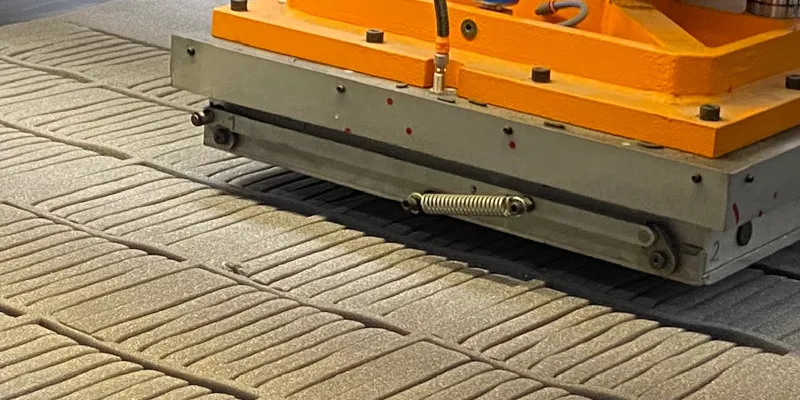 Face shield component requirements vary by manufacturer and JBC is well-positioned to support a wide variety of needs.  As a vertically integrated flexible materials converter we have the people, processes and equipment to produce face shield components at high volume, including die cut elastic, die cut hook and loop, die cut foam, and die cut PET plastic.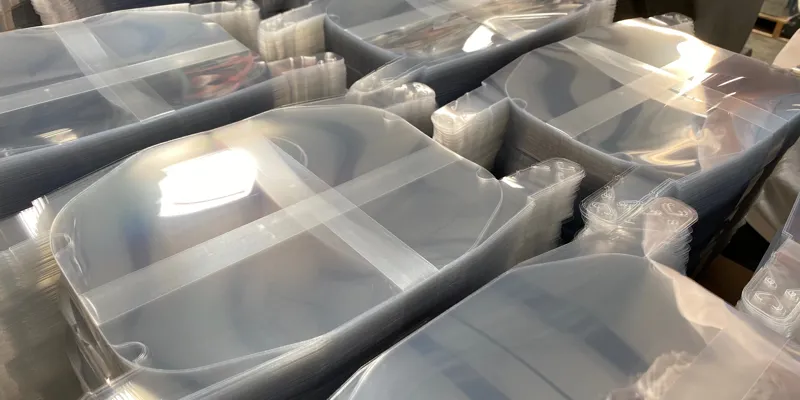 PET Plastic Shields
Need only the plastic shield component of your face shield assembly?  Whether you are looking for 7mil, 10mil, or 20mil PET, JBC can help. We'll work with your custom design, or you can save on set up costs by using one of ours: 
7mil anti-fog/anti-static PET plastic
9" x 13" with radius corners. 
Custom sizes and thicknesses available on request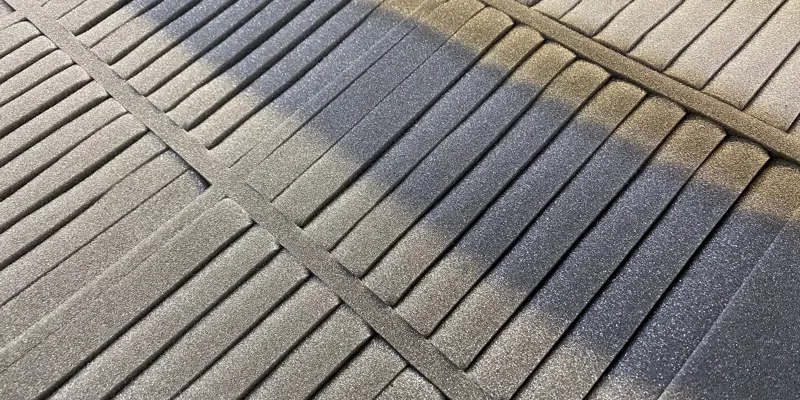 Peel-and-Stick Brow Foam
Our most commonly used face shield foam is a soft, skin-friendly charcoal gray open-cell polyurethane foam laminated with a pressure sensitive adhesive.  
Face shield foam is available individually cut or kiss-cut on a roll for easier assembly
Standard sizes include:

1" x 1" x 9"
1" x 1" x 8"
Custom sizes and foams available on request
Quick-react face shield production
At JBC, we take a solutions-based approach to manufacturing that empowers us to fulfill all of your face shield needs.
Drawing on our three foundational pillars of Engineering Innovation, Supply Chain Optimization, and Manufacturing Excellence, JBC reacted quickly early in the pandemic, quickly sourcing and securing the core material needed to manufacture face shields and ramping up production to meet the market demand for PPE components. 
So, whether you are sourcing elastic headbands, adhesive-backed open or closed cell brow foam or custom PET plastic shields,  the flexible material converting experts at JBC are here to help.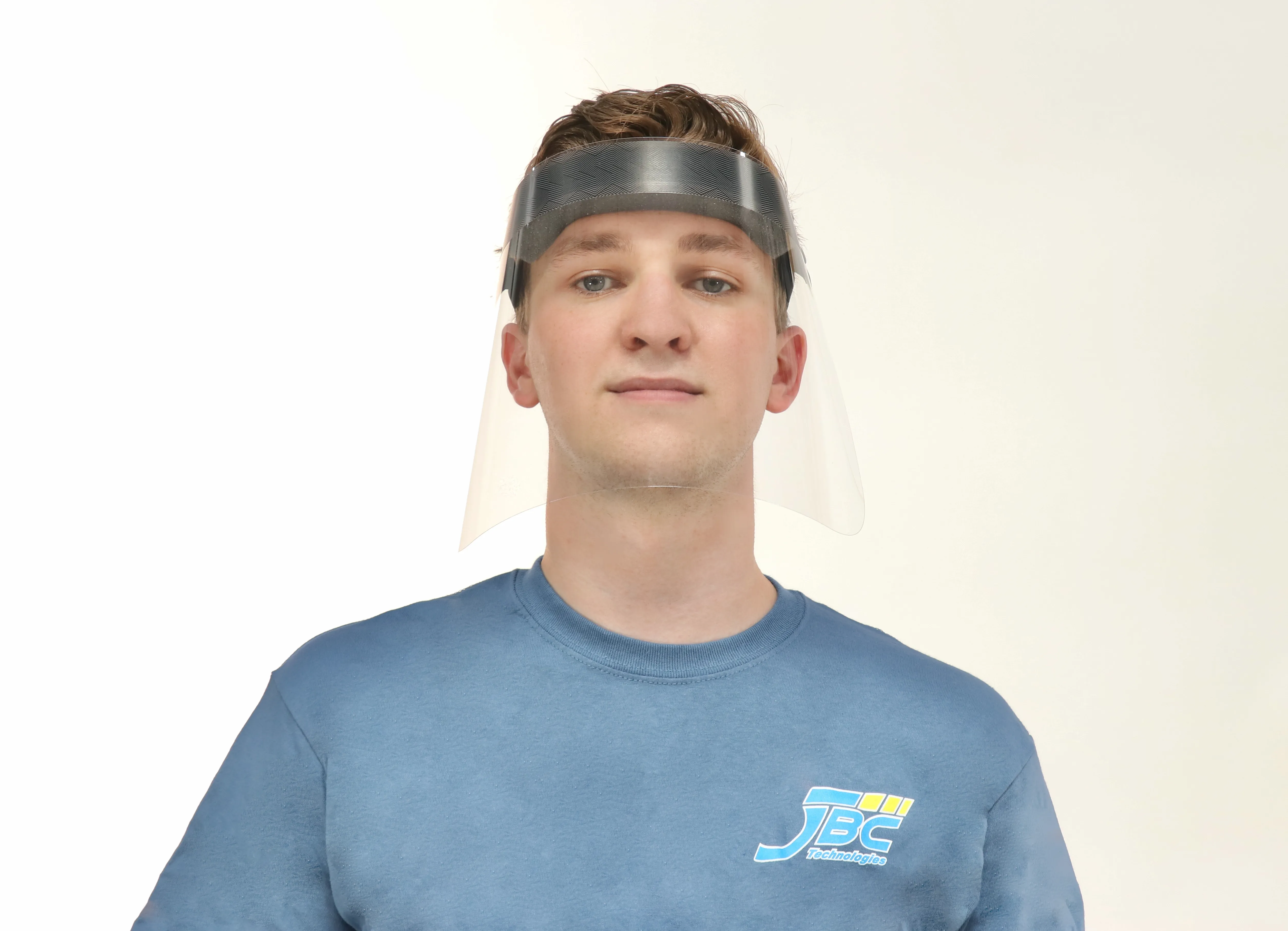 Fully Assembled Face Shields
In addition to the components listed above, we're also offering fully assembled face shields in both adult and youth sizes.  Primary characteristics of our standard shields include: 
Full-face 9" x 13" design provides excellent coverage, protecting the
eyes, nose and mouth.
7mil thick clear double sided anti-fog/anti-static PET plastic shield
Removable protective film on both sides of the plastic 
1" thick soft polyurethane brow foam 
Non-branded brow label with subtle geometric pattern
Latex-free black elastic headband