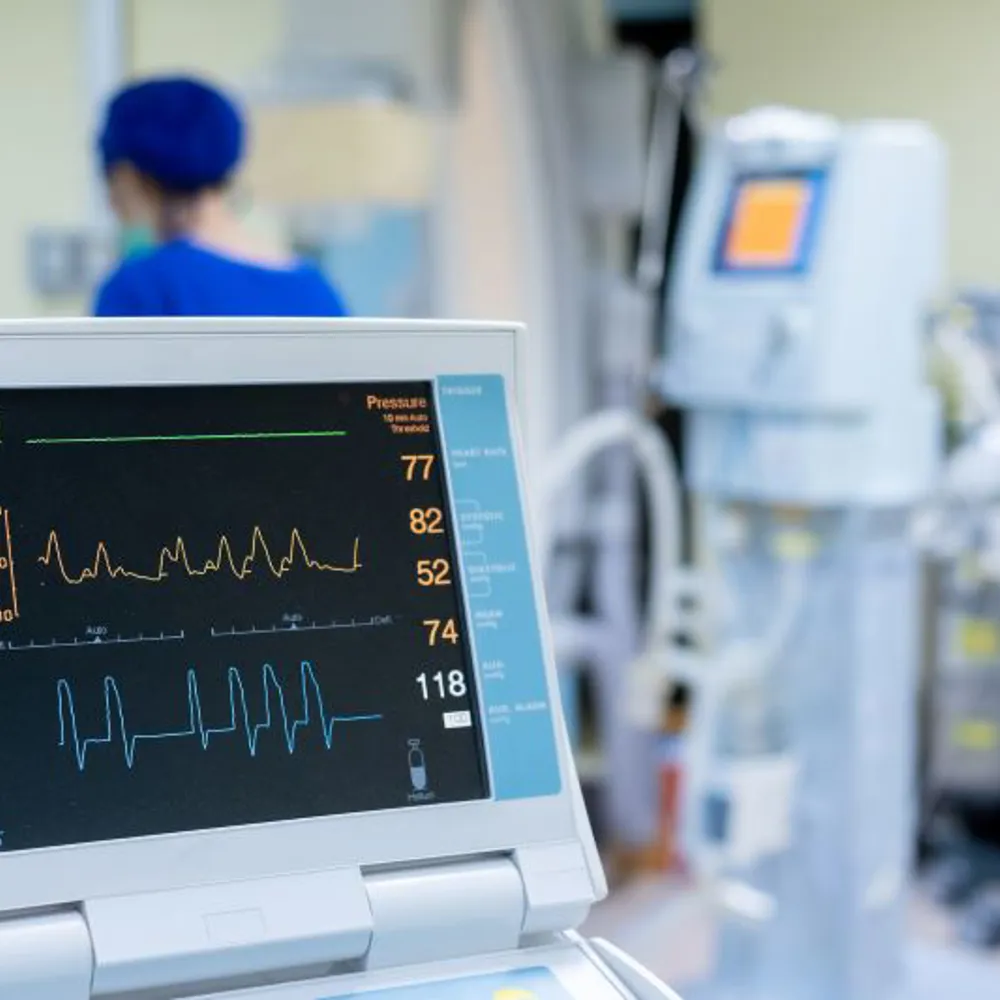 Die-Cut Seals, Gaskets, and More for
Medical Durable Goods & Equipment
As a premier die cutter and flexible materials converter, JBC Technologies excels at the fabrication of custom two-dimensional parts for medical durable goods and equipment.  Whether you need die-cut film covers for membrane switches and digital displays, heat spreading components to protect sensitive electronics, or specialty foams that help seal, and reduce buzz, squeak, rattle,  you've come to the right place. 
Seal. Cushion. INSULATE. Protect. 
Die cut products are used in medical hard goods to seal out air, water, or environmental contaminants, inhibit vibration frequencies, provide cushioning or shock absorption,  build a buffer between uneven surfaces, insulate, spread heat, insulate, protect sensitive surfaces and more. Here are a few examples of applications that JBC Technologies can assist you with.   
Protective films
Spacers
Washers
Thermal/Acoustic Insulation
Electrical Insulation
Heat Spreading
EMI/RFI shielding gaskets
Gaskets
Seals
Cushioning Pads
Instrument panel seals
Common Materials We work with
Below you'll find just a few of the more common materials work with to fabricate custom parts that meet our customers' exacting demands. Don't see what you are looking for? Check out our materials page -- or better yet, give us a call. We are happy to help you find what you are looking for. 
Your Partner.
 From Prototype to Ongoing Production.
At JBC Technologies, we don't just die cut, we use our advanced vertically integrated converting capabilities to create multi-layer laminates and custom material stack-ups that deliver the fit, form and function you are looking for in your seals, gaskets, and other critical medical device components.  Among other things our capabilities include, 
Design for manufacturability  |  Prototyping  |  High Speed Flatbed and Rotary Die Cutting | Inline Vision & Defect Detection  |  Kiss-cutting  |  Island Placement  |  Laminating  |  Slitting  |  Ultrasonic Welding  |  Embossing  |  Printing
Submit Your Project
Here are just a few of the many material partners we work with:
We also work with customer supplied material. If you have material that you need converted, please reach out to your sales representative or contact us for additional information.