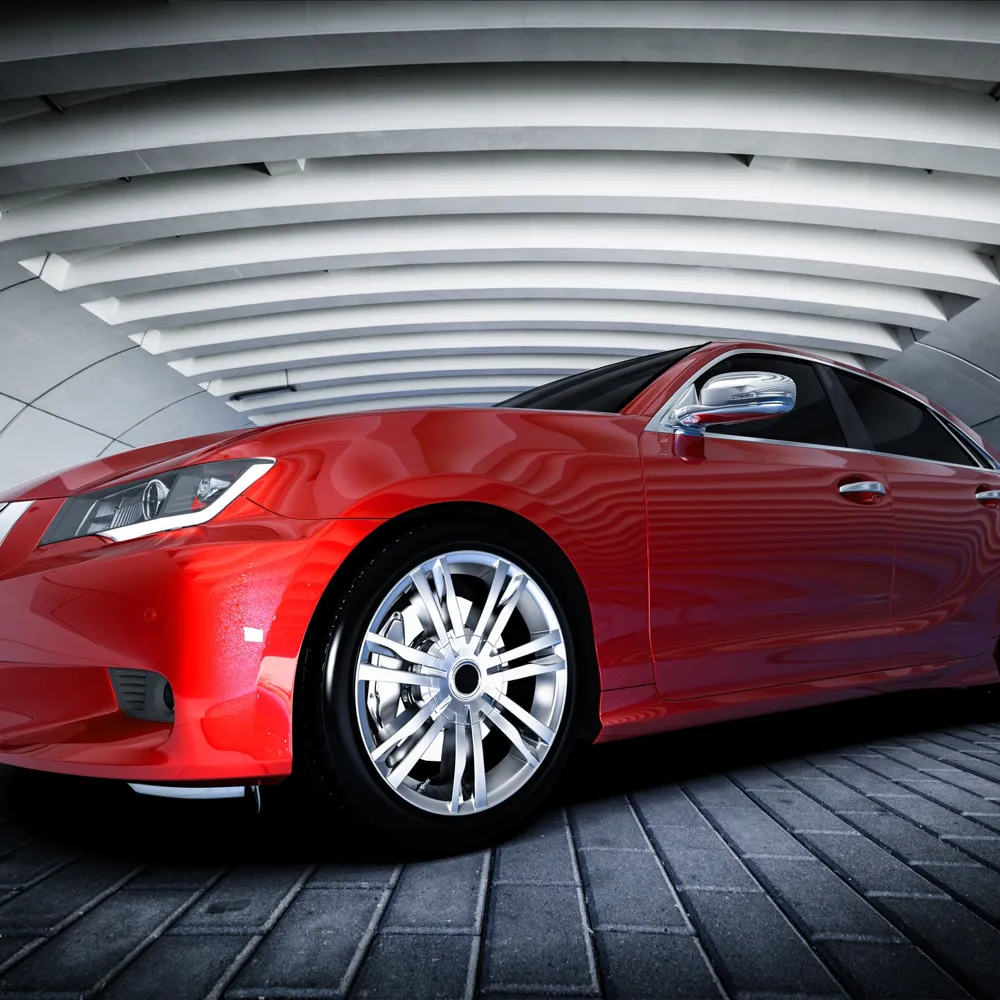 Precision Die Cutting Solutions for the
Automotive Industry
Whether you need to eliminate buzz, squeak, and rattle, reduce noise, vibration, and harshness, seal out air, spread heat, shield heat, fill gaps, attach vehicle emblems, or cushion battery cells, JBC Technologies can help. 
A specialized die cutter and flexible materials converter, we transform performance materials into custom components that solve a myriad of challenges for automotive OEMs and Tier suppliers.  With multiple state-of-the art rotary presses, wide web presses, narrow web platen presses and dieless cutting capabilities as well as breadth of ancillary converting functions, we are one of the premier converters in the Midwest.
Solve Automotive Design Challenges
with Custom Die Cut Components
JBC has the experience, equipment, and engineering focus to provide value during the product design phase and a prototype and quick react program that helps you solve last minute production problems fast.
Let us help you find solutions to:
Reduce buzz, squeak, and rattle (BSR)
Eliminate noise, vibration, and harshness (NVH)
Achieve lightweighting goals and improve fuel economy
Dissipate heat through die cut thermal shielding materials
Enable vehicle electrification and decrease connectivity issues
The value JBC provides is not limited to the parts we create. 
We make an effort to understand how the parts are being deployed at our customers' facilities. In doing so, we are able to help our customers even further through creative part presentation and automated assembly solutions. Read our casebook to see how.
Whether you have a low-volume project or mass productions of millions of pieces per month, we can produce any of the following parts for new automotive applications or as aftermarket components.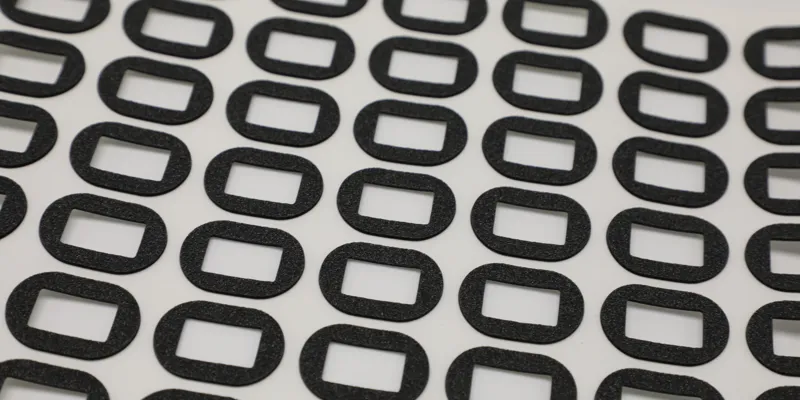 Pressure sensitive adhesive film
Sound dampening
Bin/compartment liners
Spacers
Vibration reduction materials
Anti-squeak & rattle tapes, nonwovens, flocking
Gap fillers
Safety/restraint system seals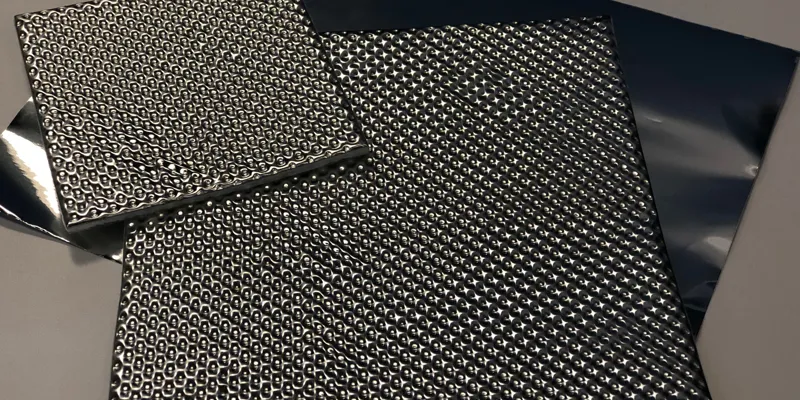 Anti-scratch & chip
Heat shielding
Thermal management
Embossed shielding material
Body molding and trim mounting
Maskings, acrylic, PET, polycarbonate, PVC, polyurethane
Surface/paint protection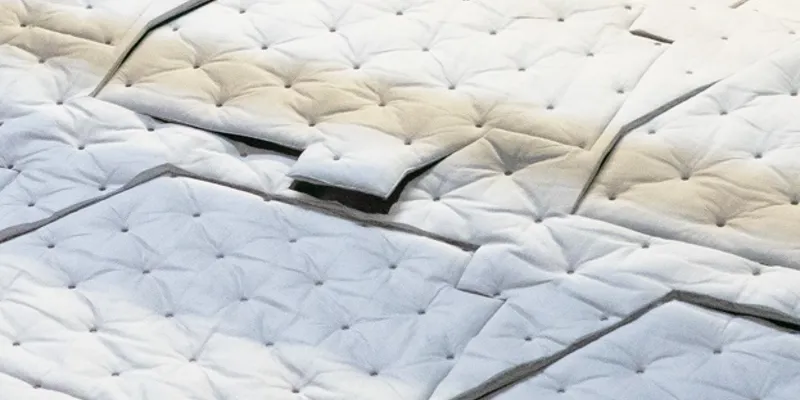 Powertrain seals
Sound dampening
Thermal management
Weather seals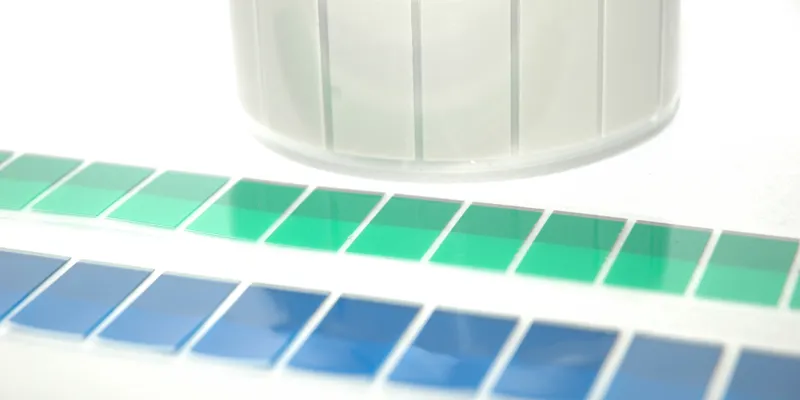 Electronic and battery insulation
Thermal management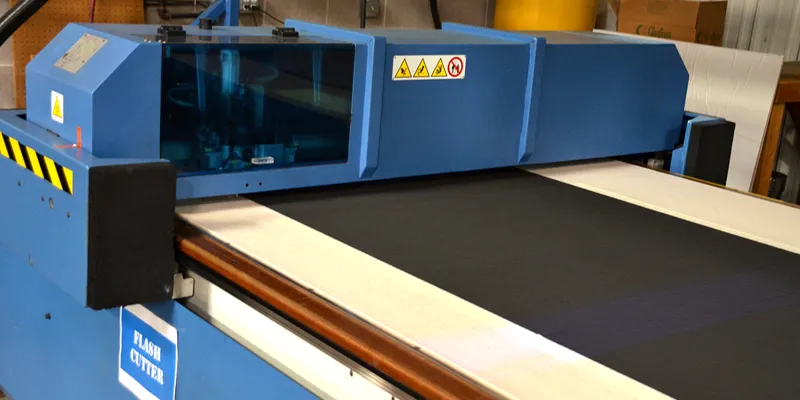 Add Value at All Levels of Your Supply Chain.
From precision die cutting, to other flexible materials converting capabilities, to rapid prototyping and automated assembly, JBC's industry leading capabilities allow us to control the costs, responsiveness, and quality of the raw materials and finished goods provided to our customers. But that isn't all. We also offer VA/VE and supply chain management expertise and support to help you optimize the integration of our parts and materials, reduce inventory, and improve turn around times.
Get Started Today
Submit Your Project
Ready to work with an experienced automotive die cutter that focuses on the total solution?
Submit Project