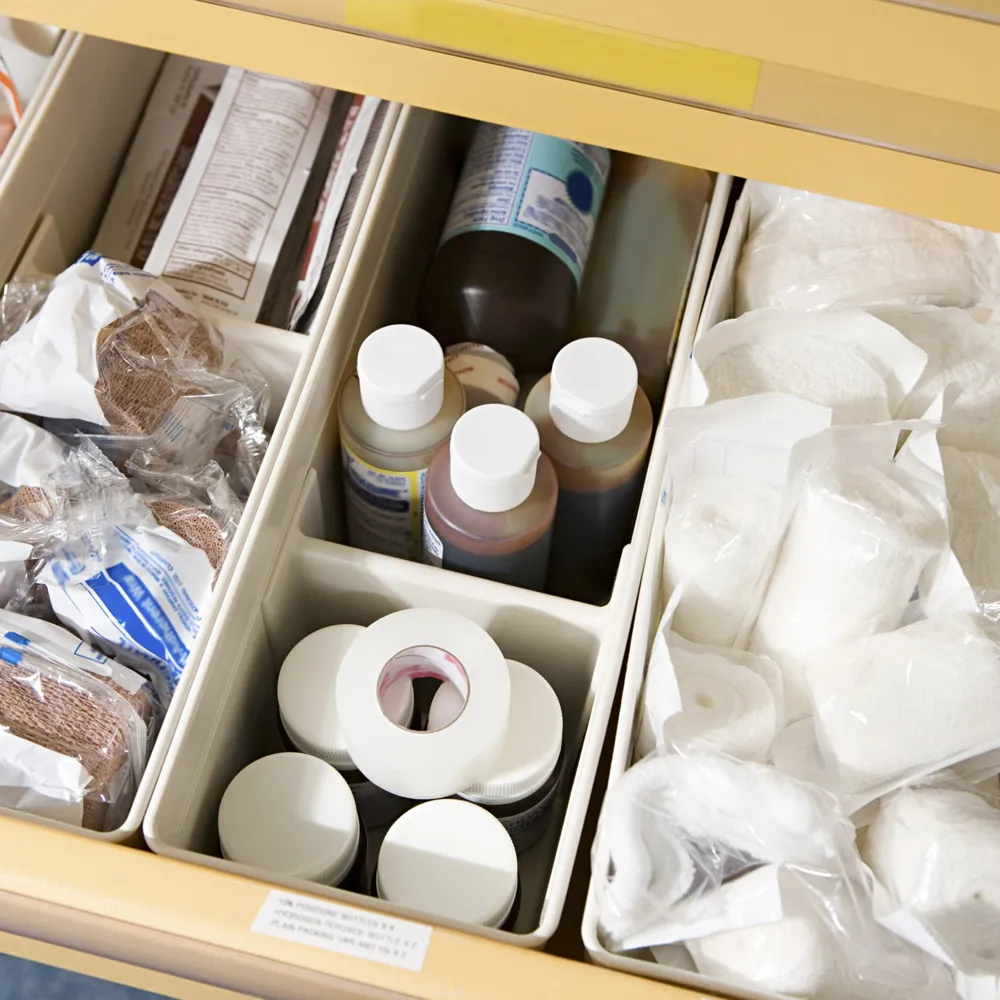 Precision Die Cutting Solutions for the
Medical Industry
With a Class 8 Cleanroom and state-of-the-art equipment, JBC Technologies is a leader in providing the highest-quality die cutting, material converting and contract manufacturing solutions for the medical industry. From stick-to-skin remote monitoring patches and medical diagnostic kits to wound-care components, we work with you to produce die cut parts that match your high standards and find ways to benefit both your products and your manufacturing process.
Medical Die Cutting Applications
There are many applications for medical die cutting, from diagnostics to remote patient monitoring – and many things in between. Here are just a few of the medical die-cut applications we can support.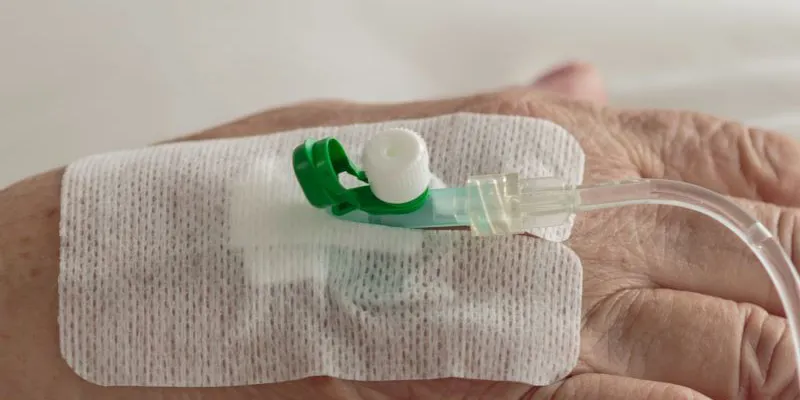 Dressings & Wound Care
Many wound-care applications require multi-layer laminations and complex die cutting – both core JBC Technologies competencies. Examples of wound-care products that we can custom fabricate for you include frame and first-aid style transparent wound dressings, IV securement patches, wound closure strips, and negative pressure wound therapy (NPWT) dressings.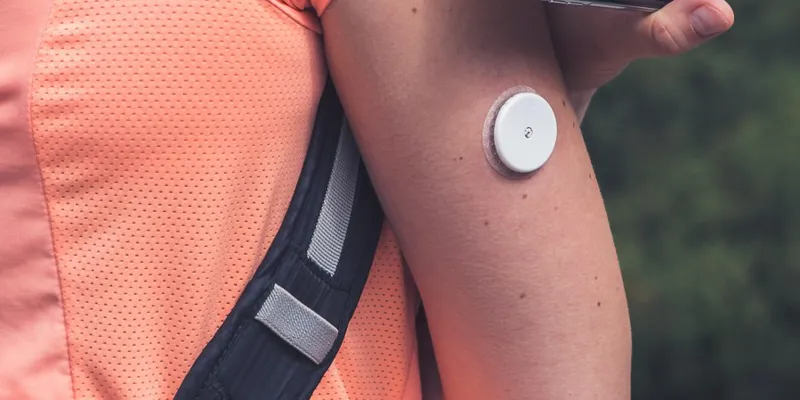 STICK-TO-SKIN WEARABLE DEVICES
JBC's sophisticated rotary die-cutting equipment paired with our Class 8 clean room, process design and engineering expertise, and strategic supplier partnerships make us an ideal manufacturing partner for your die-cut stick to skin wearable device tapes. Examples of products we can produce for you include continuous glucose monitors (CGM) and over patches, pulse-oximetry bandages, nasal dilator strips, and Holter patches for cardiac monitoring.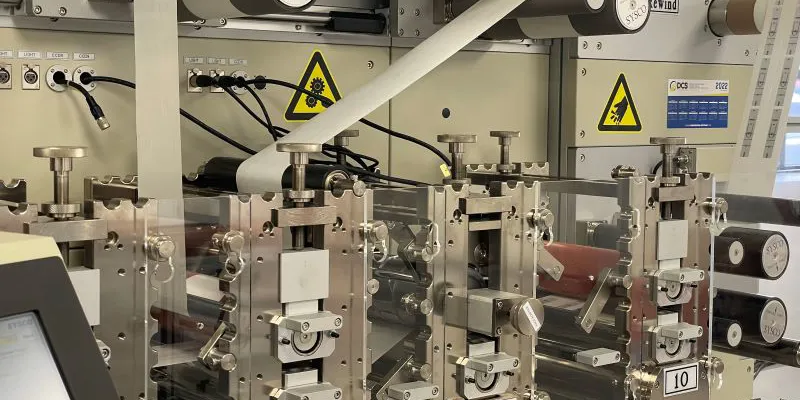 Not all medical grade tapes and adhesives end up in a medical setting.  Other applications include skin contact tapes to hold clothing comfortably to the skin and adhesive bras and breast lift tape. Work with JBC from concept design to full volume production for high-quality, made-in-the-USA products that meet your fit, form, and function requirements.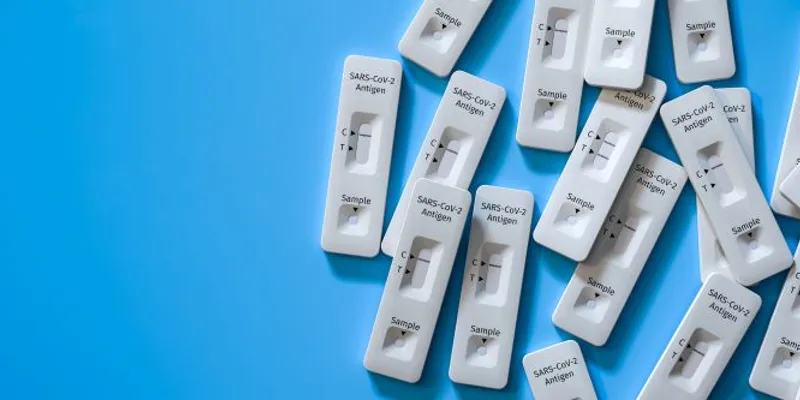 Diagnostics
Diagnostic devices like diabetic test strips, home pregnancy, urinalysis, or COVID tests require tight tolerances to ensure proper functionality. JBC Technologies serves this market in several ways, from tight tolerance slitting of filter media, rapid testing media, and adhesives to clean room processing, multi-layer laminations, and complex island placements.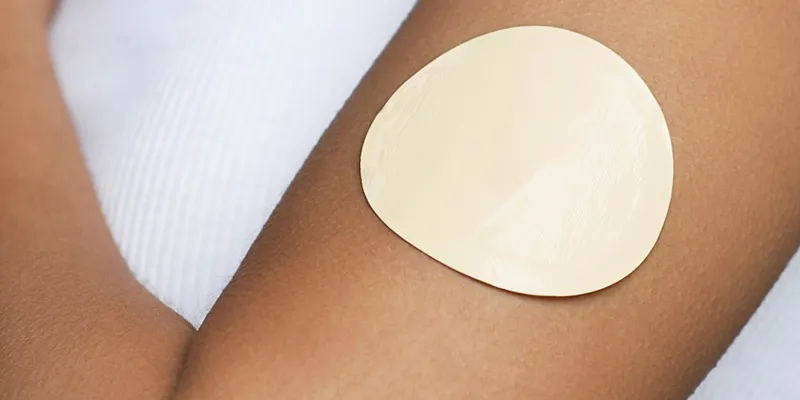 Transdermal CBD patches are yet another application for laminated and die cut medical-grade adhesives. JBC will work with our specialized adhesive supply chain partners to help you with custom adhesive development and leverage our process engineering expertise to assist with design for manufacturability and high-volume production requirements.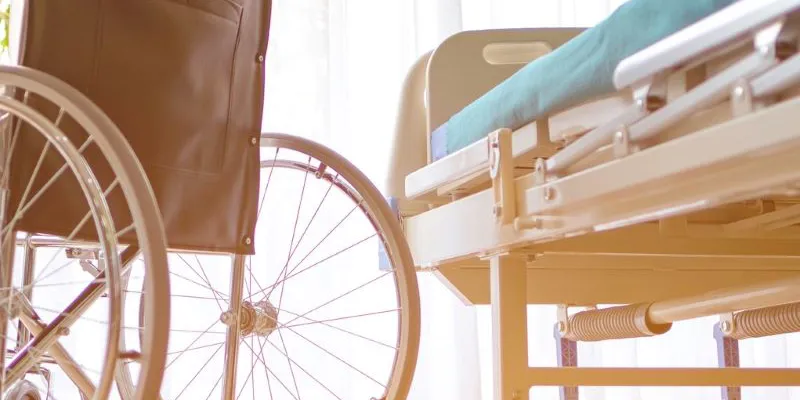 Durable Goods & Equipment
JBC Technologies converts many adhesives, hook-and-loop fasteners, foams, acrylic foam tapes, filter membranes, silicones and other materials for use in Medical Device durable goods. End products include gaskets, spacers, shims, seals, fasteners, membrane switch components, energy absorption pads, shock, vibration & noise dampeners, and more.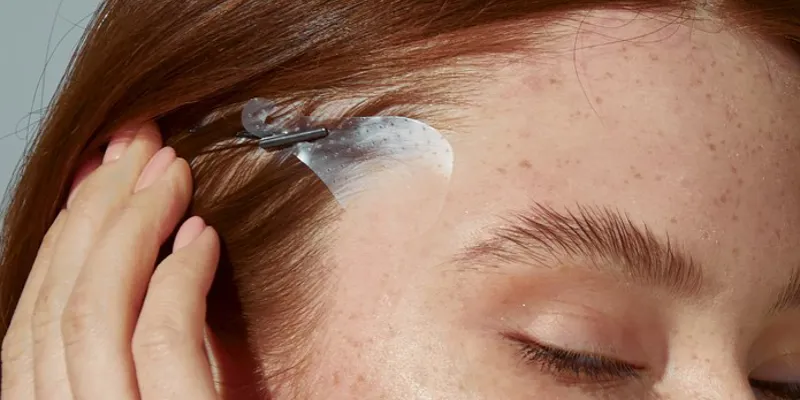 An extension of fashion tapes, cosmetic tape applications for die-cut skin contact adhesives include nipple covers, breast lift tapes, stencils for makeup application, under-eye patches, and even face tape. JBC Technologies will work with you to identify the right materials and assist with design for manufacturability – effectively moving your project from prototype to full volume production.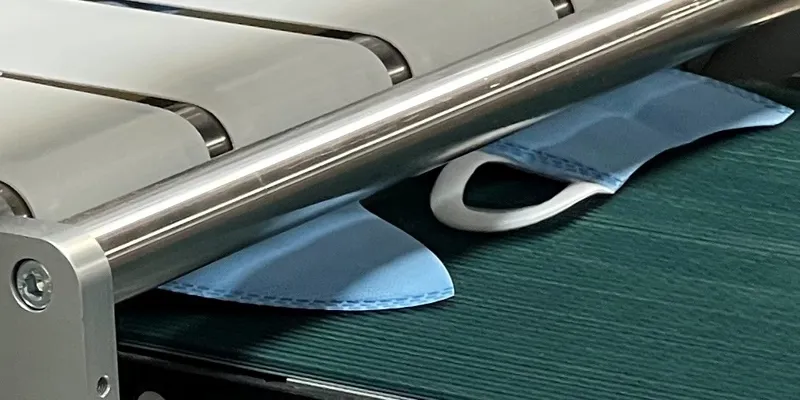 PPE
Whether you need contract manufacturing for Made-in-the-USA surgical gowns, custom masks, die-cut face shield or goggle components, or fully assembled shields, JBC Technologies can help.  Our high-speed rotary presses and vertically integrated converting processes enable us to produce high volume parts with reasonable lead times and consistent quality.
Medical Converting Capabilities
Custom Die Cut Parts for Medical Equipment
With our dedicated clean room processing, high-speed rotary presses, digital cutting capabilities, and processing expertise JBC Technologies provides high-quality Made-in-the-USA  parts and sub-assemblies for a broad range of customers. 
When you work with JBC, you gain access to a die cutter and materials converter that emphasizes both quality and innovation. Our engineering focus allows us to measure and control quality, work toward zero defects, and uncover ways to add value to both your applications and manufacturing process. We serve as a technical resource to help solve problems and streamline your manufacturing processes through part designs that emphasize part presentation, composition, and packaging.
At JBC, we offer both quality parts and creative solutions. Turn to JBC for:
Filter media
Skin contact tapes and foams
Pharmaceutical filtration components
Gaskets, spacers & shims
Shock, vibration, & noise dampeners
Energy absorption pads
Custom adhesive laminates
Membrane switch components
Get Started Today
Submit Your Project
You can count on JBC Technologies to take an unbiased and collaborative approach to developing the best, most cost-effective solution for your die cut parts. If you're looking to partner with a medical die cutting supplier, have an issue that needs our engineering expertise, or want to explore alternative materials for your next project, JBC is ready to help. Submit your project, problem, or idea and our team will get to work on a solution for you!
Submit Your Project Today