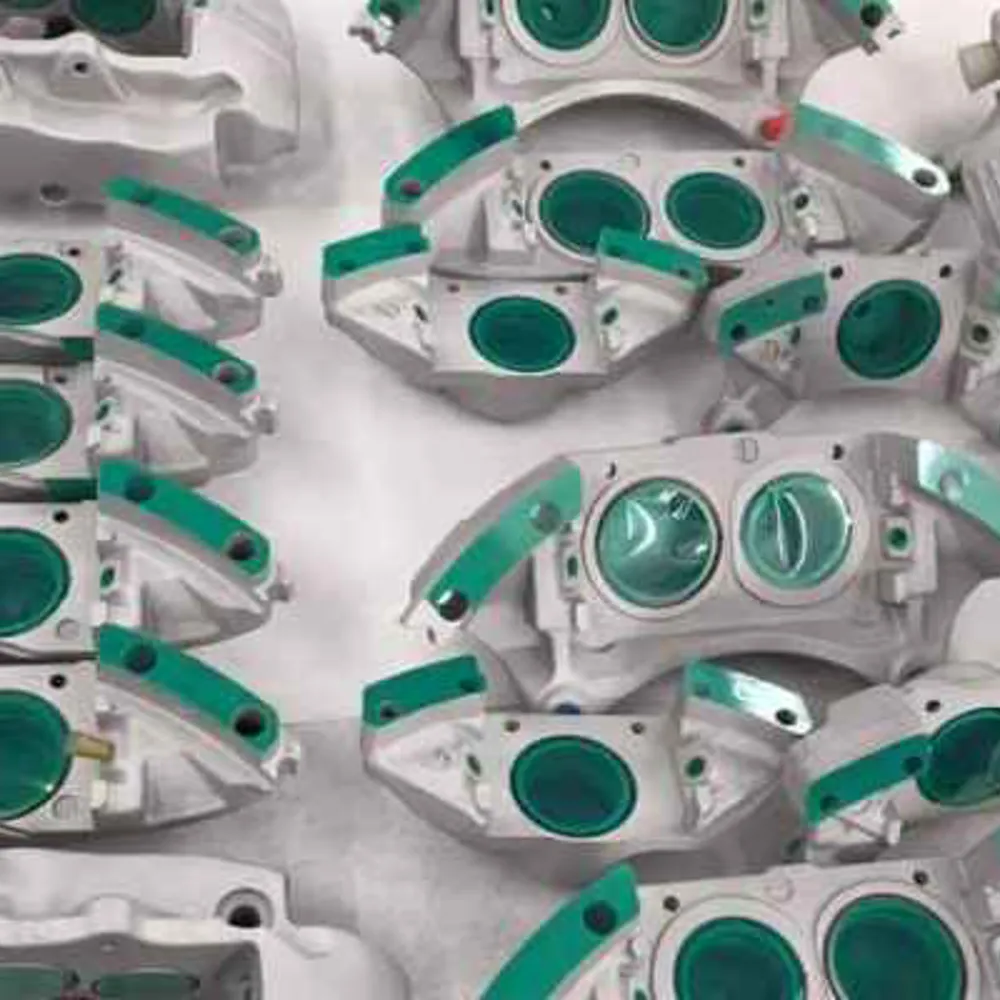 Custom Die-Cut Products for
Paint & Coatings Masking
JBC Technologies is your trusted partner for custom die-cut components for automotive paint and coatings applications.  We offer a wide range of precision die-cut masking materials — all engineered to deliver superior performance in automotive paint and coatings applications.
We have precision die-cutting capabilities to make precise parts with the tolerances you need to meet even the most challenging automotive masking challenges, from complex body shapes to intricate part surface areas. 
Let's work together to turn your masking challenges into quality solutions. 
APPLICATIONS
Traditional masking techniques for automotive paint and coatings applications often involve hand-cutting individual pieces of tape to cover the areas you don't want coated or painted. This process is time-consuming, labor-intensive, and usually results in imprecise masking. This can lead to costly rework and unhappy customers.  
JBC Technologies offers custom die-cut adhesive tape masking components that will expedite your masking and coatings processes. With custom die-cut masking components from JBC Technologies, the masking process becomes quicker, simpler, safer, and more precise, allowing for efficient and flawless paint and coatings application.
Chrome Plating • Logo Application • Glass Etching • Wood Staining • Ceramic Glazing • Electronic Circuit Boards • Electrical Contact Protection • Auto Body Painting • Powder Coating
Custom die-cut masking solutions can help you with... 
Grille, headlights, and taillights of a car during an

automotive painting

to prevent overspray and achieve a clean finish.

 

Cockpit and instrument panel during

aircraft painting

to ensure a precise and consistent finish.

 

Electrical contacts

and connectors on industrial machinery during coating to prevent damage or malfunction.

 

Edges and corners of objects prior to

wood staining or finishing

to prevent uneven or blotchy results.

 

Specific areas of metal objects before

powder coating

to achieve a clean and even finish.

 
Threaded holes and other specific areas of a metal object before plating to prevent interference with functionality. 
Glass objects before etching to achieve a clear and detailed design. 
The bottom and feet of a ceramic object before glazing to prevent glaze from sticking to surfaces that should be left unglazed. 
Specific areas of a circuit board during electronics manufacturing to prevent damage or contamination during soldering or coating processes. 
Performance Materials for Die Cut Paint Masking Solutions
We build our custom die-cut automotive masking solutions beginning with the industry's leading high-performance masking adhesive tapes, from the world's best material manufacturers, including
3M • Avery Dennison Performance Tapes • tesa • Berry Global • Mactac 
Let's work together to find the right combination of material and process to target your automotive masking applications.
 A few examples of the performance adhesive tapes you'll have available to use in your custom masking solutions include: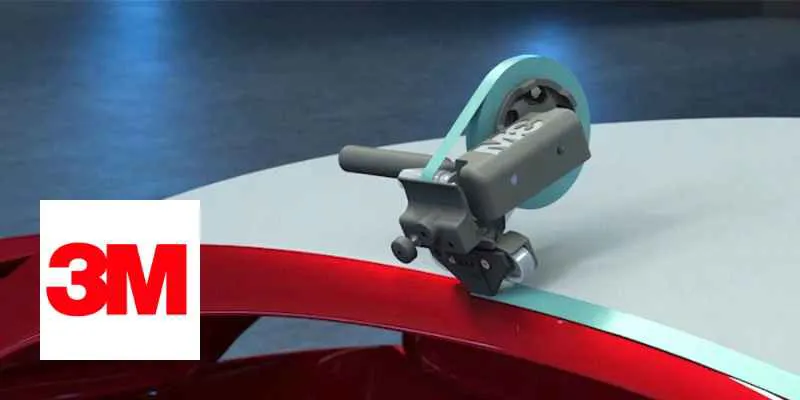 3M™ Masking Solutions
3M™ offers comprehensive custom masking solutions including high temperature crepe masking tape, fine line tape, masking films, and applicators that work with existing production equipment and processes.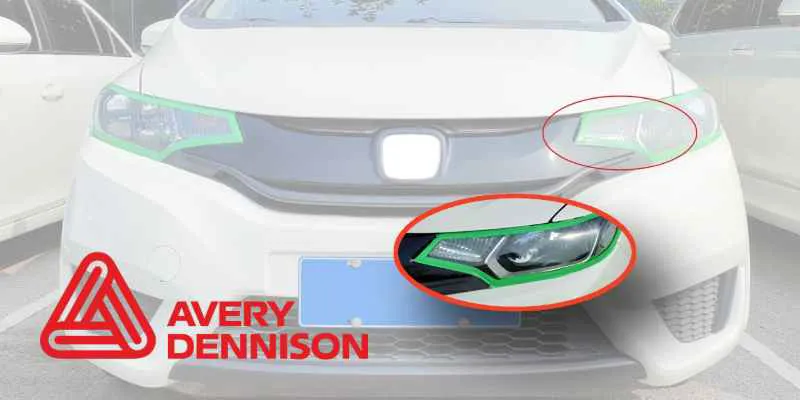 Avery Dennison Masking Solutions
Avery Dennison Performance Tapes provides a diverse selection of masking tapes for use in automotive and industrial painting, commercial and residential painting, paint stripping, and electroplating. Their portfolio features a selection of different face stocks, adhesive types for economy versus premium cost, and temperature and chemical exposure.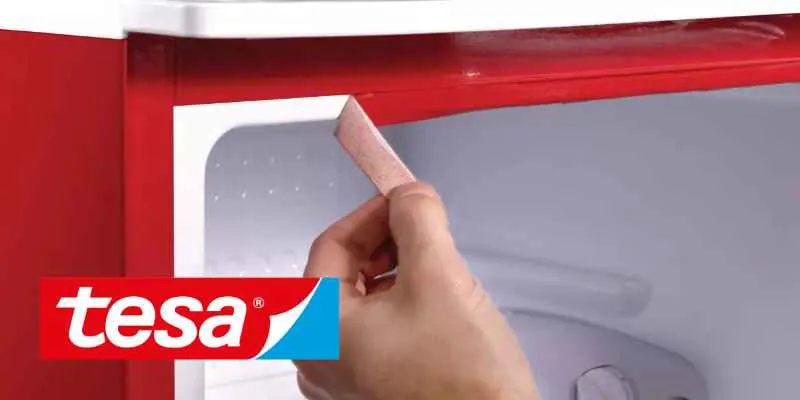 tesa Masking Solutions
tesa offers sophisticated masking solutions for car body and bumper painting that meet demanding requirements. The tesa tapes masking portfolio includes products that offer reliable adhesion, prevent overspray, and facilitate easy and residue-free tape removal. 
Your partner for
Die-Cut Solutions for Automotive Paint & Coatings Masking 
As an ISO 9001 and IATF 16949 certified precision die-cutter and material converter with over 30 years in business, we have the experience and know-how required to provide custom die-cut masking solutions for the automotive market's most demanding masking applications. We're a trusted automotive supplier and we understand the unique requirements of this constantly-evolving market. 
We've earned preferred converter status with some of the best material manufacturers in the world - 3M™ Preferred Converter, 3M™ Medical Materials & Technology Select Converter, Berry Elite Converter, and Avery Dennison ADvantage converter partner.
Contact us to get started on your next vehicle masking project. 
Submit Your Project