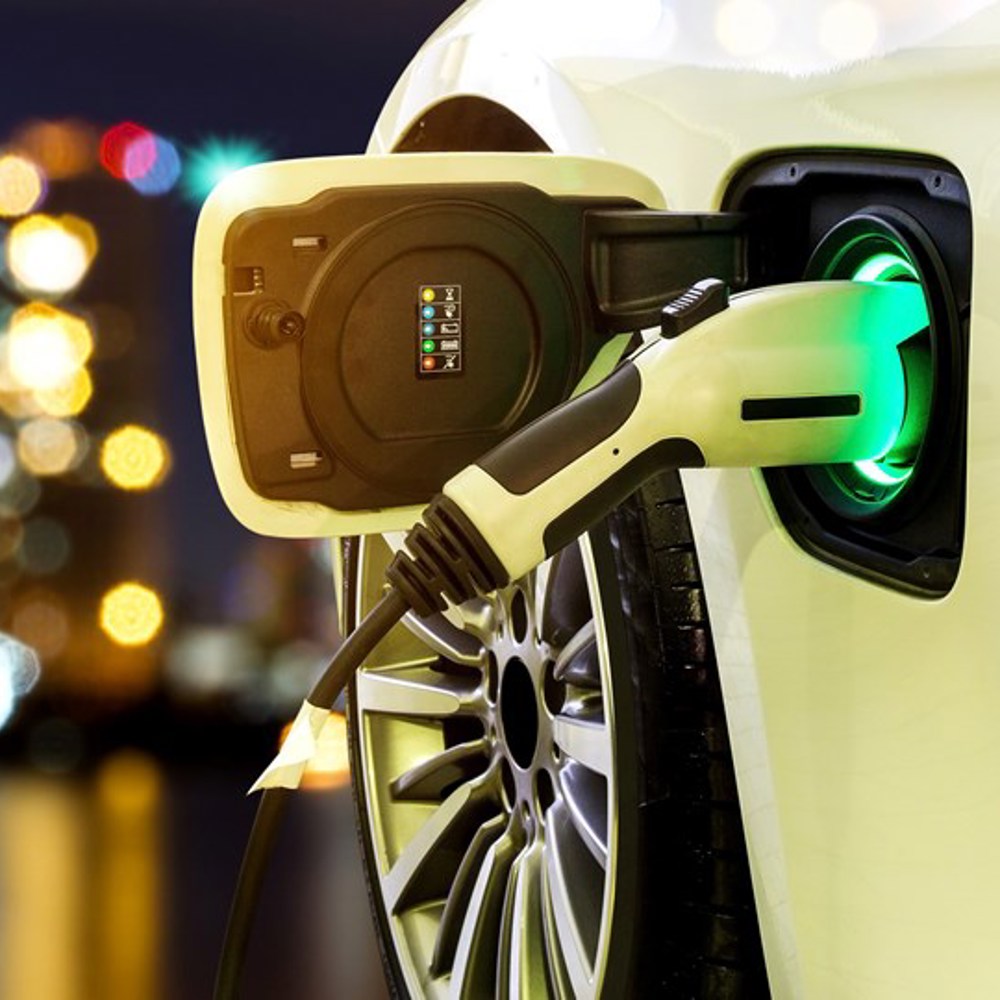 Die-Cut Solutions for
Electric Vehicle Batteries
Whether you need to prevent thermal runaway propagation, seal out air, spread heat, shield heat, fill gaps, or cushion battery cells, JBC Technologies can help.  As a specialized die-cutter and flexible materials converter, we convert performance materials into custom components that solve a myriad of challenges for the manufacturers of electric vehicle batteries and components as well as ICE, autonomous, and electric vehicle OEMs.  
EV Battery Component Manufacturing
The electric vehicle industry is evolving quickly and design engineers are diligently working to cut costs, reduce charging times, extend driving ranges and operating temperatures, and improve battery safety.  Scientists are also hard at work developing new materials for the EV market, formulated for better temperature resistance, improved durability, and higher overall performance to weight ratio. As a leading materials converter, JBC Technologies is doing our part by providing vehicle OEMs and tier suppliers with full product lifecycle support - everything from early-stage, R&D, and rapid prototyping to full volume die-cut production parts.
Here's a shortlist of applications we can support with custom die-cut products:
Battery Protection
Battery Pack Heat Shielding
Cell-to-Cell and Cell-to-Frame Bonding
Cell Separators
Compression Pads
Electrical Insulation
Thermally Conductive Gap Fillers
Thermal Runaway Protection Pads
Thermal Interface
Top Insulation Pad / Fire Barrier
In a rapidly evolving industry, it is important to be able to quickly validate the efficacy of new solutions. JBC Technologies can help. Need to perform fit, form, function tests? Test the performance of different composites? Or trial parts, mixing and matching adhesives, foams, foils, flexible graphite, and other materials?  You've come to the right place. JBC Technologies has the processes, the tools, and the expertise to assist with your R&D process, from material sourcing to prototype to PPAP, and beyond.
Strategic Supplier Relationships
When you choose to work with JBC during the early stages of your project,  you're able to leverage our unparalleled network of industry suppliers and manufacturers from the very beginning, essentially making our connections your connections. For example, on the adhesive front, we're both a 3M Preferred Converter and an Avery Dennison ADVantage partner. We also have decades-long relationships with North America's premier manufacturers of foams, films, flexible graphite, metal foils, insulation, and more. What all this means for you is expert advice and timely answers to your materials selection questions. And when an off-the-shelf material isn't enough, our manufacturer partners are here to help with the development of the custom materials that meet your specific design requirements.
Multi-Layer Laminated Construction
While the phrase "together we can do more" is most often associated with teams, but the same can also be said for materials.  By layering and laminating different materials together - foam to adhesive, graphite to foam, ceramic paper to graphite, or aluminum --  engineers are able to solve complex design challenges that may have otherwise proven elusive had they been limited to a single material.  As a vertically integrated converter, JBC offers an extensive array of laminating capabilities, from inline laminating on our rotary die-cutting presses to hot roll and cold pressure laminating webs that can accommodate materials up to 74" wide.   
Here are just a few of the many material partners we work with:
We also work with customer supplied material. If you have material that you need converted, please reach out to your sales representative or contact us for additional information.