By Kate Gluck on
8/13/2019
ITW Formex®, an Industry Leading Material for Electric Vehicle Batteries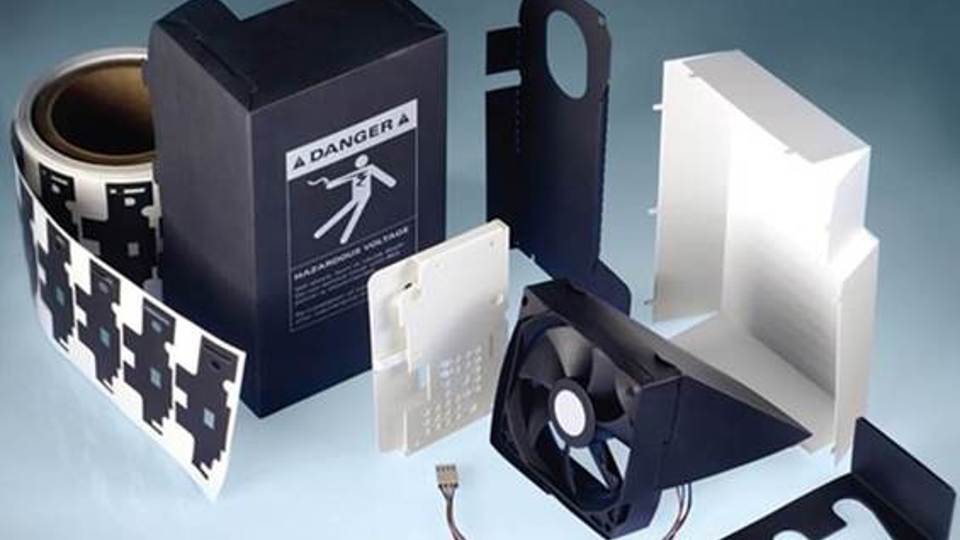 As the market for electric vehicles (EV) continues to grow, demand for high performing, cost-effective materials, parts and solutions is increasing. OEMs in this industry need products to help overcome a variety of challenges - including EV battery range, performance, safety, thermal management, lightweighting, and more. JBC partners like ITW Formex offer an array of solutions to address these priorities.

That's why we've chosen to feature Kai Walther, Regional Sales Manager for ITW Formex® in this installment of our Q & A series highlighting JBC's industry-leading material partners. Kai provides insight into Formex™ GK as a market-proven formulation of flame retardant polypropylene electrical insulation material for electric vehicle batteries.
Q. What are some example applications for Formex GK in an electric vehicle?
A. Formex GK is ideal for a variety of EV battery applications. It offers superior dielectric strength, an elevated temperature rating, and exceptional moisture and chemical resistance. Formex provides mechanical protection, electrical insulation, EMI shielding, contact corrosion resistance, and more.
Specifically, Formex GK is suitable for EV:
Battery covers, brackets, busbars, and cell spacers
Battery management systems (e.g.,DC/DC converter, onboard charger, and energy management systems)
Charging stations (e.g., electrical storage systems - the charger and the power bank)
Q. Understanding that EV priorities include fire and electrical safety, product durability, and energy efficiency, what makes Formex a good fit?
A. Formex offers features that help to address the most pressing concerns for manufacturers producing EV batteries, including such issues as:
Fire and Electric Safety - Formex achieves a dielectric breakdown as high as 45,313 volts or 13,125V @5mil GK. Formex also provides superior electrical insulation and barrier. It complies with UL 94 V0 and offers a safety rating of VTM-0/V-0.
Product Durability - Formex is chemical resistant, UV proof, has low material degradation, and H2O absorption rates as low as .06%.
Energy Efficiency - Formex itself is a very thin, lightweight product that adds very little mass to battery systems or parts.
Q. What makes Formex GK a good solution for a battery cover?
A. Formex is lightweight and can be easily and economically formed into complex three dimensional parts by die cutting, scoring, and bending. It's formability gives design engineers options for appropriately covering different battery designs.
Q. What materials does Formex replace?
A. Formex delivers superior performance in comparison to a majority of other battery cover materials. It typically replaces polyester, polycarbonate, polyimide, aramid fiber, paper, and other materials that may be lower cost but which do not offer as advanced functional solutions as Formex.
Q. What main problems does Formex solve for design engineers?
A. Formex helps design engineers overcome concerns regarding:
Fire and flame retardancy: Formex achieves a UL94 – V0 rating and has an ability to self-extinguish in under 30 seconds.
Temperature tolerance: Formex has an RTI of up to 130℃.
Performance degradation: As an insulation material, Formex still achieves its original electrical/mechanical specifications after 50% performance degradation.
Short circuits due to arcing: Formex can withstand greater than 120 arcs and provides superior static dissipative ESD protection.
Moisture: Formex is non-hygroscopic, achieving water absorption rates as low as .06%.
Chemical erosion and resistance: Formex maintains its mechanical/electrical properties when exposed to chemicals.
Weight/space: Formex is a lightweight solution that can be cut as thin as 0.005".
UV proofing: Formex is very durable in different conditions and exposures. Following rigid UL 746C test protocol, UL granted Formex GK black electrical insulation material its f1 rating as a certified product for use in outdoor environments.
Q. What makes Formex a good solution for environmentally conscious customers?
A. The Formex product line meets all major North American, European and Asian flammability and environmental requirements, including RoHS and WEEE. We also offer Formex™ N3 as a halogen-free, flame retardant, polycarbonate electrical insulation solution that is a more eco-friendly option.
Formex™ CND is another member of the Formex™ halogen-free, flame retardant, polycarbonate product family. Sharing many of the same product attributes as N3, CND provides an alternative to applications with less stringent RTI requirements.
Q. How does die cutting add value to Formex?
A. Die cutting is a more cost competitive option than thermoforming and is ideal for producing detailed, functional parts and solutions such as cell spacers. Formex™ GK can easily be scored and folded into three-dimensional shapes, making it a highly versatile product that substantially reduces the costs associated with fabricating, warehousing and shipping.
Die cut parts fabricated from Formex® are cost-effective replacements for injection molded or sheet metal parts used inside electrical equipment. In these applications, Formex parts not only are easier to use, they also reduce tooling and fabricating expenses and cut inventory and warehousing costs.
Q. Why is it better to use a die cutter like JBC Technologies that has high speed, precision capabilities when sourcing die cut Formex?
A. Precision die cutting is the best solution for large volume projects and small parts and pieces. It is our go-to solution when we need to produce a high number of a certain part or product to the same exacting specifications.
Precision die cutting achieves the highest production levels when it comes to producing high volume EV battery parts.

As a cutting edge flexible materials converter, JBC Technologies partners with an array of industry leading part and material producers and suppliers to provide our customers with the highest quality die cut products. Whether your goals are lightweighting, improved EV battery range, thermal management, and more, we can help. Contact us today to learn more about how our custom engineered die cut solutions can help you achieve your goals.