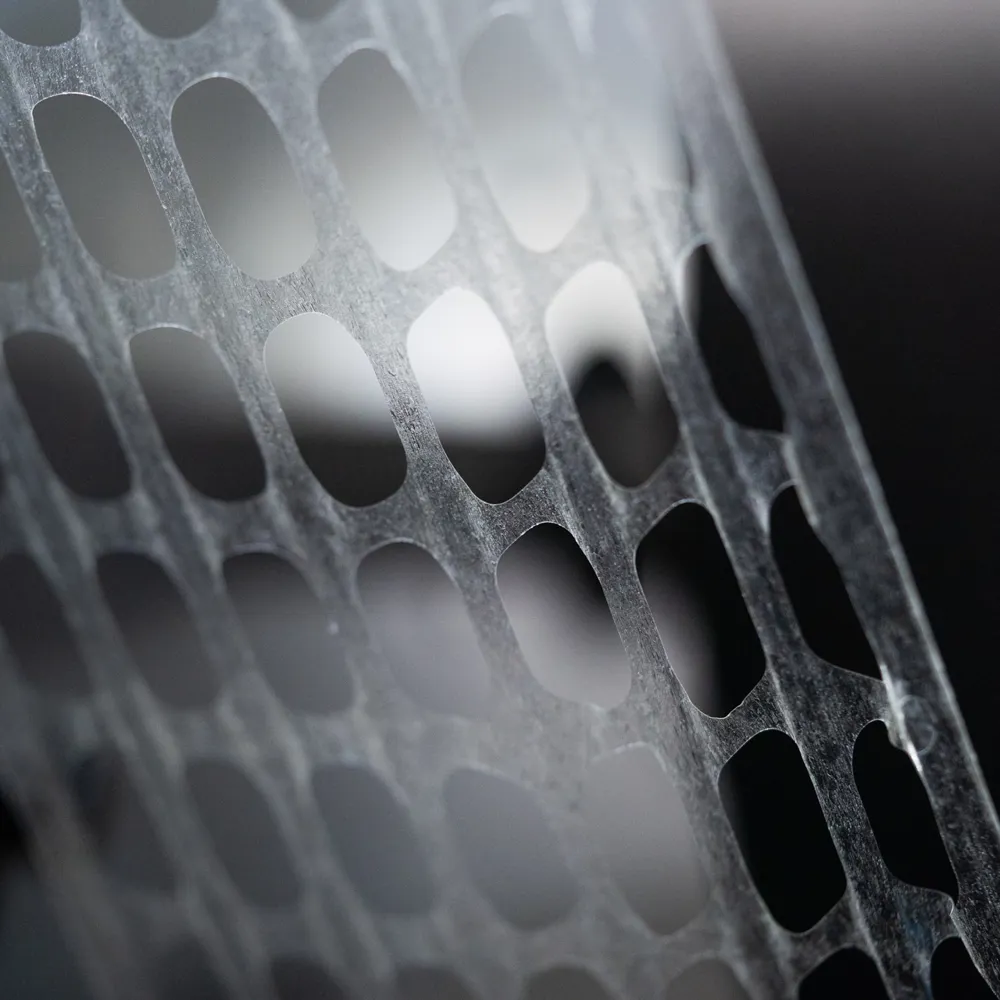 Pressure-Sensitive Adhesives
Double-Sided Tapes
for Custom Die-Cutting
JBC Technologies is a 3M™ Preferred Converter with extensive manufacturing capabilities that range from hot roll laminating and slitting to high-speed precision rotary die-cutting. We are a premier converter of double-coated tapes for OEMs and Tier suppliers in a wide variety of industries. Double-sided tape is suitable for many applications, including gasketing, mounting, sealing, spacing, cushioning, absorption, insulating, vibration mitigation, and more. 
What are Double-Sided Adhesive Tapes?

Double-sided adhesive tapes (also known as double-coated or double-faced tapes) consist of a carrier that has a pressure sensitive adhesive (PSA) on each side. The carrier in between the two PSA layers stabilizes the adhesive, which improves handling and enables bonding of dissimilar materials. Double-coated tapes are lower in strength compared to acrylic foam tapes but are less expensive and are suitable for a variety of non-structural applications.
What Are The Benefits of a Double-Sided Tape?
These thinner lighter weight adhesives bond on contact, creating a permanent seal. They are ideal for gap filling, vibration dampening, shock absorption, temporary and permanent bonding, thermal sealing, mounting, and more. This die cut double sided foam tape is ideal for replacing mechanical fasteners, rivets, welds, screws, acrylic and liquid adhesive. Manufacturers typically carry industrial double-sided tape in master rolls, which can then be slit to width and/or die-cut to specific shapes by converters such as JBC Technologies.
What Are the Differences Between Double-Sided Adhesive Tapes & Transfer Tapes?
When compared to transfer tapes such as 3M 6035 or 6038, double-coated tapes tend to be thicker due to the carrier layer, which also has an impact on temperature resistance.    
WATCH THIS HELPFUL VIDEO FROM 3M TO LEARN MORE
Adhesive Transfer Tapes vs. Double-Sided Tapes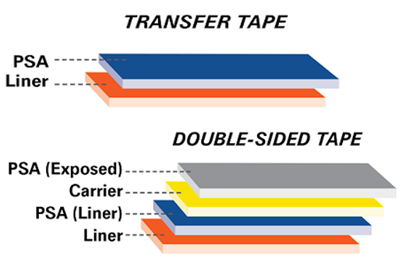 Double-Sided Adhesive Tape Manufacturers

Working with some of the best tape and adhesive manufacturers in the industry, including 3M, Avery Dennison Performance Tapes, Nitto Denko, Seikisui, and Berry Global, we provide double-coated tapes in several die-cut formats designed to ease our customers' assembly process. 
Examples include:
Slit to custom widths
Kiss cut to a liner
Island placed on a liner
Pull tab for ease of assembly
Individually cut
Adhered to customer supplied plastic injected parts
Learn more about double-coated adhesive tapes & our manufacturer partners
For more information about Pressure Sensitive Adhesives and the double-sided tape suppliers we partner with, check out the resources below.
Contact JBC for
Tape and Adhesive
Converting Expertise
JBC Technologies has over 30 years of flexible materials converting experience, state-of-the-art, high-speed, precision die-cutting expertise, and world-class industry partners. One of the advantages of working with a vertically integrated converter such as JBC is that in addition to die-cutting the double-sided foam tapes offered by well-known material partners, we can also construct the tape itself – laminating the adhesive you need to the foam you want.
When you need the best, look no further than JBC. Let's get started.
Contact JBC Technologies Today!