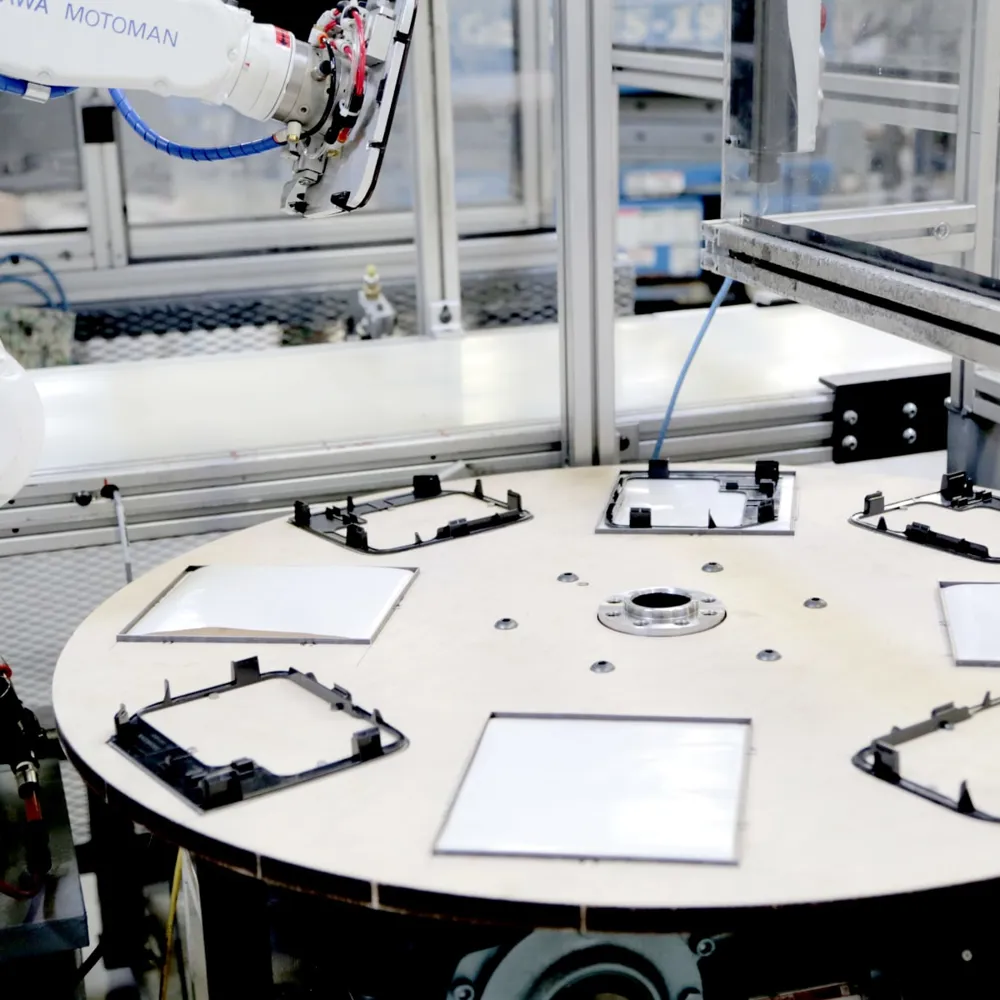 Engineering
Innovation
for Die Cutting & Material Converting Services
The term "engineering innovation" means a lot of things to a lot of people. At JBC Technologies, it means that we never stop looking for ways to do things better. Whether that involves providing options for better material, better part design, better part presentation, better assembly options or better processes, we are here to help you ensure that your parts are designed, built, and deployed into your production system the best, most effective way imaginable.
"JBC has always met our engineering requests with an open mind. They provide several options, quotes, and samples in a timely manner and when we need technical support they are responsive and willing to help."
It's never too early to get our team involved in your project. We are here to help you through the product development stage by offering recommendations for materials, helping you validate proof of concept with rapid prototypes made from our digital cutting machines, or designing an automated assembly solution.
Cross-Industry
Technology Transfer
Another great reason to engage with JBC early in your design process is that we have the benefit of exposure to a variety of disparate industries and markets. This diverse industry exposure puts us in the position to discover innovative products and best practices from one field and apply them to your applications. For example, a material or compound designed to mitigate noise or provide a thermal barrier for the automotive industry may be a perfect solution for a home appliance. The reverse could also be true. Our technical support team recognizes these opportunities to provide cost savings, better performance, and other benefits that add value to your project.
Value Analysis
Value Engineering
VA/VE is about finding a better way, designing a better process, and defining a series of enhancements that add value to a part by offering improvements that reduce time or material waste at later stages in the value chain. We work directly with you to better understand your manufacturing process so we can offer meaningful recommendations for improvement. Examples include: changes to part composition or presentation, automated assembly, product delivery systems, and more.
On Demand
Cost Out and VA/VE Webinar
This webinar, led by VA/VE expert, Six Sigma Black Belt, and JBC President, Brad Patt, will provide you with the means to increase profitability and achieve maximum value on existing parts or products. By means of relatable examples that Brad has used successfully not only as Director of Operations and President at JBC, but also consulting with multiple Fortune 500 companies, you'll learn how to maximize outcomes by focusing on the entire process, from pre-work to the VA/VE event itself.
JBC: A Die-Cutting Company that Emphasizes
Engineering Excellence
When you have challenges, we provide options. Our experts specialize in finding new materials or design solutions that solve issues unique to your application. Submit your project today to have our experts find a solution that makes sense for your specific needs and your budget.
Submit Your Project