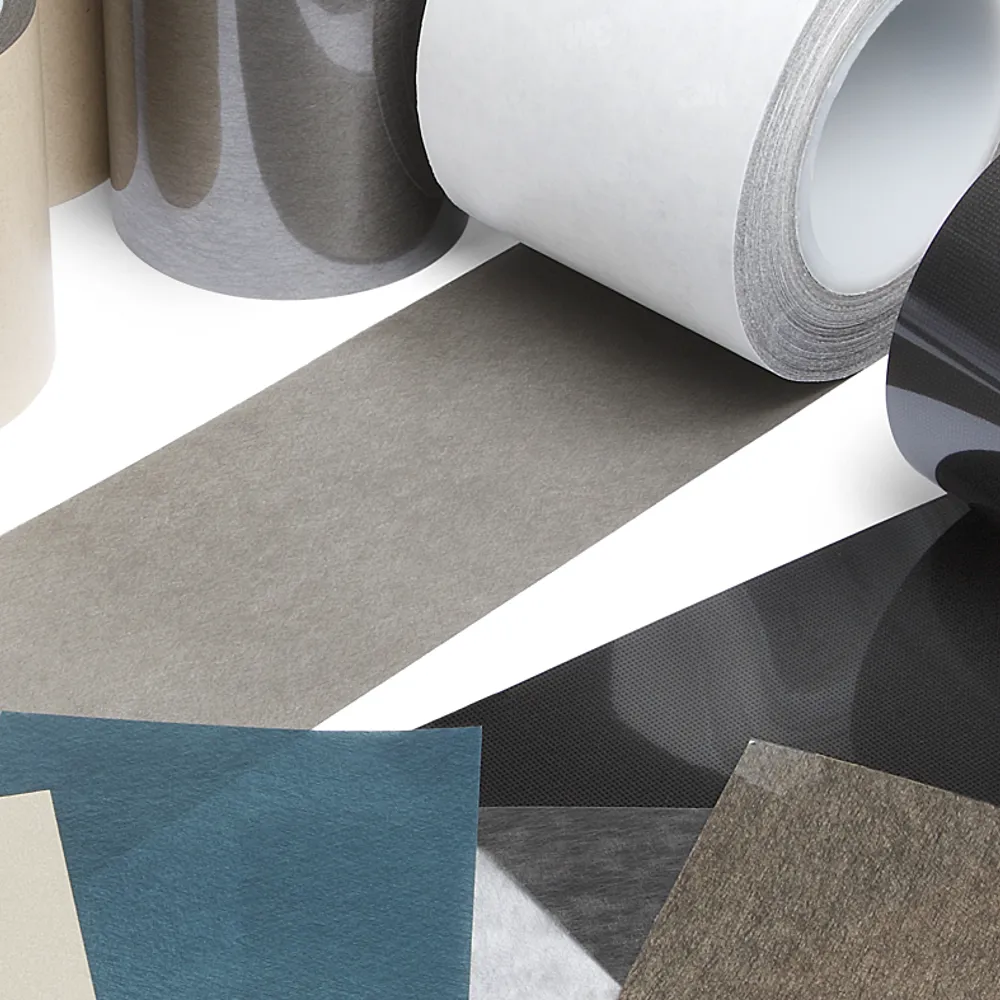 Pressure-Sensitive Adhesives
Electrically Conductive Tapes
For EMI/RFI Shielding & Grounding
Today's design trends in electronics feature complicated antenna structures, higher frequencies, and smaller grounding areas – creating new challenges for engineers tasked with shielding against electromagnetic (EMI) and radio frequency interference (RFI).  To complicate matters, EMI/RFI applications often have unknown issues come up in the prototyping phase and the design no longer meets Electromagnetic Compatibility (EMC) standards.  A quick fix is needed. And fast.   
Enter custom die-cut parts made by JBC featuring 3M EMI/RFI shielding and grounding tapes.
3M™ Electrically Conductive Adhesive Tapes - Go-To Materials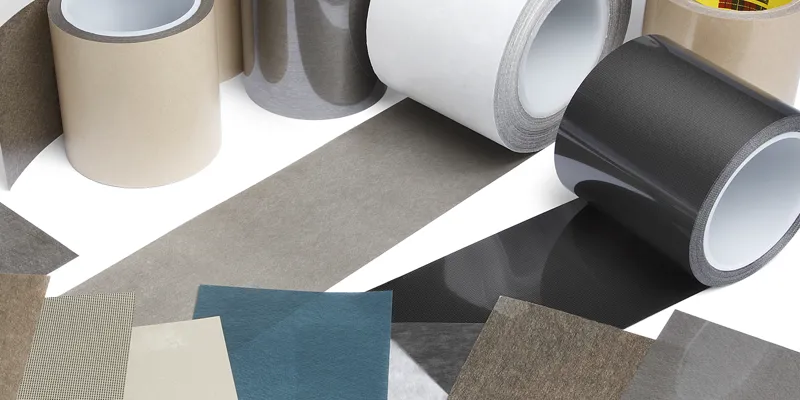 3M offers a robust line of Electrically Conductive Tapes & Films designed specifically for use in EMI shielding and grounding applications.  Not only do they minimize EMI noise and crosstalk, but they also provide EMI protection from a wide range of frequencies, adhere well to a variety of substrates, and can be die-cut to the custom size and shape needed for your application.
Technical Applications For Die-Cut EMI/ RFI Shielding Tapes Include:
Electrostatic discharge (ESD)
Shield-can lid
PCB/Flex/Chassis grounding
Bond line gap shielding
EMI shield and gasket attachment
Electrical connectivity to medium pitch flexible circuits and PCBs
Flex circuit to flex circuit interconnection
Passive intermodulation (PIM) management
Learn More About Electrically Conductive Adhesive Tapes
On-Demand Webinar
Minimize EMI/RFI with Die-Cut Adhesive Tapes
"Minimize Interference with Die-Cut 3M EMI/RFI Solutions," a webinar prepared in collaboration between JBC Technologies and 3M Electronics Materials Solutions Division (EMSD) provides engineers and product designers with the information they need to solve EMI shielding, grounding, and bonding challenges, fix electronic buzz, squeak, and rattle, and meet EMC design standards.  
The webinar provides application-specific examples for EMI/ RFI shielding tapes and adhesives, explains why conductive filler type and particle density matter, and offers an easy four-step selection process.

Precision Die-Cutting from JBC Technologies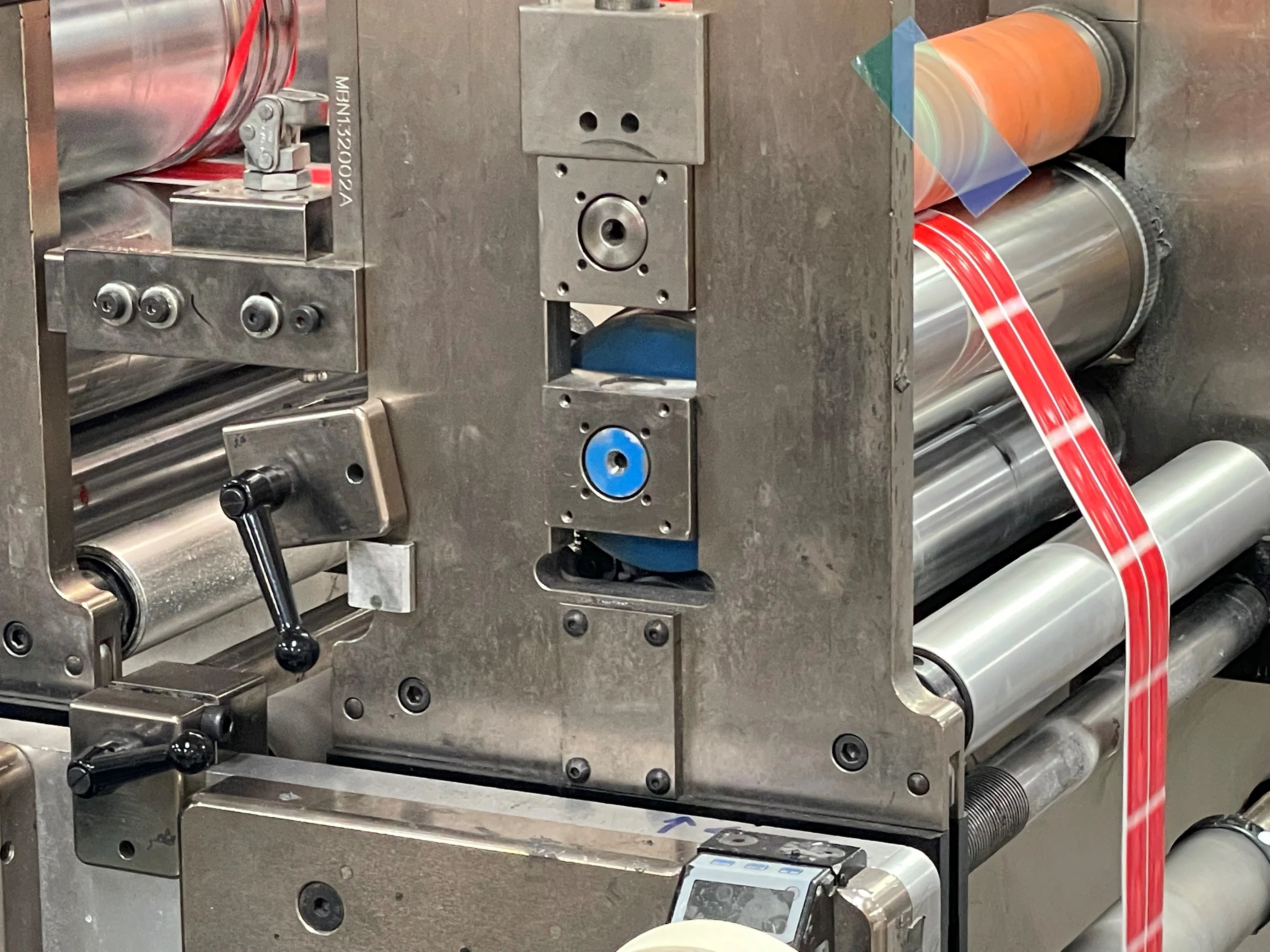 With numerous high-speed, rotary die-cutting presses and the ability to fabricate intricate multi-layer parts with tight tolerances, JBC Technologies is the right choice for converted EMI/RFI shielding tapes and films. Not only are we a cut above the rest when it comes to converting and die-cutting, but we also work hard to add value at every stage, from product design support to value analysis/ value engineering. Our seasoned process engineers have years of experience solving complex manufacturing problems,  creating repeatable processes for difficult parts, and offering part presentations that offer the most value for the customer.  
Here are just a few examples of part presentations we can provide for EMI/RFI shielding tapes:
Slit to custom widths
Kiss cut to a liner
Island placed on a liner
Pull tab for ease of assembly
Individually cut
Adhered to customer supplied plastic injected parts
JBC Technologies for
EMI / RFI Shielding & Grounding Tapes
Custom Die-Cutting
JBC Technologies is an ISO 9001:2015 certified 3M Preferred Converter. For the last 30 years, we've put our engineering expertise and vertically integrated converting capabilities to work transforming rolls of materials into custom-engineered die-cut solutions. Our die-cut parts have helped thousands of manufacturers solve critical design challenges in areas like EMI/RFI shielding, thermal interface, gasketing, sealing, bonding, heat shielding and thermal management, and noise reduction (BSR/NVH).  Let us put our expertise to work for you today.
Contact JBC Technologies Today!