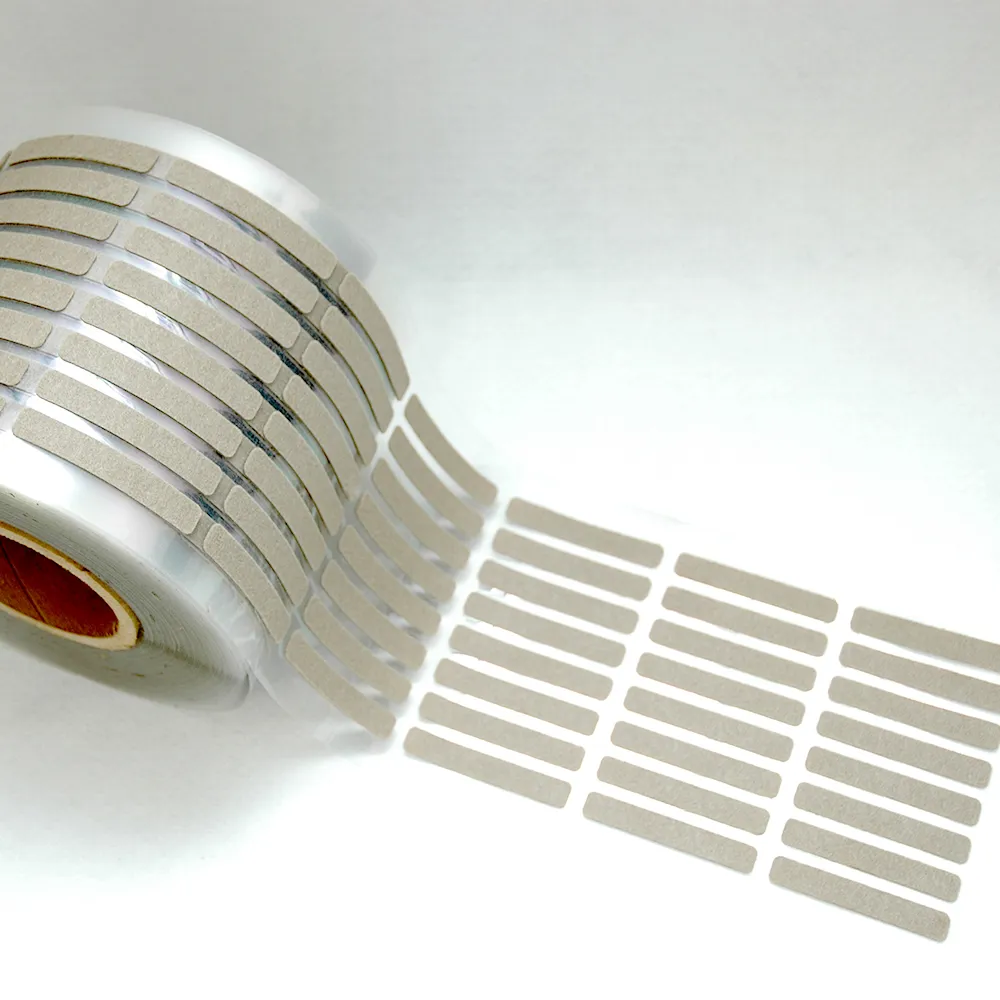 When it comes to buzz, squeak, or rattle issues, JBC can quickly process a sound solution for your dilemma. We solve interior harshness issues with precision die cut fabric offerings, including felts, fabric, flocking, and hook & loop.
With excellent vibration dampening qualities, strong resistance to the elements, and the ability to be compressed and released over and over again without deformity, die cut felt is often used for anti-vibration and anti-squeak pads, sound deadening gaskets, and many other BSR applications.  
JBC works with many felt varieties including wool felt, polyester felt, synthetic felt, needled felt, acoustic grade felt, decorative felt, technical felt, and SAE (F1-F55) grade felts. SAE grade felts are high-grade felts that are used for demanding applications, especially those where abrasion resistance is paramount. View SAE felt specifications here.
With a luxurious high-end decorative appearance, our flocking is a popular choice for automotive interior applications like sunglass bins, center consoles, or visual squeak and rattle suppression.
Our hook and loop is used in assembly closure applications to fasten, seal, and join products together and hold them securely, quietly, and repeatedly. There are many forms and combinations of hook and loop fasteners and multiple vendors that supply it, the most well-known of which is VELCRO®.  
All of the products listed above are available with or without the addition of a pressure sensitive adhesive. 
Here are just a few of the many material partners we work with:
We also work with customer supplied material. If you have material that you need converted, please reach out to your sales representative or contact us for additional information.
Partner with a Cutting-Edge
Flexible Materials Converter
For the past 30-plus years, JBC has silenced annoying automotive interior harshness issues using an extensive family of fabric products adhered in place with specifically selected pressure sensitive adhesive backings. With our combination of inventory, vertically integrated manufacturing, and extensive die cutting expertise, we can respond quickly and efficiently to keep your production lines moving.
Submit Your Project