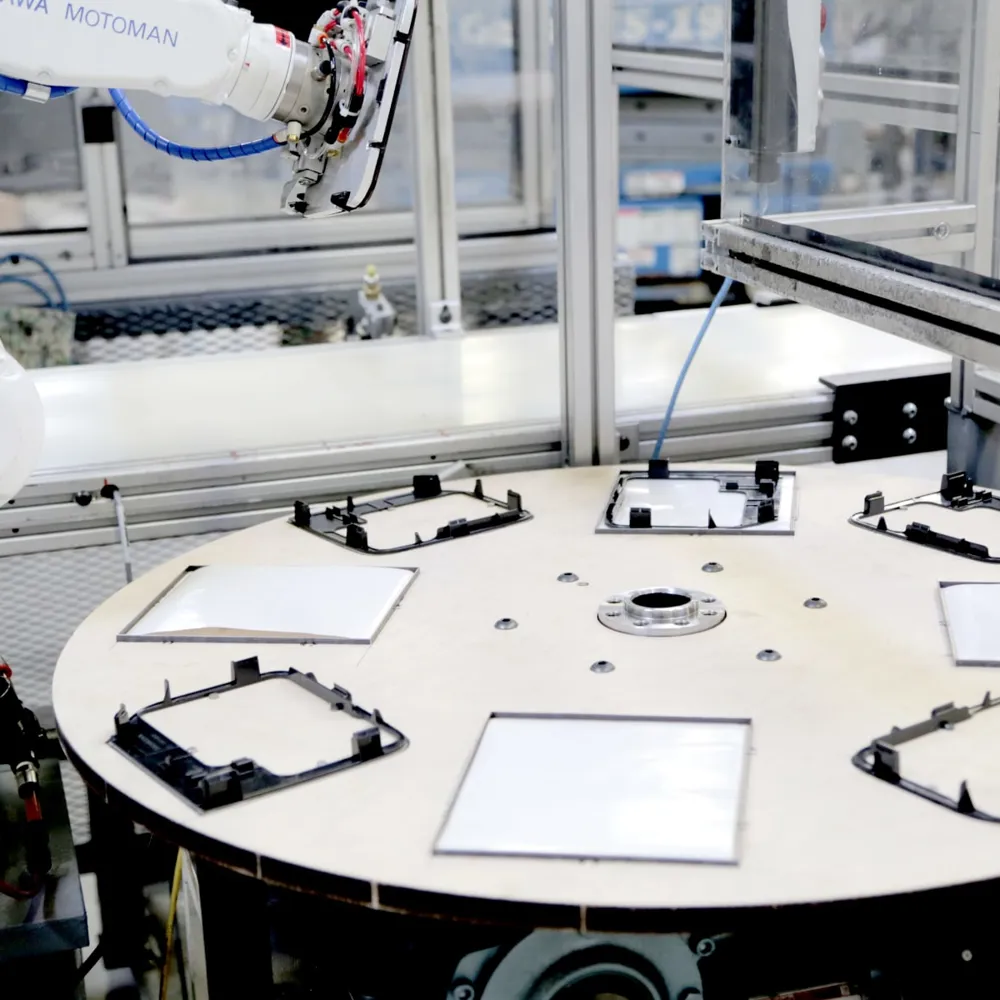 Custom Solutions for
Value Analysis / Value Engineering
Streamlined Manufacturing
At JBC, we know that the day the parts leave our facility is just the beginning of another step in the manufacturing process. That's why we make a point to dig deep to better understand how our parts are being used on your production line. The more we know, the better. We can offer recommendations that will reduce waste at the next step of the value chain—ensuring that parts are deployed as efficiently as possible into your product or system.
There have been many occasions where we've been able to offer small changes to part composition or presentation that have provided enormous time savings at the next stage of the manufacturing process. There have been others where we've actually picked up the next step in the process, utilizing automation at our facility to replace what had been manual assembly on our client's production line.
Automated
Assembly
Are you taking the small die cut part that we fabricate and ship to you and then manually adding it to another small part before shipping it off for final assembly – or worse yet, sending it off to a third party provider for manual assembly? Let JBC automate the process, shorten your supply chain, and free up your workers for higher value projects. Our engineering team has designed and built custom automation systems that have saved our customers hundreds of hours of manual labor.
Sometimes re-engineering to add more value is as simple as recommending better packaging. As an example, one customer was faced with the challenge of reducing the amount of money they spent on boxes and corrugated packaging. JBC developed a creative bundling technique that eliminated 90% of all corrugated boxes and provided line-feed scenarios that had previously been unattainable.
At JBC, we know that small changes to part presentation can lead to massive time savings during the assembly process. Sometimes this is as simple as adding a pull tab to make it easier to remove your part from the liner. Other times it is taking individually die cut parts and reconfiguring the process to provide them kiss cut on a roll. Show us how your parts are being used in your facility and we'll get to work on providing value added, value engineered solutions
Product delivery systems are just one more way JBC adds value for our customers. As an example, we have provided dispenser units that have saved customers considerable time during their assembly process.  Solutions vary depending on your specific objective.
Value Added Die Cut Parts Engineered
for Your Applications
JBC's work extends far beyond what happens in our facility. Our engineering-forward approach allows us look past our walls to discover ways that we can provide value-added part solutions that streamline your manufacturing process. We partner directly with you to act as a resource for continuous improvement.
Ready to partner with a flexible materials converter and precision die cutter that adds value to your manufacturing process?
Submit Your Project