EV Battery
Die-Cut Thermal Interface Solutions
Thermal interface is crucial for electric vehicle (EV) batteries as it helps in efficiently transferring the heat generated by the battery during operation. Without proper thermal management, the battery's performance and lifespan can be significantly impacted.
Custom die-cut parts made from materials with high thermal conductivity can help with thermal management by providing an effective thermal interface between the battery and its surroundings, ensuring that there are no gaps or spaces that can reduce heat transfer.
Have an EV battery thermal interface project?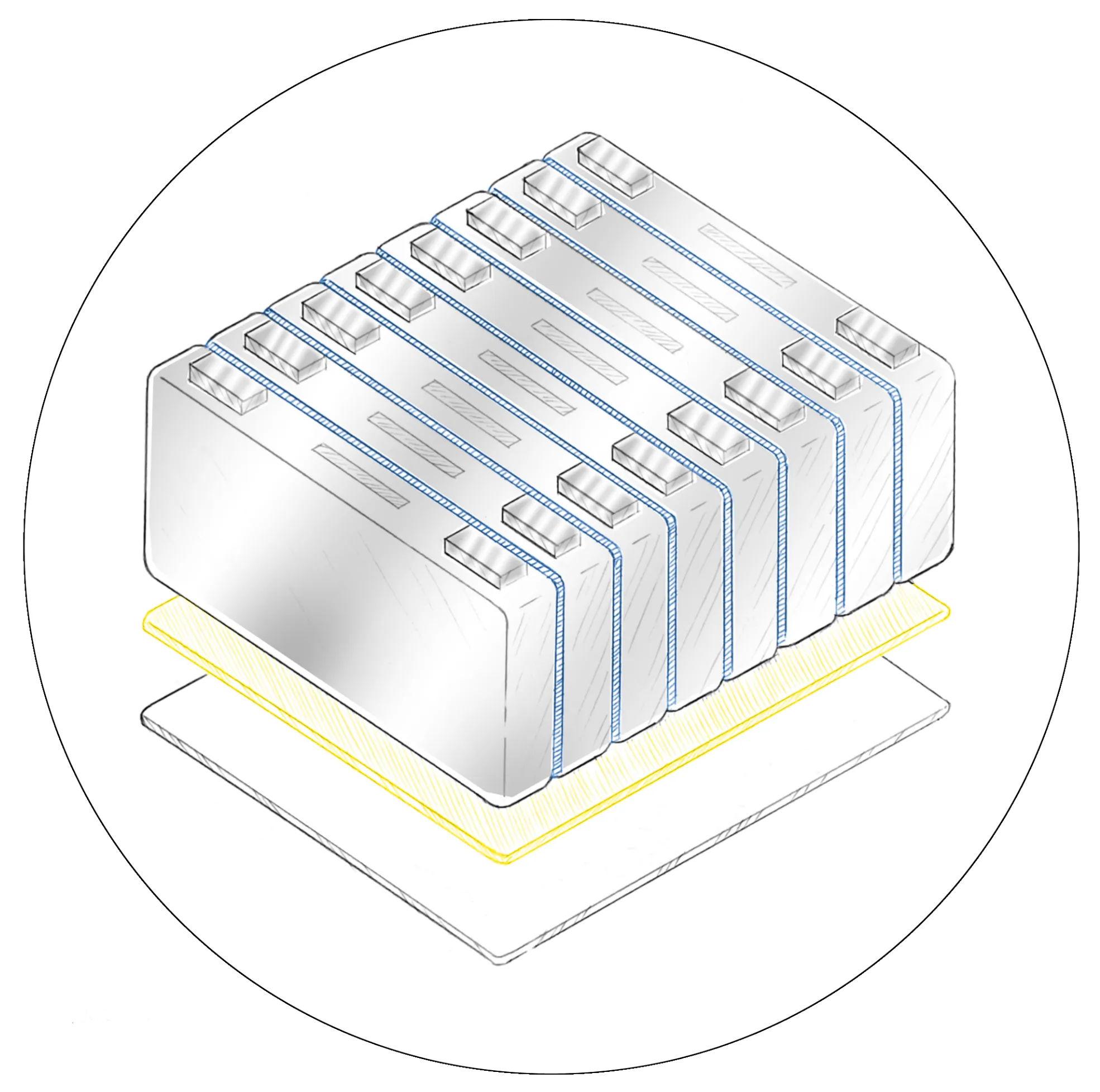 APPLICATIONS
The main purpose of Thermal Interface Materials or TIMs is to improve the thermal contact between hot and cold surfaces and to maximize or slow/stop heat transfer. As we outline in our Thermal Management Solutions for Electronics white paper, this can be done as either a heat sink or heat spreader.
Precision die-cut thermal interface materials can help to manage and direct the flow of heat between and out of components in EV Battery assemblies. TIMs can be used in many ways within the EV battery pack:
Battery cell interface

Cooling plate
Housing
Module
Inverter

Phase-change materials
Heat sinks
Thermal interface materials are an essential component of the electric vehicle (EV) battery and are essential for maintaining its performance and extending its lifespan. They play a critical role in dissipating heat generated during battery operation and they ensure that the battery operates at optimal temperatures.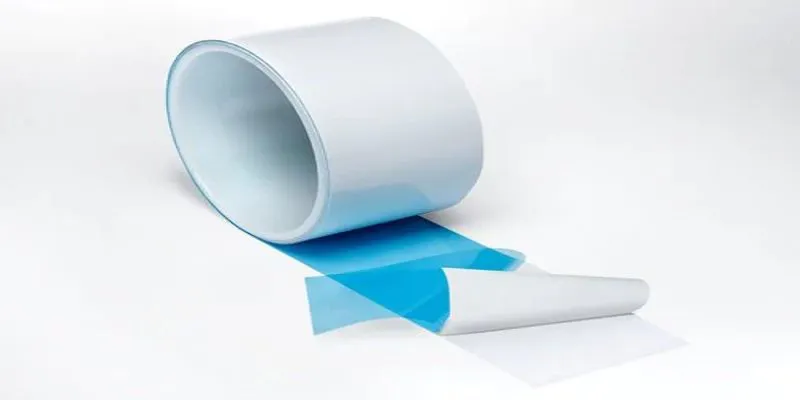 pERFORMANCE MATERIALS
Thermal Interface Materials (TIMs) can take many forms and all play an important role in the thermal management of an EV battery. TIMs can increase the longevity of an electric vehicle battery by acting as a passive form of heat dissipation and thermal control.
Die-cut TIMs can be made from a variety of materials, such as silicone, graphite, aluminum, and other thermally conductive materials. They can be designed to conform to the shape of the cells or other components of the battery pack and can be used to fill gaps or irregular surfaces to improve thermal contact and heat transfer.
Choosing a suitable material for your EV battery thermal interface solutions – a material that must be able to efficiently transfer heat away from the battery and withstand the high temperatures that are generated during operation– is crucial for long-term EV battery performance and durability.
Here are a few of the specialty materials available for your custom EV battery die-cut thermal interface solutions.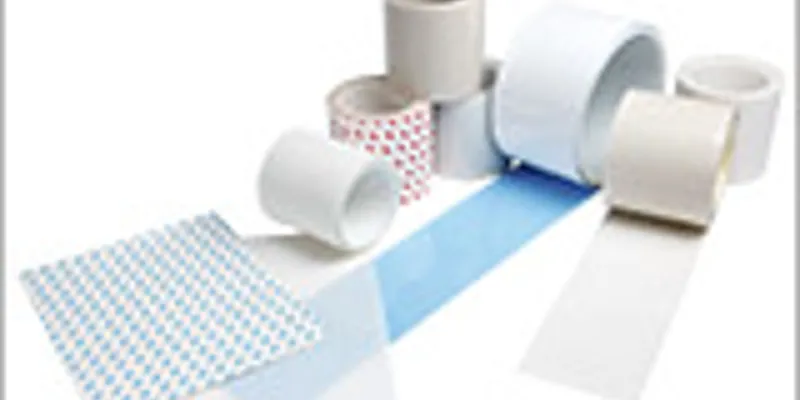 Heat Conducting Tapes
Specialty adhesive tapes like 3M adhesive transfer tape 8810 are designed to transfer heat can assist with battery cells and battery module cooling. Avery Dennison thermally conductive tapes offer multiple bonding solutions for various TIMs attached to either heat sinks or chiller plate materials.
Silicone-based, pressure-sensitive adhesives can also provide excellent adhesion to silicone TIMs in EV batteries.
Flexible Graphite Heat-Spreaders
Graphite is a high-performance, durable heat spreading material. As an EV battery TIM, Neograf Solutions flexible graphite provides excellent temperature stability and thermal uniformity.
During fast charge/discharge operations flexible graphite can prevent thermal propagation and thermal runaway in the event of a cell failure.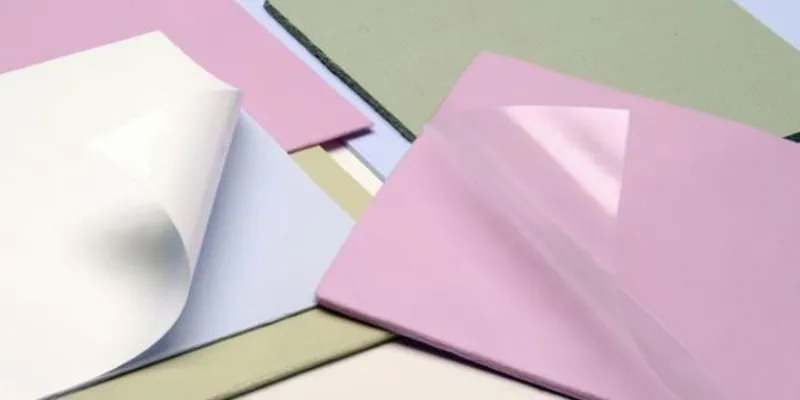 Thermally Conductive Polymers
Often silicone-based, thermally conductive polymers like ThermaCool R10404 from Saint Gobain work by displacing the air in uneven areas with highly conductive material thereby increasing overall heat transfer and effective cooling.
Thermally conductive polymers can improve thermal transfer properties across a wide range of gap sizes.
Your Partner.
For Die-Cut EV Battery Thermal Interface
Solutions
JBC Technologies will craft your custom EV battery thermal interface solutions using our decades-long, proven combination of leading material converting and precision die cutting expertise, and performance materials applications and manufacturing knowledge.
We collaborate directly with our customers and leading material manufacturers to create efficient die-cutting, packing, and shipping solutions with their high-quality TIMs, lowering costs and simplifying usage and assembly.
Submit Your Project