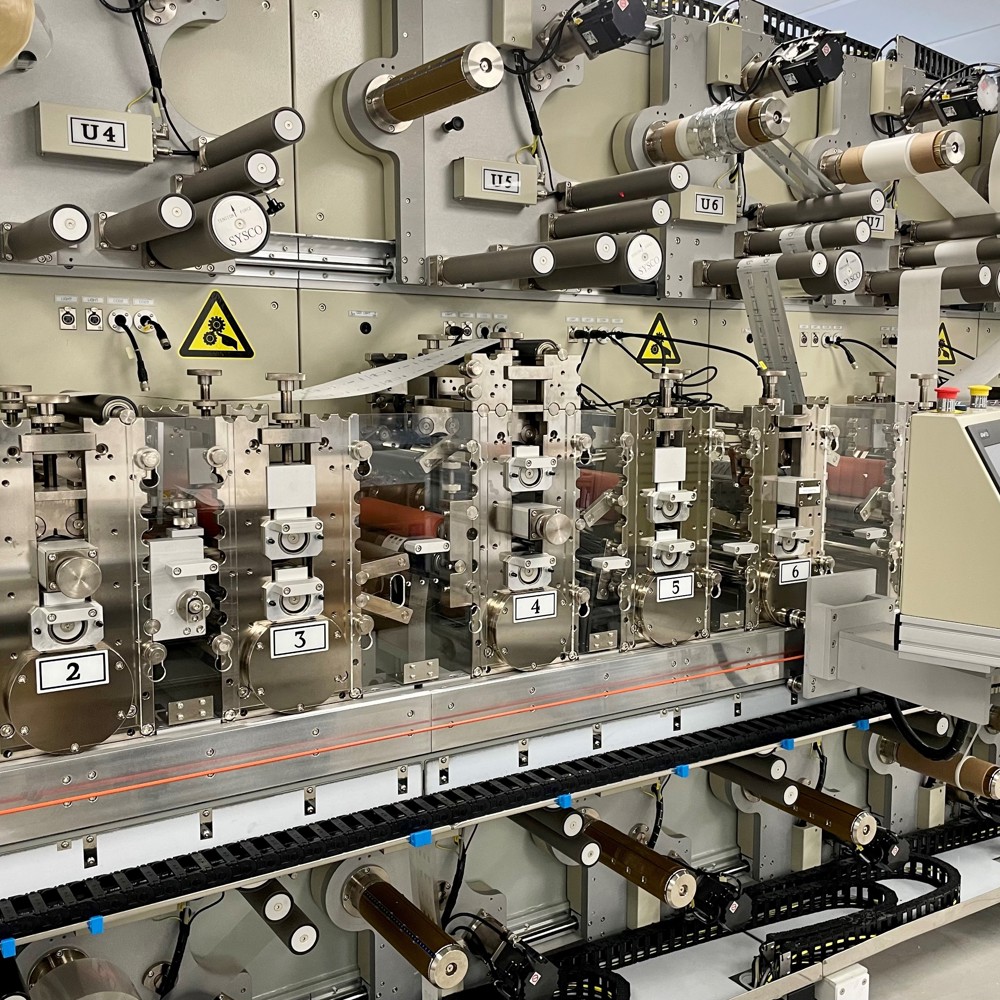 Environmental Control for
Cleanroom Die-Cutting
Precision Manufacturing
Does your custom die-cut medical part or sensitive electronics assembly require a clean room manufacturing environment?
Do you commonly run across product requirements that include terms like HEPA filtration, humidity and temperature control, and static mitigation?
Are extremely tight tolerances, island placement, and multiple layers of construction must-haves?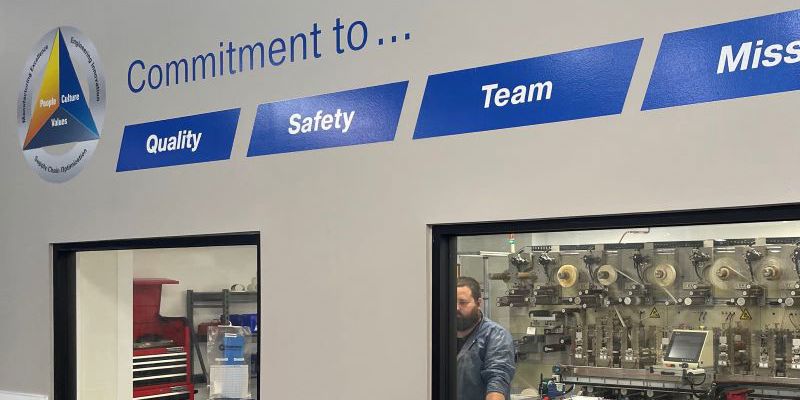 Clean Room Processing
Capabilities Overview
JBC Technologies is proud to offer our customers access to an ISO 8 / Class 100,000 certified clean room manufacturing environment with its own dedicated high-speed, precision rotary die-cutting press.
Our clean room has been carefully designed to meet the strict standards and quality requirements of the highly specialized industries that require that their parts be made in a low air particulate, temperature- and humidity-controlled, and sanitary environment. An ISO 8/Class 100,000 clean room dust typically benefits industries like Medical, Electronics, Pharmaceutical, Health & Beauty, and Aerospace.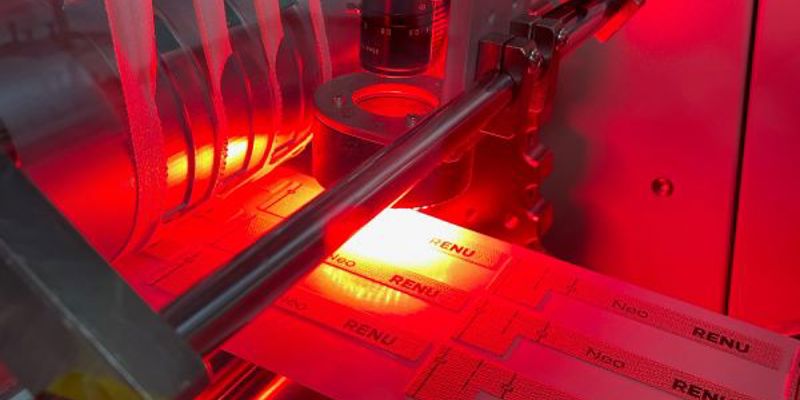 Rotary Die-Cutting
Cut complex parts to very tight tolerances with low particulate levels necessary for medical and electronic applications.
In-Line Multi-Layer Lamination
Maximize productivity by combining multiple materials together and produce a complete die-cut product in one pass.
Island Placement
Reduce material waste and save money with precise web tension that ensures accurate placement at higher speeds.
Automatic Defect Detection
Eliminate gaps typically created by removal of faulty parts with inspection cameras at the end of the machine.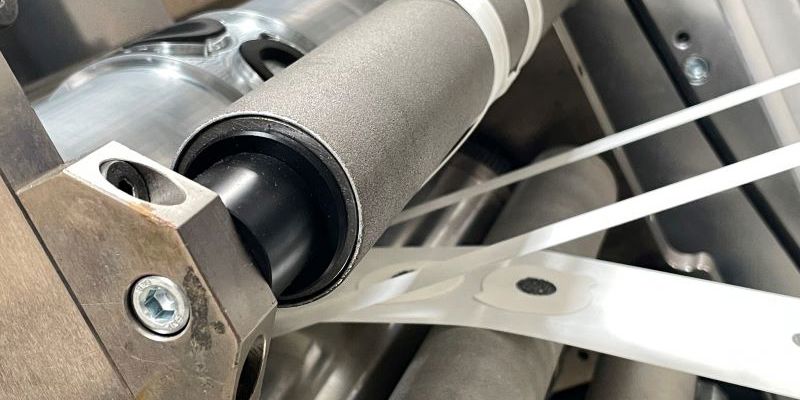 Clean Room Die-Cutting benefits
Quality. Consistency. Control. 
A clean room is about control and through this control the elimination of potential failure modes brought by the manufacturing environment itself. We effectively control the air quality, humidity levels, static charge, and temperature of our ISO 8/ Class 100,000 clean room, and as a result we're able to repeatably produce, package and assemble large volumes of high-quality, sensitive die-cut parts and components.
Our clean room also includes a dedicated 2022, 10-station Dorey Converting Systems (DCS) state-of-the-art rotary die-cutting press. This high-speed cutting machine is capable of in-line multi-layer lamination and is designed specifically for precision, high-volume production using a variety of medical-grade adhesive tapes, foams, films, and other flexible materials.
Clean Room Die-Cutting
Industries &  Applications
Industries often utilize clean room manufacturing when it's known that various environmental factors including airborne particles, static, humidity and temperature can lead to final product failure or compromised performance. Parts or their constituent materials can often be contaminated by unseen dust and/or biological particulates and wide swings in temperature and high levels of static electricity can adversely affect final product performance. All of this can often lead to unwanted outcomes like part rejections or, even worse, final assembly malfunction.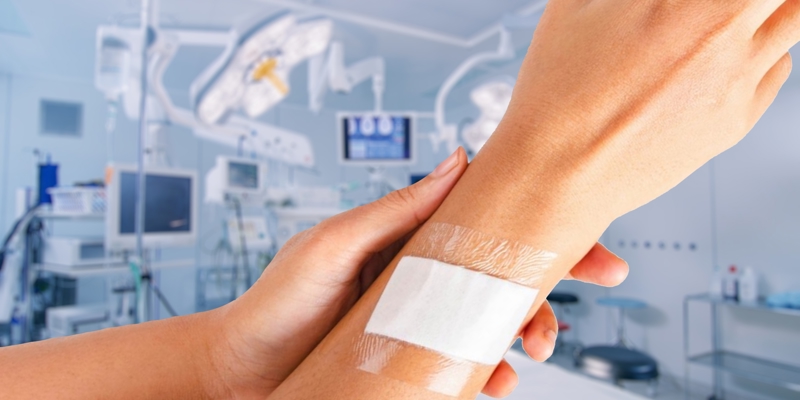 Applications for
Medical
Clean Room Die-Cutting
Device attachment
Wound care
Drug delivery
Monitoring electrodes
Diagnostic components
Blood filtration cartridge
Surgical tool packaging
Ostomy rings
Tape sutures
Pulse oximetry tapes
Applications for
Electronics
Clean Room Die-Cutting
Bluetooth headphones EMI shielding gaskets
Smartphone camera lens mounts
CPU thermal interface materials (TIMS)
Outdoor camera anti-vibration seal
Speaker mesh gaskets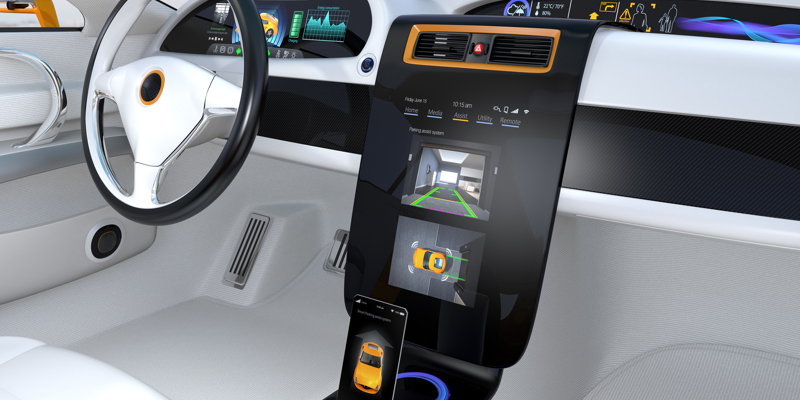 Applications for
Automotive
Clean Room Die-Cutting
Headlamp seal
Interior display touchscreen protection
EV battery compression pads
Rear view camera lens assemblies
Cabin HEPA filtration cartridges
Dashboard LED gauge cluster displays
JBC Technologies Clean Room
A Controlled Manufacturing Environment
JBC Technologies is a leader in providing the highest-quality die cutting and material converting solutions for industries including medical, electronics, automotive, and more. If your project requires parts that are free of foreign particles, contact JBC to discover how our clean room capabilities can help.
Submit Your Project Today