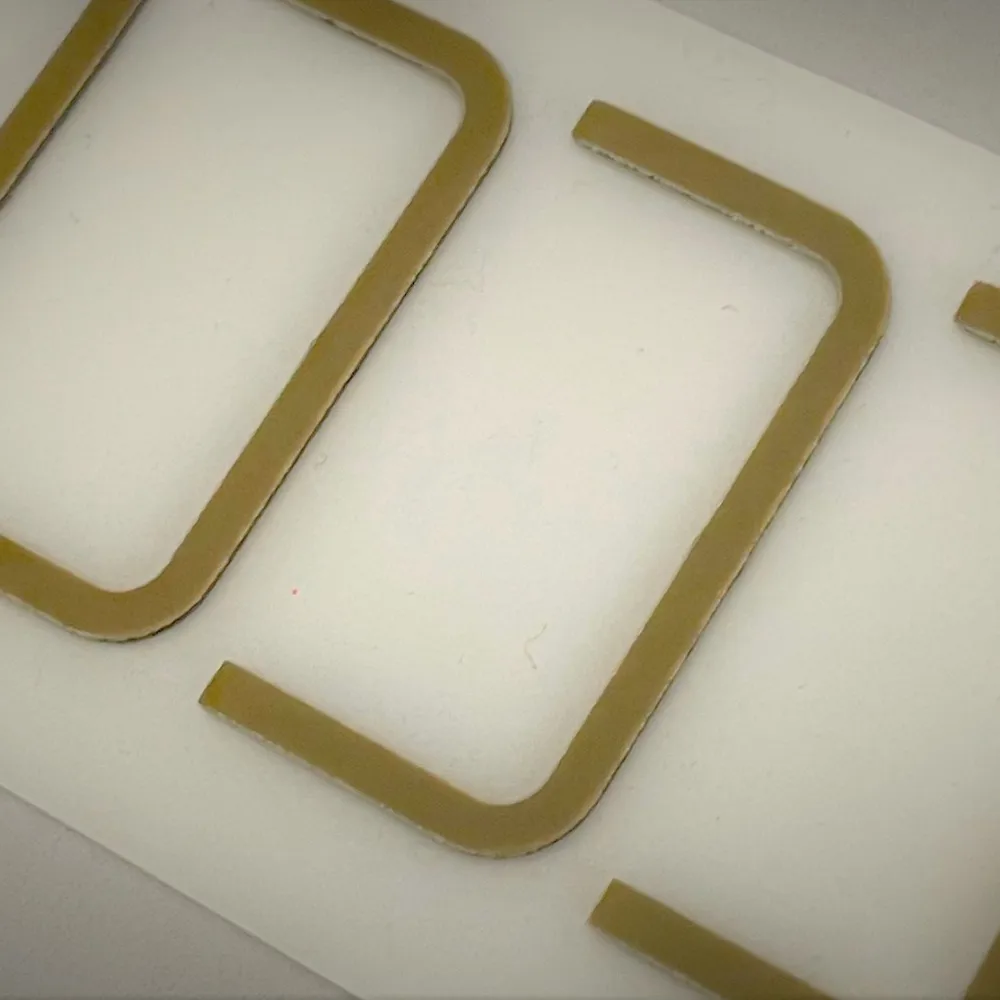 Custom Die-Cut Adhesive Tapes for
Automotive Bonding, Joining & Fastening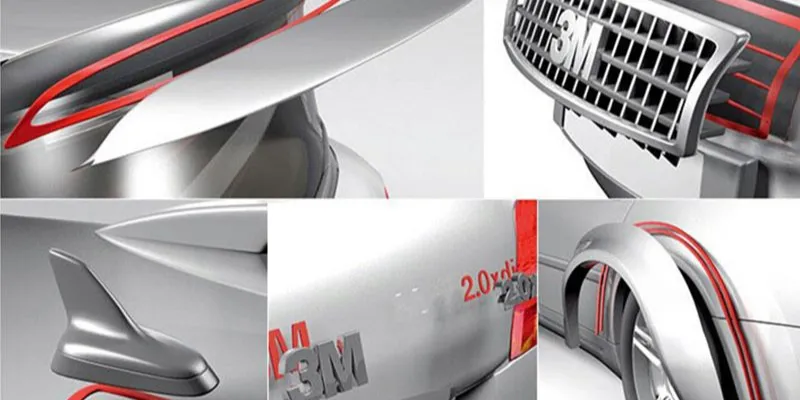 APPLICATIONS
Often a viable alternative to mechanical fasteners, die-cut adhesive tape components can improve aesthetics, reduce weight, lessen the costs of assembly, and increase the lifetimes of sensitive vehicle components.
Several areas for custom die-cut adhesive tape components that target bonding, joining, and fastening include:
Interior and exterior trim attachment
Nameplate and emblem attachment
Structural components
Weatherstripping
Air and fluid management systems
Rear-view camera and mirror attachments
Performance Materials for Automotive Interior and Exterior Attachments
As a 3M Preferred Converter, Berry Elite Converter, and Avery Dennison Performance Tapes ADvantage converter partner, we recognize the importance of the quality and reliability of the performance materials that go into our custom die-cut solutions.
We work hand in hand with our materials manufacturers to help find the best adhesive tapes for your automotive bonding, joining, or fastening projects.
Here are a few of the specialty materials available for your custom Automotive attachment tape.
Your Go-To Die-Cutter for
Automotive Bonding, Joining, & Fastening Solutions
At JBC Technologies, we understand that every automotive bonding, joining, or fastening application is unique. That's why we supply custom die-cut solutions to meet your specific needs. We strive hard to provide value beyond just meeting the tolerances on your print. We'll work with you to ensure your parts are fabricated in the most efficient way possible to improve throughput on your line. 
Whether you need a custom shape, size, or adhesive strength, we can help. Contact us today to learn more about our custom die-cut adhesive tapes. 
Submit Your Project