By Kate Gluck on
4/8/2020
3M™ VHB™ Tape LSE Series: An Efficient Solution for Bonding Low Surface Energy Materials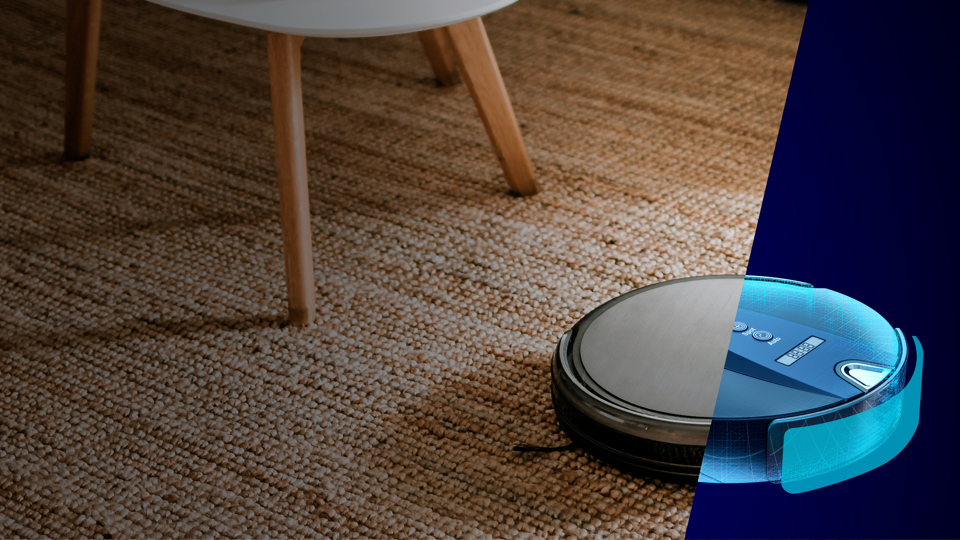 For the last six months or so, the JBC team has been using our blog as a means to feature our strategic supply chain partners, provide insight on new or different products, and provide answers to frequently asked questions.
A few months ago we featured a Q&A with Reese Weber, Global Application Engineer for 3M, where he talked about some of the benefits of  3M's VHB™ Tapes, high performance, acrylic adhesive foam tapes in appliance HVAC and other industrial markets.
Reese has been with 3M for about eight years doing application engineering in the Industrial Adhesives and Tapes Division -- with a specific focus on 3M™ VHB™ Tape™ products. In his role, he works closely with the 3M product development team as well as with design engineers in a variety of industries who are working to "design in" 3M™ VHB™ Tape™ or "design out" mechanical fasteners. This gives him a unique perspective on the capabilities of and applications for the product line.
With the recent release of the 3M™ VHB™ Tape LSE Series, we reached out to him again:
Q: What is the 3M™ VHB™ Tape LSE Series?
A: My favorite part is that this name makes perfect sense - The 3M™ VHB™ Tape™ LSE series, bonds to more substrates than any other tape we offer, without the use of primers.
If you are familiar with 3M™ VHB™ Tapes, you'll know that it is a double-sided, acrylic foam tape that forms bonds of exceptional strength. The LSE family of tapes not only have the high bond strength, they also have the ability to stick to low surface energy (LSE) substrates. 
Q: When and why was it introduced?
A: The 3M™ VHB™ Tape LSE Series was just introduced to the U.S. market at the beginning of 2020. 
We launched the product in order to keep up with the design and manufacturing conditions that occur today. Specifically, there are many types of plastics and newer capabilities to design with those plastics being introduced. Examples would be polypropylene and thermoplastics such as TPO or TPE, which are very difficult to adhere to. There are also a number of innovative new materials such as glass or carbon-filled composites.
Prior to now, we didn't have a tape solution that could stick to all of those things without the use of a primer. The 3M™ VHB™ Tape LSE Series will. Not only that, but it's more environmentally friendly. By eliminating the need for primers and adhesion promoters, which contain solvents, we've moved the needle further towards 3M's overarching goal of becoming more environmentally friendly. 
Q: How well has it been received?
A: In general, the 3M™ VHB™ Tape LSE series has been extremely well received. Honestly, we always want good feedback, but it's been even better than expected. In the past, there were a  lot of people we talked to who wanted to use tape, but based on where and how they were using it, it had required an exotic surface prep method that was either out of budget, or added a layer of complexity that they didn't want to have. To have a tape that sticks to just about everything is awesome.
Eliminating the need for a primer helps our end user in more ways than one.  They can worry less about their regulatory conditions. It also saves them time as it eliminates the step of adding the primer to those low surface energy substrates.
Q: How many different tapes do you offer within the LSE series… and what are the primary differences between them?
A: Within the 3M™ VHB™ Tape LSE Series, there are three different tapes. They all have the same chemistry; the only real difference is the thickness, the thinnest of which is 25 mil. 
In terms of other adhesives specifically designed for low surface energy applications, we also have our 300LSE series transfer tapes and double coated tapes which are designed to stick to many types of plastics.
Q: What is the biggest problem that the 3M™ VHB™ Tape LSE Series solves for manufacturers?
A: The LSE product solves all the same problems for manufacturers as our full 3M™ VHB™ Tape product line -- and then a few more.  The 3M™ VHB™ Tape family of tapes can help manufacturers get rid of mechanical fasteners that not only can inherently harm the substrate, but also take a significant amount of time to install. When you think about tape compared to something like a screw, rivet, or even ultrasonic welding, anyone can apply it and it is faster and easier to use.
Now, when we think about LSE specifically, not only can we adhere to those more exotic plastics, we can also help reduce the cracking and crazing that occur in plastic attachments using mechanical fasteners, ultrasonic welding or liquid adhesives. All of these methods add too much localized stress to the substrate. Think about an ultrasonic weld or a typical mechanical fastener. Because they actually penetrate the substrate, if there are any stresses on that bond it is all focused in one area. Tape covers a much larger area and is able to dissipate that stress.
The last real benefit, which I mentioned previously, would be that by eliminating the need for primer there are fewer EHS regulations that manufacturers have to deal with.
Q: In addition to the efficiencies realized by eliminating the primer, what design challenges does the 3M™ VHB™ Tape LSE Series solve?
A: There are a couple of other things to mention. First, it is well suited for outdoor use.   A lot of the thermoplastics like TPO or TPE are extremely UV resistant. We made sure to manufacture our low surface energy tapes to resist those same conditions. They are also resistant to temperature cycling, moisture and solvents.
UV-resistance, in particular, is a big issue with many other adhesives targeted at low surface energy substrates. Often they are formulated with rubber, which degrades when exposed to UV light.
Another great thing is that it can adhere in low-temperature manufacturing environments. The LSE tapes can be applied in environments as cold as 32 degrees.
Other benefits, while not specifically design-related, are that using tapes in lieu of mechanical fasteners or ultrasonic welding speeds cycle time and reduces the need for skilled labor.  Tape can be applied by just about anyone
Lastly, when you use mechanical fasteners or ultrasonic welding, you inherently harm the substrate while piercing it. This opens up the path for leaking that then needs to be fixed later. When you use tape, it bonds and seals that area at the same time, so you don't need to worry about water or moisture intrusion.
Q: How long does it take for the bond to achieve full strength?
A: Essentially, you have immediate handling strength with a bond that is roughly 30% of its full strength. As a general rule of thumb, the bond reaches 50% strength after 20 minutes, 75% strength after one hour, 90% strength after one day and 100% after three days.
Q: Which of the 3M™ VHB™ Tape LSE Series solutions are most applicable for the appliance industry? Why?
A: The nice thing about the 3M™ VHB™ Tape LSE Series is that appliance manufacturers are trying to move to a lot of different plastics these days.  This tape gives them a tape option that would not require the use of a primer.  It is really a great solution for adhering to just about anything.  Die cutting the tape adds value too -- specifically anywhere that a "premium feel" is necessary: any specific sized parts, trims, molding are all great applications for die cutting because then you don't have a seam.
Other 3M products that work well for appliance applications include:
The 3M™ VHB™ Tape GPH series. These tapes are designed to withstand up to 450 degrees Fahrenheit and would be a great choice anywhere appliance manufacturers need more heat resistance, such as ovens.
The 5952 family of tapes. These tapes used to be our go-to tapes for lower surface energy plastics and paints. 5952 is also the most conformable tape we have, which makes it the best tape to get a seal.
Q: What are some other applications you've seen? Anything really unique?
A: The I've been impressed with the most has been the versatility of the product. I've seen it used everywhere from the electronics industry to molded outdoor specialty equipment like lawnmowers, to niche applications like attaching fiberglass roofing to trucks. 
Q: Does the 3M™ VHB™ Tape LSE Series work for high and medium surface energy materials as well?
 Yes, it has generally stable adhesion for everything along the line. It is amazing, it can be so versatile in all of those industries.
Q: What are the other key benefits of the 3M™ VHB™ Tape LSE Series?
 A: For starters, the temperature resistance. It can withstand 300 degrees Fahrenheit for short terms. Also, it carries strong resistance to plasticizers. Plasticized plastics make long-term adhesion difficult with many adhesives because the plasticizer can migrate into the adhesive and actually compromise it.  3M™ VHB™ Tapes like the 4941 Family, LSE Series, and GPH Series are very good at resisting this migration.
Q: How does die cutting add value?
A: It fits into the whole motto of fast and easy application. You don't have to cut it to the right size, it is already exactly what you need which helps to speed up processes and get more parts out the door. And then, in some cases like with JBC, the converter can also apply the tape onto the part to help that end user.
Q: How does the 3M™ VHB™ Tape LSE Series compare against competitive acrylic foam tape products and other joining methods?
 A: There are a couple of tapes targeted at adhering towards low surface energy materials.
The biggest differentiator between our product and the competitive products is that the LSE Series has far greater environmental resistance. Ours is a 100% acrylic construction and it is UV resistant; we've made sure to test it against all those factors. Not only does it stick and stay stuck to low surface energy substrates, but it also has the strength that is supported by the 3M™ VHB™ Tape brand name.
Lastly, and not to toot my own horn, but we have a technical team of engineers like me that support these products and are more than willing to connect with any customer that has questions, we will do testing on specific substrates and even train operators on how to implement and use the tape.
Q: Do you have any specific success stories you can share?
A:  We saw an application where they were trying to attach a rubber gasket to TPO. We saw good performance with a few tapes initially, but there was a plasticizer in the TPO that made it so the other tapes completely failed. The LSE Series maintained resistance over time and resisted migration. I've also seen it maintain adhesion to EPDM rubber which is a very hard to stick to substrate as well.
 About JBC
JBC Technologies is a premier die cutter and flexible materials converter with extensive experience sourcing and converting acrylic foams tapes for a variety of industrial and automotive applications. Industry-leading capabilities allow JBC to control cost, responsiveness, and quality from raw material to finished goods. With thousands of materials in stock, we offer fast turnaround while maintaining competitive pricing.   
And we never stop looking for ways to do things better. Whether that involves providing options for better material, better part design, better part presentation, better assembly options or better processes, we are here to help you ensure that your parts are designed, built, and deployed into your production system the best, most effective way imaginable.
 Contact us today to put our manufacturing capability, strategic sourcing network, and product design knowledge to work for you.