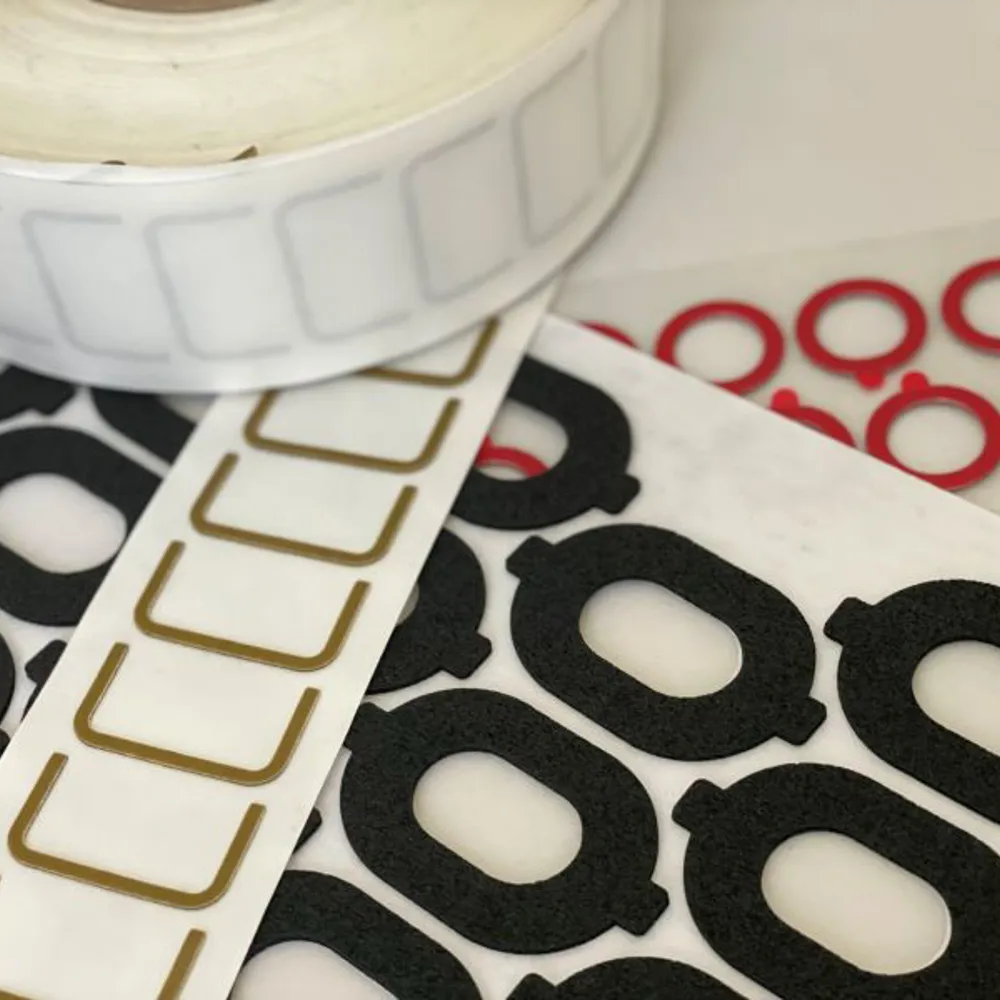 Custom Die-Cut Gaskets, Seals, and More to reduce
Automotive Buzz, Squeak & Rattle
As an IATF 16949 and ISO 9001 certified flexible material converting specialist, JBC Technologies uses custom die-cutting and other vertically integrated converting processes to help automotive OEMs and tier suppliers reduce unwanted noise (aka buzz, squeak, and rattle) and control sound and vibration in their assemblies and finished products.
We do this by manufacturing custom gaskets, seals, cushions, fasteners, sound reduction panels, and other components that dampen and absorb vibrations and sound in the vehicle.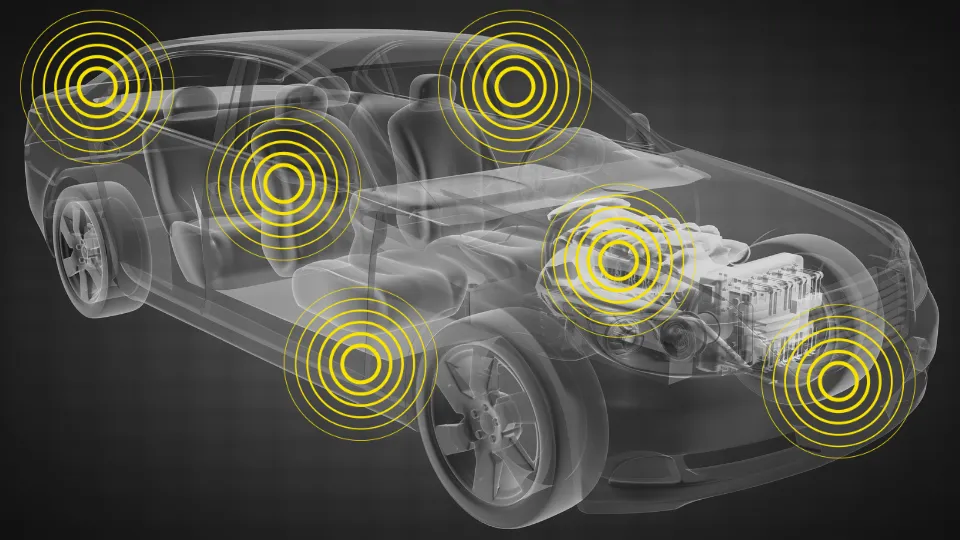 One of the most common applications for custom die-cut parts is in the manufacture of acoustic insulation materials designed to dampen sound and vibration throughout a vehicle. By using custom die-cutting, we can convert these materials into your exact specifications, ensuring that they fit seamlessly within the various components of the vehicle. This leads to a reduction in noise and vibration levels, resulting in a quieter and more comfortable ride for drivers and passengers.
Several areas for custom die-cut components that target automotive BSR include:
Felt strips for interior trim pieces
Foam pads for dashboards and consoles
Sound-deadening for speaker enclosures
Seals and gaskets for doors and windows
Vibration dampeners for engine components
Anti-squeak strips for door and window frames
Acoustic insulation pieces for doors and floors
Adhesive-backed foam tape for securing loose parts
Rubber bumpers for preventing rattles in moving parts
JBC Technologies customers benefit from our years of experience in creating custom precision die-cut parts that meet the exacting tolerances of the automotive industry.
Here are just a few of the specialty materials we die cut that can help you reduce that annoying buzz, squeak and rattle
Your Partner.
For Die-Cut Solutions to Buzz, Squeak, and Rattle
Whether your noise solution happens to be an adhesive-backed open or closed cell foam gasket, a custom microcellular polyurethane seal or cushion,  a precision die cut acrylic foam tape, or something else entirely, you can count on JBC Technologies for high quality fabrication of cost effective noise and vibration reduction solutions.
 Contact us today to learn more about our custom die-cut solutions for automotive BSR.
Submit Your Project