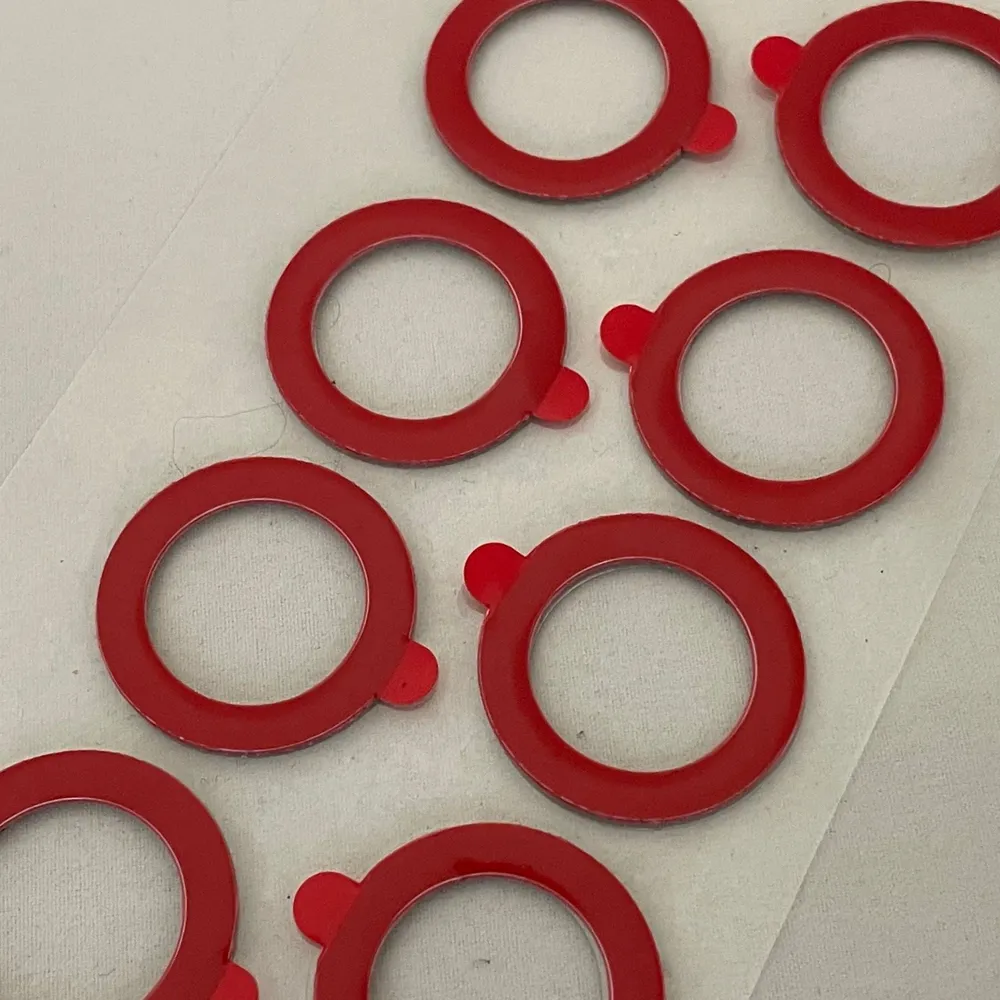 Pressure-Sensitive Adhesives for Custom Die-Cutting
JBC Technologies is a 3M™ Preferred Converter and Avery Dennison ADVantage Converter Network member. This means we have direct access to the industry's experts, making them ad-hoc members of our team and, by extension, our customers' teams.
Pair these world-class partnerships with our three decades of converting experience, over a dozen high-speed, tight-tolerance rotary and platen die-cutting presses, a ridiculously talented team of manufacturing engineers and seasoned technical experts, and the choice is clear.
What is Acrylic Foam Tape?
Acrylic foam tapes (AFTs) are double-sided, closed-cell foam tapes known for their exceptional bond strength, durability, and elasticity. These acrylic adhesives can withstand high-stress loads and maintain bonds. Like the name implies, double-coated tapes consist of a carrier, in this case, foam, with a pressure-sensitive adhesive (PSA) on each side. The difference here lies in the fact that AFTs are a high-performance adhesive, much stronger than the average double-coated tape which means they'll typically last longer when subjected to harsh conditions.
What Makes Acrylic Foam Adhesive Tapes Great for Die-Cutting?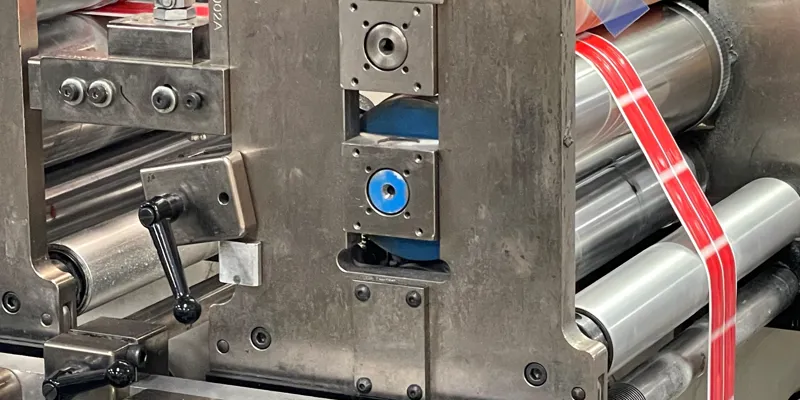 Acrylic foam tapes have a number of inherent physical characteristics that make them ideal for cutting into small parts of various sizes and internal geometries. Here are just a few:
Robust internal construction – The foam carriers used in acrylic foam tapes are, by their very nature, more rigid than their thinner counterparts. This means that the blades used in die-cutting have an easier time cutting through them. This means cleaner edges, tighter tolerances, and finished parts that retain their shapes during shipment.


Less adhesive bleeding – When compared to acrylic tapes with much thinner or no-carrier construction, acrylic foam tapes are less prone to adhesive bleed. Basically, this means that cut-outs and slugs are often easier to remove in-line making for cheaper parts and more efficient assemblies.


Flexible part presentation – Some materials can only be cut so that the finished parts are loosely packed in bags or boxes. Not so with acrylic foam tapes. Parts cut from AFTs can be kiss cut on liners, wrapped into rolls, through-cut, and even designed with pull tabs on the release liner for easier application.
We've worked with hundreds of different flexible engineered materials. We're talking everything from polyester sheeting to open-celled foams and adhesives, so we know a thing or two about what makes for a good die-cutting material.
Applications for Custom Die-Cut Acrylic Foam Adhesive Tapes
Sure, you can get acrylic foam tapes in 4-ft wide rolls that are hundreds of feet long, but that's not why you're here, is it? You probably need hundreds or thousands of smaller parts cut out of the AFT all to very exacting dimensions, maybe even with a few internal cut-outs. That's where die-cutting comes in. Die-cut acrylic foam tapes come in all shapes and sizes and are used in just about every industry you can imagine.  Acrylic foam tapes are ideal for product designers looking to bond substrates while simultaneously eliminating buzz, squeak, and rattle.
PRESSURE-SENSITIVE Acrylic foam tape uses INCLUDE:
Attaching logos, trim, and extrusions
Bonding lenses and touch panels
Affixing architectural signs to frames
Adhering panels to frames
Applying stiffeners to panels
Glass and window mounting
Automotive and appliance nameplate bonding
3M™ Very High Bond (VHB™) Tapes - World-Class AFTs
If you're looking for a double-sided foam acrylic tape that stays where it's stuck for as long as you need it to, creating a near-permanent bond between substrates, few would argue the merits of VHB™ tapes. VHB is a 3M acrylic foam tape that creates a long-lasting bond that builds strength over time. The VHB product line offers several options, including low surface energy (LSE) and high-temperature (GPH) options. With so many to choose from, making sure you select the best 3M VHB tape for your application can be overwhelming. No worries, we've got you covered. Check out our 3M™ VHB™ Product Selection Guide.
Another really cool feature of the 3M™ VHB™ tapes is their high viscoelasticity. That's just a fancy way of saying that their viscoelastic foam core can absorb energy, relax stress, accommodate sheer, tensile, and compression loading and provide a 100% surface bond.
Additional benefits of 3M™ VHB™ tape includes:
Immediate handling strength that builds over time
The ability to withstand high heat, cold, and vibration
Strength & Permanence: can replace screws, rivets, welding and other fastening methods
Multi-functional: Accommodates differential expansion between surfaces, helps distribute loads over the greatest possible area, and enables the joining of dissimilar materials
Watch Our On-Demand Webinar for More Detailed Information on the Features, Benefits, and Use Cases of VHB Acrylic Foam Tape
Avery Dennison - Acrylic Foam Bonding (AFB™) Tapes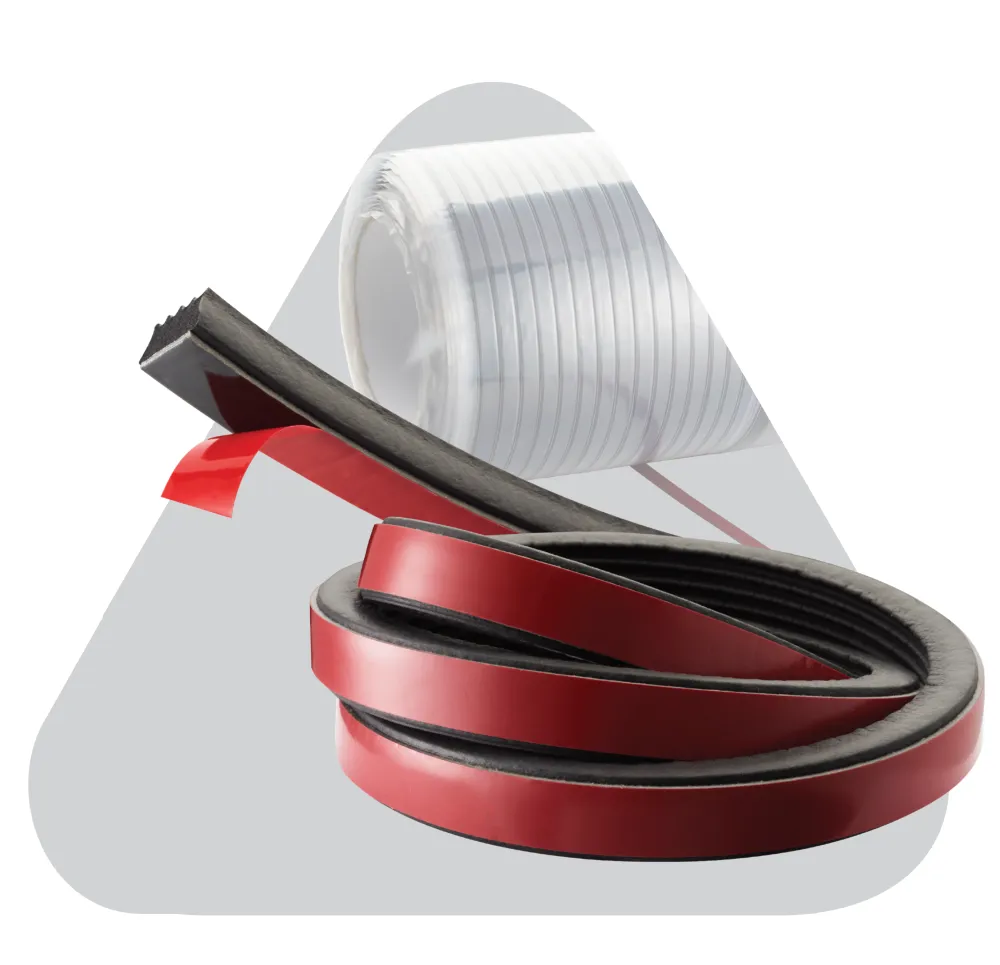 JBC Technologies works with multiple acrylic foam tape manufacturers so that we can provide our customers with options when it comes to materials selection. We are proud to offer the Acrylic Foam Bond (AFB™) line of tapes from our manufacturer partner Avery Dennison Performance Tapes. Avery Dennison's AFB line of tapes is designed for industrial applications that require exceptional bond strength. These tapes offer strong tack and adhesion properties and are designed to adhere to a wide range of substrates. They also feature a rugged closed-cell acrylic foam carrier, and paper and film easy release liners.
Just what makes AFB™ tapes so great? We're glad you asked:
They can help eliminate the need for mechanical fasteners, drilling or grinding, and related cleanup for certain applications
They feature uniform bonding performance for excellent adherence across the entire bonding plane
They have very good resistance to UV, moisture, and high-temperature conditions
If you'd like even more details on the AFB line of acrylic foam tapes, you can view the AFB Portfolio Brochure here.
JBC Technologies - Adding Value to Acrylic Foam Tapes with Custom Converting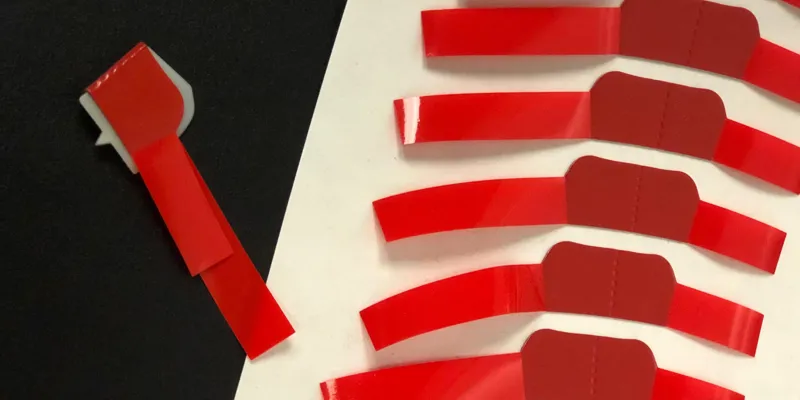 Chances are, you're not looking to buy a dozen 60" wide x 300-feet rolls of tape, but that's exactly how some AFT manufactures sell them. That makes sense, though, they're in the business of selling tape, after all. But what about making small, intricately designed parts cut from acrylic foam tape for a specific assembly application like an automotive rear-view mirror or high-end range? That's where JBC comes in.
At JBC, we're experts at creating custom products out of flexible, engineered materials like acrylic foam tape. We use techniques like high-speed precision slitting and rotary and flat-bed die-cutting to transform the tape into the exact size and shape our customers need for their applications.
But at JBC, our service extends well beyond the cut. We offer guidance on optimal part presentation – kiss-cut on rolls, pull-tab release liners, through-cut and bulk-packed – as well as early engagement and product consulting in the design stage, to custom-designed automated assembly solutions.

Contact JBC
For Precision Die-Cut
Acrylic Foam Tapes
JBC Technologies has over 30 years of flexible materials converting experience, a state-of-the-art, high-speed, precision manufacturing facility and world-class industry partners like 3M and Avery Dennison. Your business needs skillfully crafted acrylic foam tape parts delivered on-time and on-budget. We've got the machines, the know-how and the passion to help make your next acrylic foam tape project a massive success. Let's get started.
Contact JBC Technologies Today!
Acrylic Foam Tape Resources and Related Reading