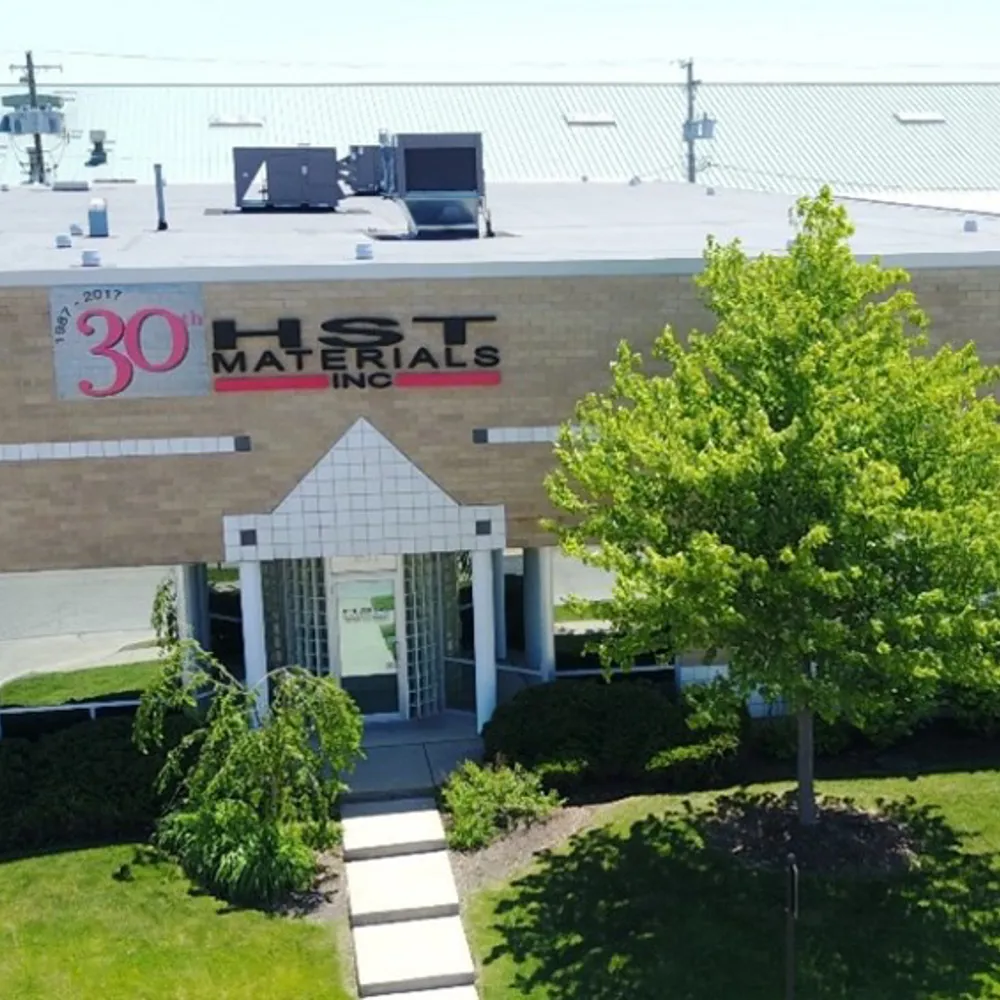 Elk Grove, IL
JBC - Chicago
Formerly HST Materials, Inc.
JBC-Chicago – formerly HST Materials – is an ISO 9001:2015 certified material converter and precision die-cutting specialist with over 35 years in business. JBC-Chicago manufactures high-quality custom die-cut parts from a wide variety of thin, flexible materials for hundreds of customers and industry applications that range from automotive interiors and lighting to food service and consumer electronics.
JBC-Chicago offers various converting options, as well as a selection of value-added services that include custom packaging, bar-coding, and kitting. So whether you're looking for rapid-turnaround prototypes, precision mass production of single or multi-layer die-cut parts, or tight-tolerance slit rolls of adhesive-backed foam, JBC-Chicago has you covered.
As part of the JBC Technologies network, we have the support and backing of an organization with manufacturing and inventory facilities in four states. 
As part of the JBC Technologies group, we specialize in converting flexible materials and the precision die-cutting of custom components from engineered materials like silicone sponge and PORON® urethane.
Our customers represent manufacturers all over the world, and the impact of what we do extends far beyond die-cut parts.
JBC-Chicago not only delivers high-quality, custom die-cut solutions, but we also offer supply chain and engineering innovations, manufacturing excellence, and solid industry partnerships to help our customers succeed.
Leading Manufacturers
Look to JBC-Chicago for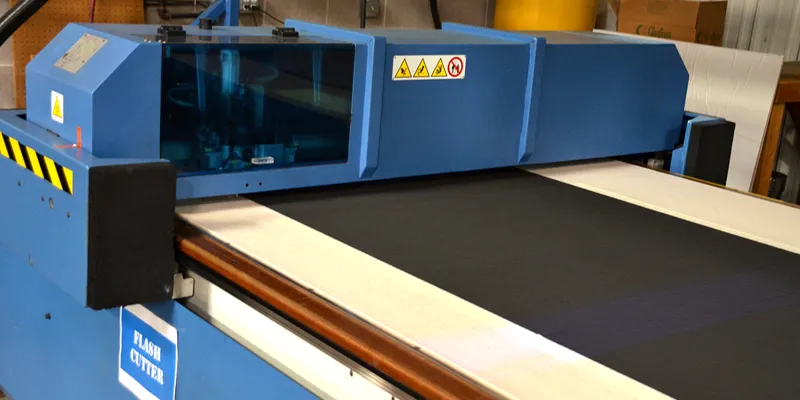 Quick-Turnaround
Prototyping
Rapid Response
Using our Atom Flashcut dieless knife-cutting table and customer-supplied 2D CAD files, we can cut even relatively complex parts – with dimensions up to 4.8ft x 9.8ft (1.5m x 3m) - from a wide variety of thin, flexible materials.
We can often provide same-day turnaround on plastic films and adhesive tape parts.
Multi-Depth cutting of foams up to 5" (12.7-cm) thick
Routing
Kiss-cutting/Creasing
Punching
Drag KnifeMarking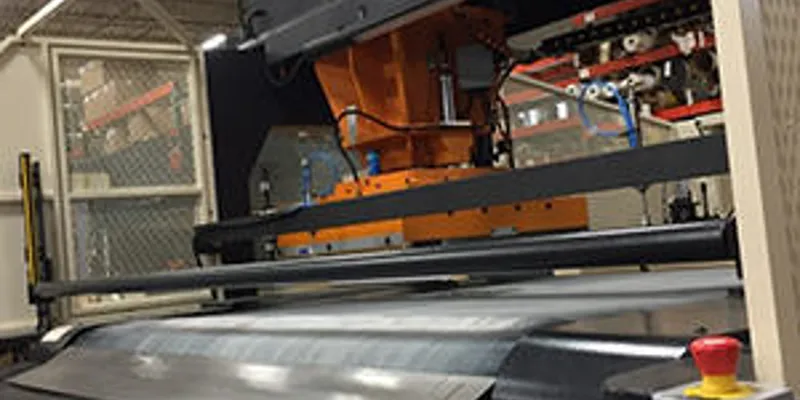 High-Speed Rotary
Precision Die-Cutting
Flatbed/Platen
Our diverse selection of die-cutting presses lets us offer our customers die-cut parts made from one of the industry's largest selections of non-metallic, flexible materials.
We can typically make your custom die-cut parts directly from your CAD files or part prints.
Servo-driven CNC stamping
State-of-the-art high-speed rotary die-cutting
Wide-web die-cutting of large-format parts
Traveling head die-cutting
Dieless cutting and rapid prototyping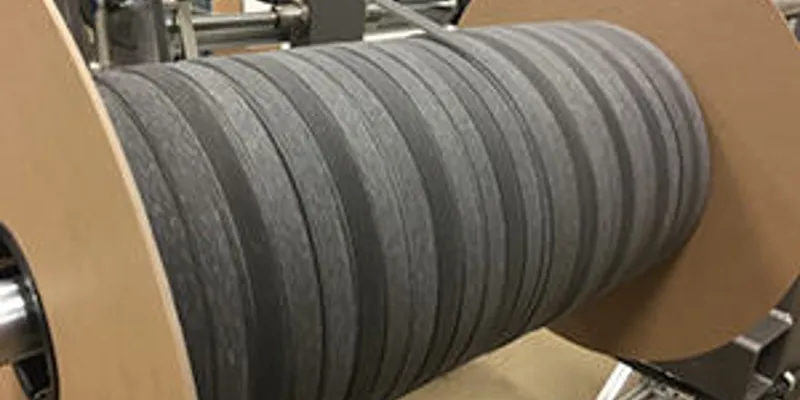 Specialty Converting
Spooling, Slitting & Laminating
Thin, Flexible Materials
JBC-Chicago offers in- and offline lamination, slitting, and spooling of a wide selection of thin, flexible materials, including foam rubber and double-sided, single-sided & transfer adhesive tapes.
We can combine multiple rolls into single long-length spools to help reduce machine stoppage and increase efficiency and laminate adhesive tape to most common materials.
Slit to widths from 0.079in – 60in (2mm to 1,524mm)
FEBA, Rewind Slitting, and rotary gang knife slitting
Traverse-level wound spools of foam tape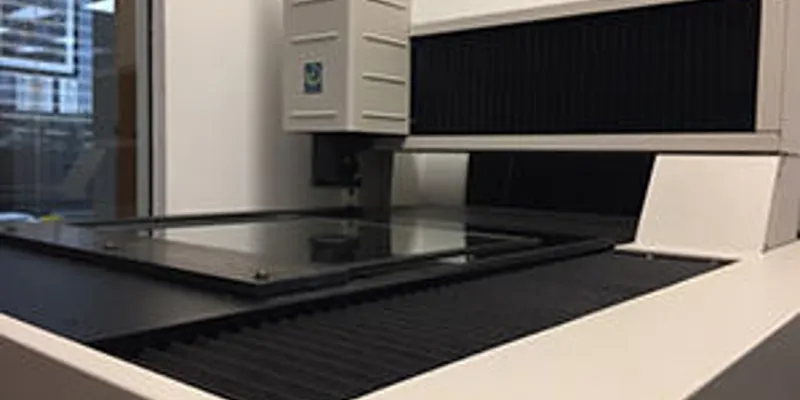 Performance
Material Testing Services
Inspection
Making quality parts doesn't stop at the die-cutting press. We use the latest automated inspection and performance testing equipment to perform mission-critical measurement and quality functions like
First-article Inspection • pK Studies • Gage Repeatability and Reproducibility (GR&R)
90° and 180° peel adhesion tests
Multiple substrate options
Precision-controlled laboratory-grade ovens
Adhesive force peel tester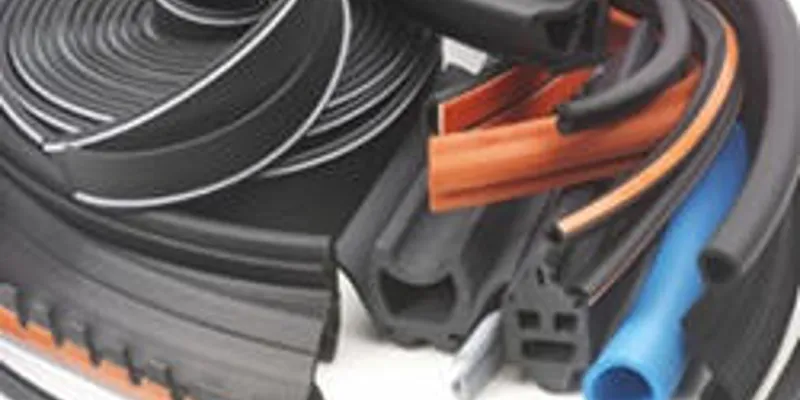 We provide the highest quality extruded rubber profiles in sponge and dense rubber compounds through our partners Cooper Standard (formerly Lauren Manufacturing) and Clean Seal.
We can supply your extruded profile vulcanized, laminated with pressure-sensitive adhesive tape, die-cut, or fabricated as required for your exact application.
Compliance:
ISO 14001
ISO 9001
TS 16949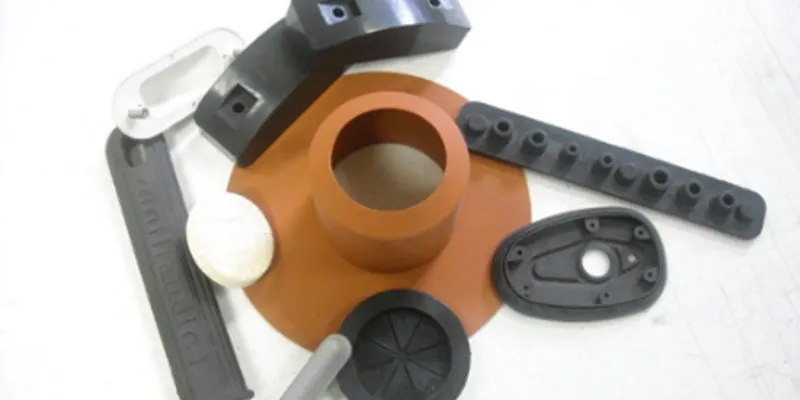 Custom Molded
Rubber Plastic Components
Custom molded rubber and plastic parts are produced in China with exceptional quality and competitive pricing. Silicone, EPDM, Neoprene, ECO, NBR, Buna, and Viton are available in a full range of typical durometers.
Single cavity prototype and multi-cavity production tooling will be produced to your CAD file. Samples will be provided along with first article inspection reports.
Equipment:
Compression Equipment
Transfer & Injection Molding Equipment
Compliance:
ISO 14001
ISO 9001 with Design
TS 16949
Thin, Flexible
Performance Materials
for Die-Cutting
We can convert a large selection of thin, flexible materials into custom die-cut components for just about any application. Among the materials we can convert are cellular foam, dense rubber, pressure-sensitive adhesive tapes, plastics, and other gasketing materials.
We also distribute molded and extruded rubber products, EMI RFI shielding, heat shrink tubing, fiberglass, and expandable sleeving, and we offer a variety of in-stock and special-order items available for sale. Here are some of the types of performance materials we use for custom die-cutting and precision converting. DOn't see a material you're interested in? Let us know.
Custom Converting
JBC-Chicago: Performance Die-Cut Solutions
Precision Die-Cutting
JBC-Chicago is a die-cutter and fabricator of silicone sponge and dense rubber, plastics, films, and 3M™ tapes. We produce gaskets, seals, and molded rubber parts, and many custom-designed elastomer and tape solutions for the OEM market.  Quick samples, prototyping, competitive pricing, and speed to market.
Submit Your Project