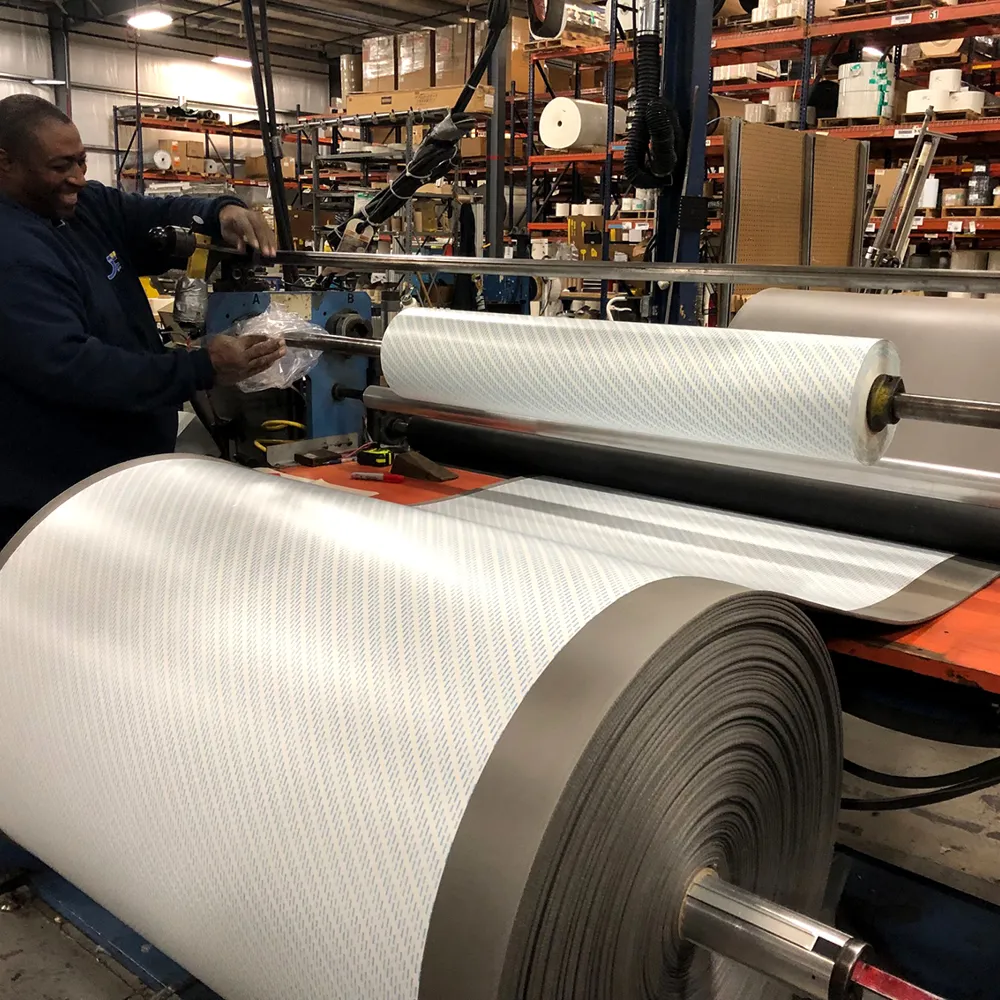 Flexible Materials
Converting
It takes more than state-of-the-art die cutting equipment to be a world-class manufacturer of die cut parts. It takes an exceptional team of thinkers and doers that are dedicated to engineering innovation, supply chain optimization, and manufacturing excellence. This means offering more than just die cutting.
Because the process of die cutting is actually the final step used to convert a material into a finished functional part, the best converters, like JBC, make a commitment to bringing the ancillary functions in house, shortening the supply chain, and improving cost effectiveness.
Materials Converting
Capabilities
We've invested in the technology, equipment, and experts that it takes to manage the flexible materials converting process from beginning to end.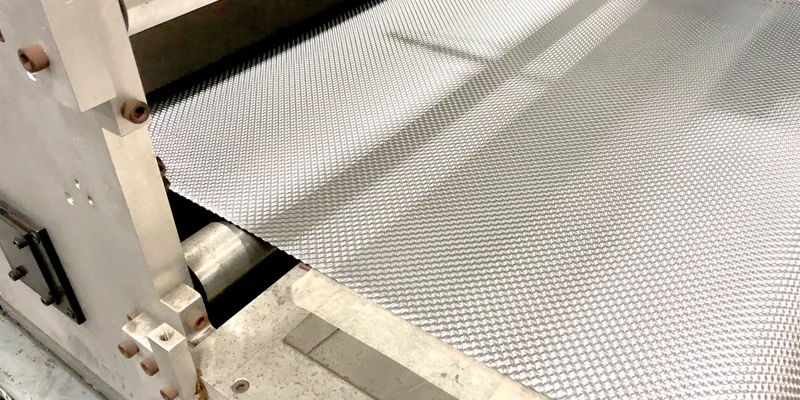 Need to improve the acoustical performance of your die cut foil part? Or improve the formability of your automotive heat shield? JBC has extensive foil, film, and paper embossing capabilities – up to 60" wide.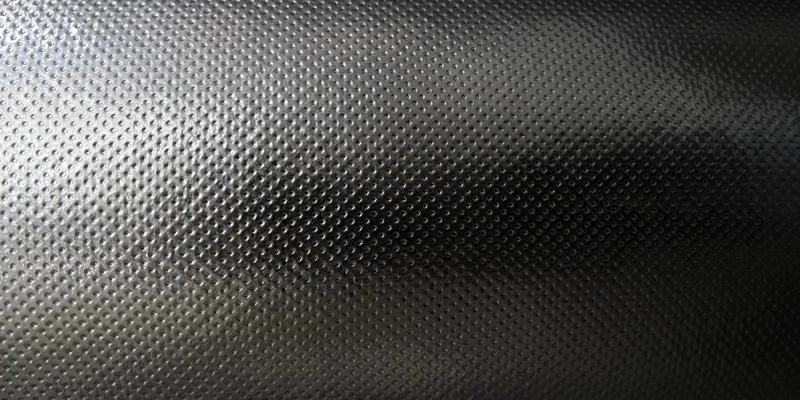 Acoustical Performance
Microperforating
Often used in conjunction with our wide-web embossing services for the automotive heat shield market, microperforation improves acoustical performance by absorbing noise across a specific frequency range.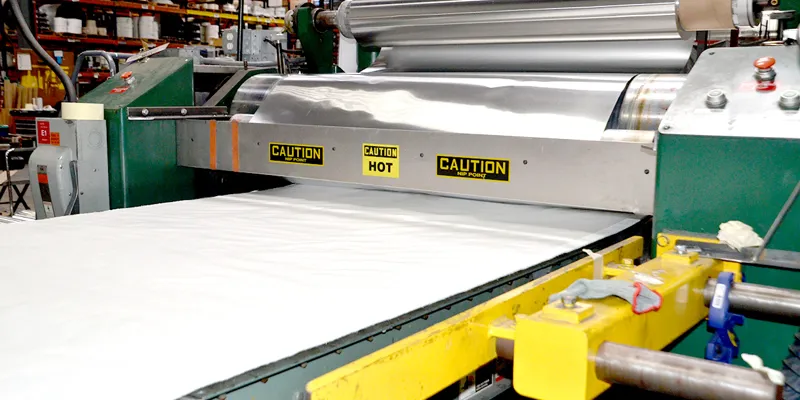 Hot Roll & Cold Pressure
Laminating
Need a foil-faced insulation for your die cut part? Or a peel-and-stick backing on your foam gaskets? With both hot roll and cold pressure laminating, combined with surface treating to help improve bonding of low surface energy materials, JBC has you covered.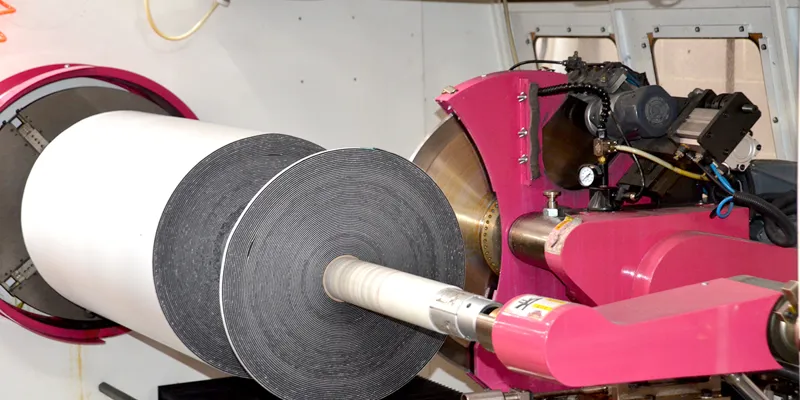 From single knife slitting to rotary slitting, roll slitting, and more, JBC has extensive slitting capabilities and the ability to hold very tight tolerances.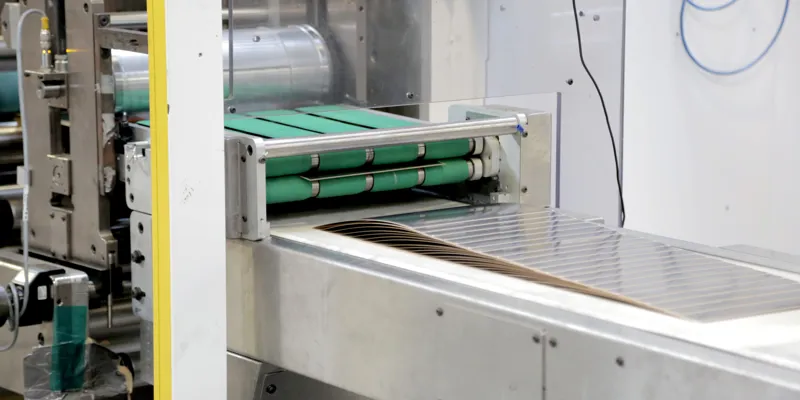 JBC can sheet materials in sizes ranging from as small as a few millimeters up to many feet in length.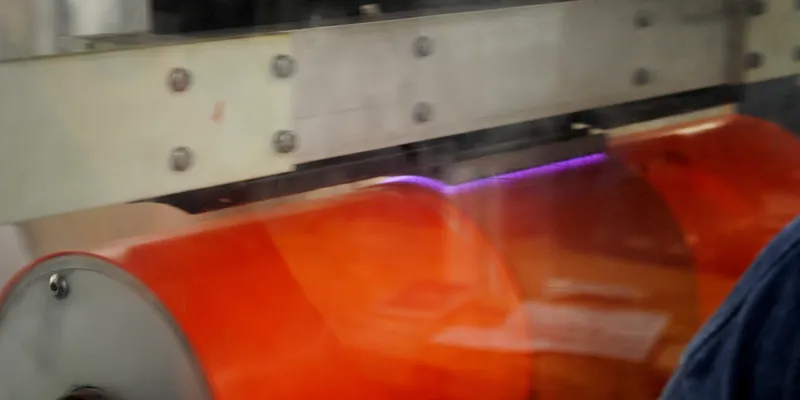 Some materials bond well together with standard laminating processes, others need a little extra help – which is why JBC has invested in surface treating technology. JBC can plasma or corona surface treat low surface energy materials to improve bonding properties.
JBC: The Only Flexible Materials
Converting Partner You Need
When you partner with JBC, you don't just get an average die cutter – you get a vertically integrated flexible materials converter that can help you take your project from concept to completion and beyond. With so many different manufacturing capabilities, each step assists the next, providing a level of control from raw material to finished product that is only achievable when one company controls the entire process. In short, one supplier equals more control and less risk for you – and that's just one way JBC makes doing business easy for our customers. 
Submit Your Project Today