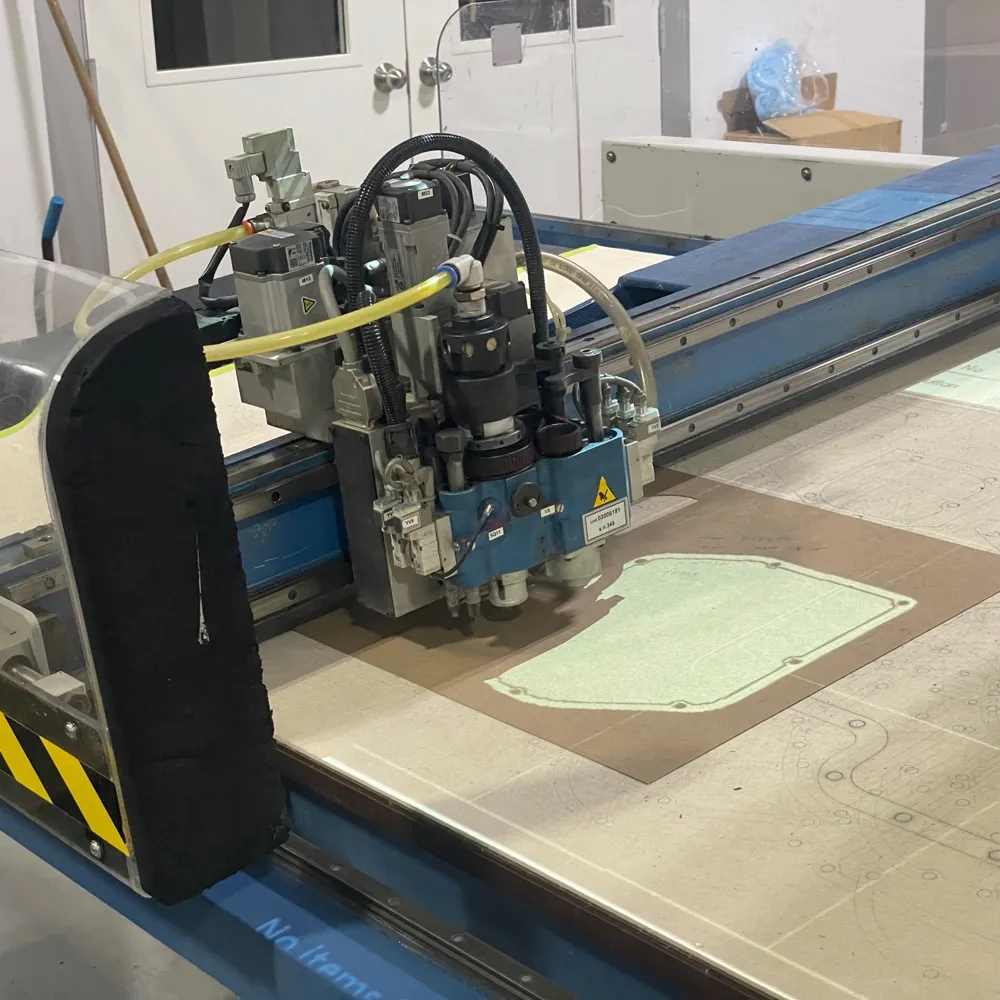 When complex shapes, thick materials, large parts, shorter runs, and quick turnarounds are needed, digital cutting can be a good fit.
What is Digital Cutting?
Digital cutting, also referred to as dieless cutting, converts material without using dies. Instead, lasers, knife blades, and routers are used make precision cuts. Since there is no need for tooling, digital cutting is the ideal choice for rapid prototyping. With a complete range of digital cutting equipment, JBC matches your application to the best cutting method for your part specifications, production timeline, and cost parameters delivering unmatched quality and value.
Digital Die-Cutting
Capabilities
JBC Technologies combines innovative technology with decades of experience to provide digital cutting services that fabricate precise parts in virtually any shape and material you can envision.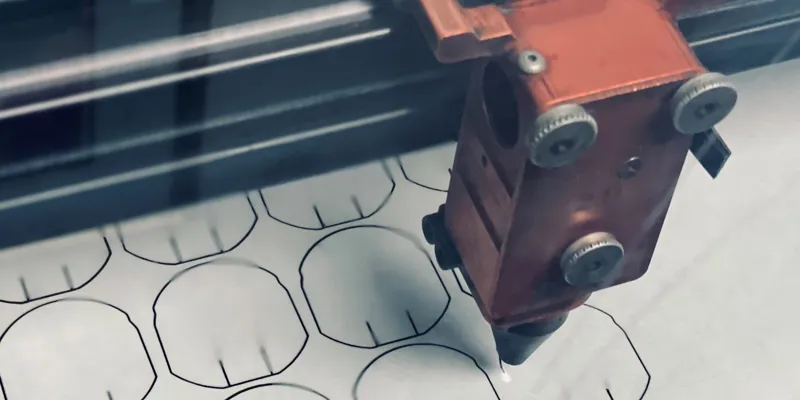 Have intricate, complicated parts to cut? Laser cutting is an excellent choice to achieve precise cuts for challenging patterns. Near limitless material options and quick kiss cut ability make this a flexible cutting solution.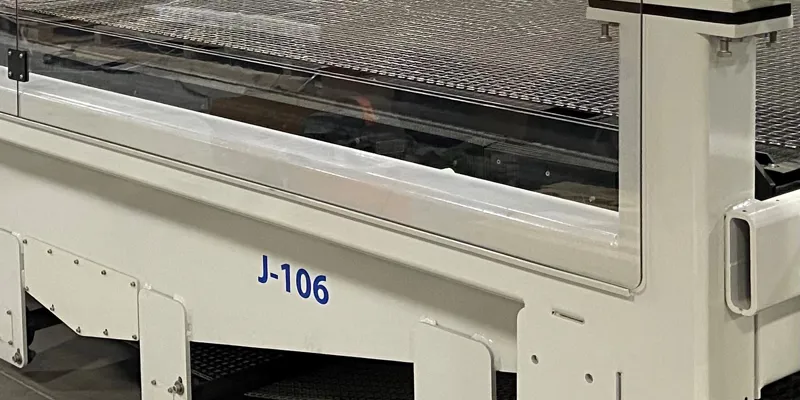 Waterjet Cutting
A waterjet is an industrial cutting machine used to make flat-cut parts out of relatively thin, flexible/semi-rigid materials using a nozzle to focus high-pressure water through a very small hole and into a high-pressure stream or jet. JBC's versatile waterjet can cut through nearly any soft/semi-rigid material.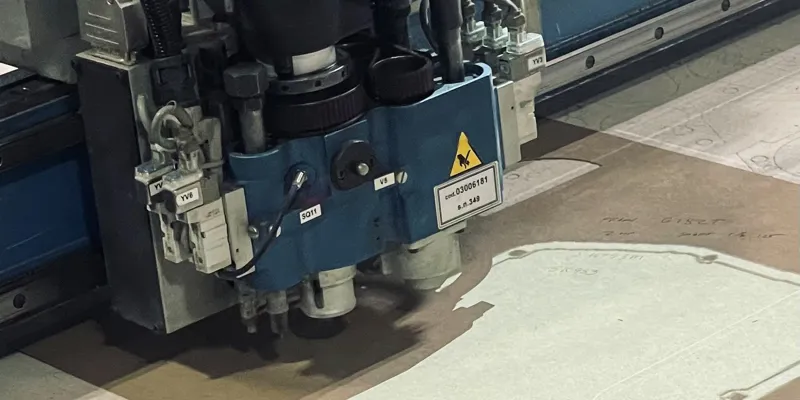 Reciprocating Knife
Flash Cutting
Quick, rapid, fast, no matter how you say it, flash cutting is the right solution when speed is a priority. Without sacrificing quality, flash cutting optimizes material use, provides extremely smooth edges, and tight tolerances.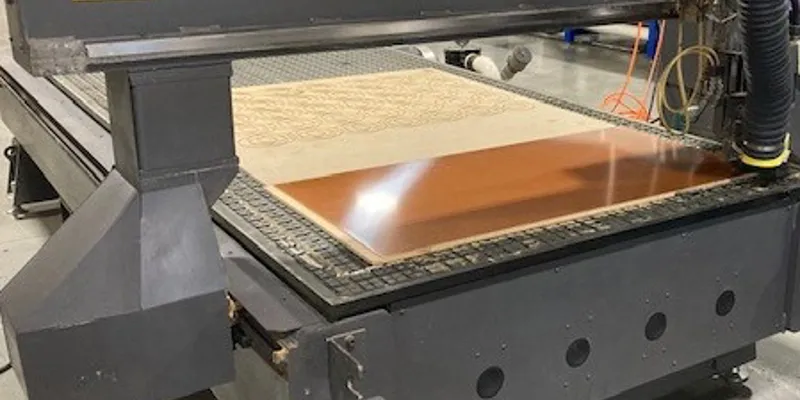 Precisely cut a variety of dense, highly rigid materials that meet very high tolerances with the Multicam CNC router. This versatile machine minimizes material waste and produces exceptional edge quality.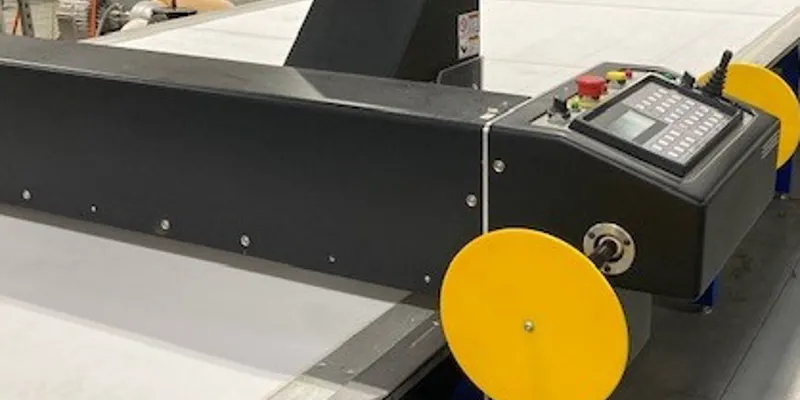 Eastman Static Table
Cutting System
Need to cut large format parts? This dieless cutting table is ideal for cutting larger parts with simple geometry across a wide range of materials. It easily handles material up to 72" in width, and unlimited length sheets or rolls.
Fast, Accurate, Cost-Effective
Digital Cutting Services
Digital die-cutting is an engineer's best friend. It's fast, accurate, and lets you test multiple materials for the same part without investing in tooling. Whether you need rapid prototyping or a shorter run with minimal lead time, you can count on JBC and our digital die-cutting machines for precise, high-quality, and value-driven solutions.
Submit Your Project Today