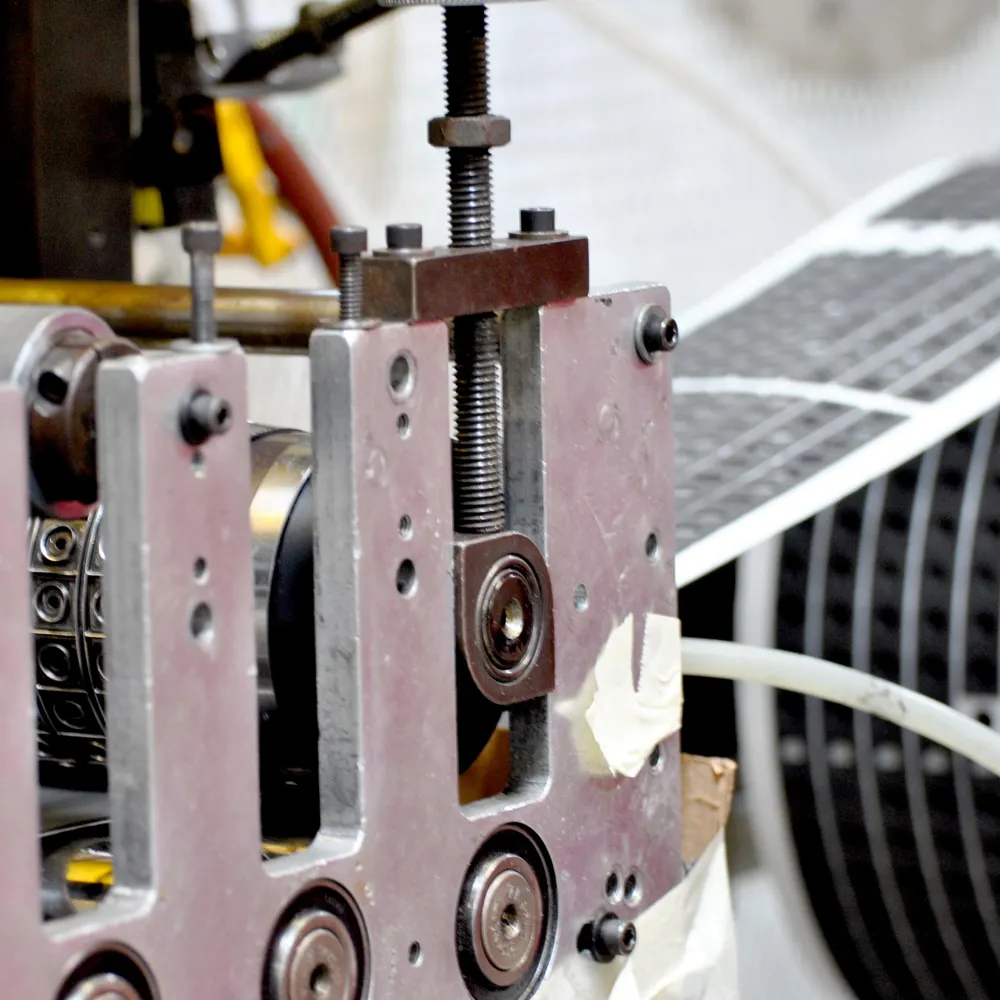 Manufacturing
Excellence
for Die Cutting and Flexible Material Converting
JBC Technologies offers next-level die-cutting services that focus on finding the best solution for your gaskets, seals, heat shields, and other die cut parts. There are a million different ways to provide die cut parts – our job is to identify the best, most cost-effective one for your applications.
One way we achieve that goal is through a focus on the continuous improvement of our manufacturing process. Through these efforts, we have the workplace standards and capabilities in place to deliver custom solutions that help reduce waste, improve throughput, and save money for our customers.
Driving Manufacturing Excellence Through Vertical Integration
With a culture of innovation in place, our goal is to continuously improve our manufacturing process to provide the best value possible for our customers. We've invested in state-of-the-art equipment to create a vertically-integrated business model that allows us to handle multiple capabilities in house, with processes that include Corona treating, lamination, slitting, cutting, and automated assembly.
Our vertical integration allows you to work with a single supplier that can produce everything from prototypes to large volume runs. Since we can transform materials from mill rolls to finished parts onsite, we can help you keep costs down and eliminate supply chain risks.
"Employees make a company and that is why JBC is a great company to work with. Very responsive and willing to help out in any way possible. JBC is always a company we can count on."
CIF Management
System
A Framework for Success
At JBC, our manufacturing process is driven by a philosophy that fosters standardization and employee engagement. This helps us deliver problem-solving results in a quick-learning, adaptive culture that seeks added value instead of standard results. To help us maintain and grow this culture, we've put several CIF management systems into place to drive a framework that benefits our customers.
Leaders and managers personally observe employees and work processes to gain knowledge and discover opportunities for continuous improvement.
Continuous Improvement
for Everyone
(VAVE and Cost Out)
Systems designed to engage workers in structured problem solving to improve the standard of their work.
(RCCP, SIOP, and Training Plan)
Organizational structures and people systems that support a culture where people stop and fix problems when they see them.
A strict adherence to the standard method systemically checking for conformance and engaging everyday workers.
(Tiered Meetings and Metrics)
A layered management review structure that facilitates immediate elevation of problems and ensures the means to address them with urgency.
A standard that documents and follows best-known methods to ensure consistency and capture organizational learning.
(5S, VSM, and SPC)
Set work and tools that make abnormal conditions visible and help stimulate action to keep processes in control.
A standard that establishes a consistent leader process focus which creates a cadence and provides teachable point of view.
JBC: Built for Innovative
Die Cutting Services
At JBC, continuous improvement is critical for success. With our vertical integration, Fortune 100-level quality systems and process, and ISO 9001:2015 certification, we can ensure manufacturing excellence for all your precision die cutting and materials conversion needs. Submit your project today to have us manufacture your parts.
Submit Your Project