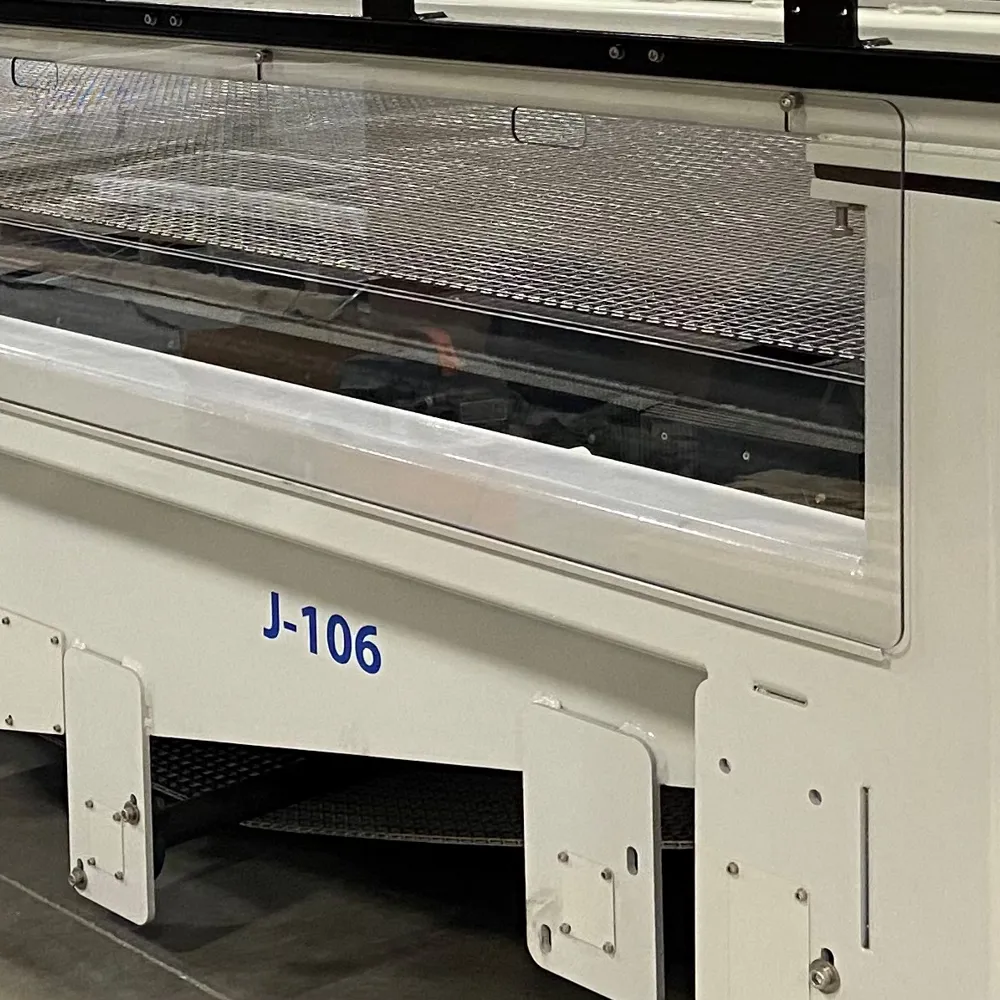 Waterjet Cutting Services
Come to JBC Technologies for the flexibility and speed of precision waterjet cutting. Our state-of-the-art, computer-controlled WARDJet J-106 water-only waterjet means that our customers now have more custom converting options than ever. 
Waterjet cutting complements our existing dieless and digital cutting capabilities — laser and flash cutter, multi-cam CNC router, Eastman static table cutting system — by adding even more breadth to our custom cutting and rapid turnaround manufacturing methods.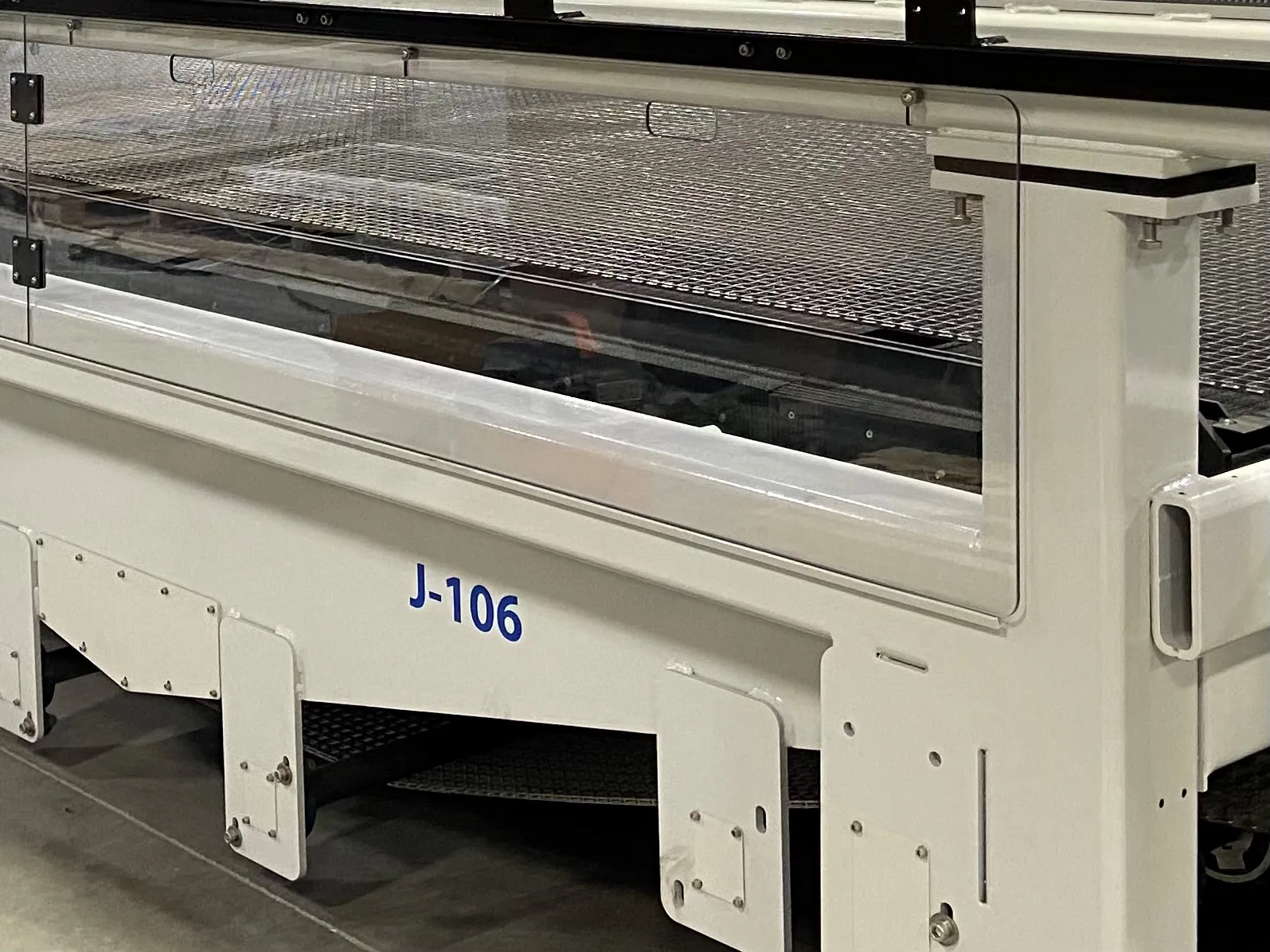 What is waterjet cutting?
Waterjet or water jet cutting, is a manufacturing process that's best described as a controlled, accelerated erosion process. A waterjet is an industrial cutting machine used to make flat-cut parts out of relatively thin, flexible/semi-rigid materials using a nozzle to focus high-pressure water through a very small hole and into a high-pressure stream or jet. 
Unlike more traditional die cutting methods, a waterjet has no spinning metal rotors or die blades so a waterjet won't change the physical structure of the material being cut. A waterjet can make parts with fine details and complicated shapes and unlike laser and plasma, waterjet cutting doesn't produce any harmful waste or byproducts like noxious fumes or gases that could harm operators or the environment. 
Waterjet Cutting Features and Benefits
Produces part kits by nesting/grouping different parts together

 

Cuts multiple plies for increased throughput and production rates

Handles materials too thick for traditional die cutting

 
Cuts virtually any type of material including thick foam and silicone rubber, leather, paper, glass, plastics, wood, insulation, pressure sensitive adhesive tapes, and composites 
No expensive cutting dies to buy/maintain/replace 
Waterjet Cutting at JBC Technologies
Waterjet cutting is one of the most versatile and flexible cutting processes available at JBC Technologies. 
We utilize a model J-106, a high-speed, water-only waterjet system designed for high-volume part production to make your custom parts with speed, precision, and accuracy. 
Specifications

 
Cutting Area: 10 ft x 6 ft (3.048 m x 1.83 m)

 

Max Material Thickness: 10 in (25.4 cm)

 

Number of Z Carriages: 4

 

Linear Positional Accuracy: ± 0.010 in (± 0.25 mm) 

Repeatability: ± 0.005 in (± 0.01 mm) 
Precision Converting
Waterjet Cutting
Production Capabilities
If your custom parts need more than regular die cutting can offer, look to JBC Technologies waterjet for the answer. A digital design file and a few basic project details are all we need to get started on a quote for you today. 
Contact Us Today