By Matt Weiss on
5/16/2019
Eliminating NVH When Lightweighting is a Priority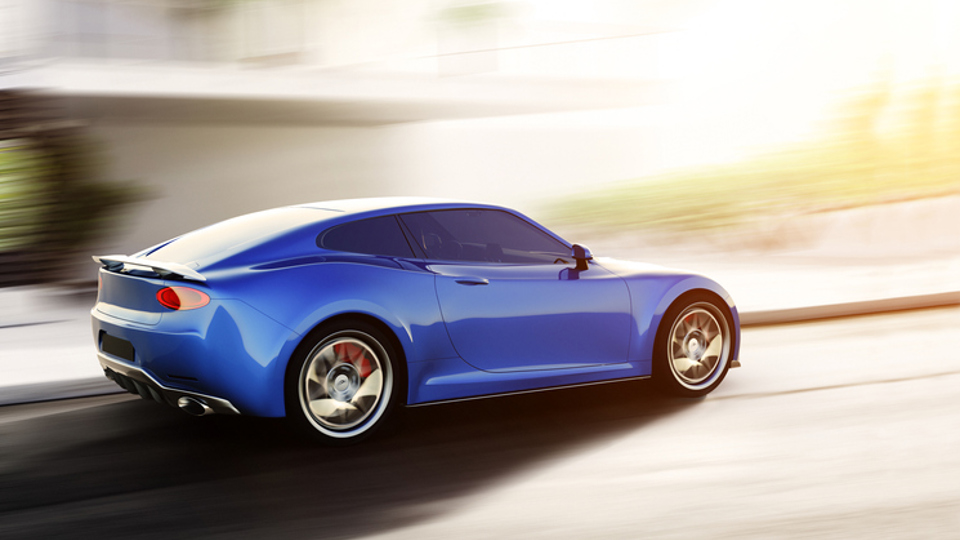 Today, consumers are more demanding than ever before. They want things faster, smaller, quieter… and lighter. This post highlights some materials that will help design engineers achieve the second half of that equation -- quieter, lighter products that minimize noise, vibration, and harshness (NVH) and meet today's lightweighting standards.
NVH and Lightweighting
Die cut foams, sponge rubber, gasket materials, and acoustical insulation can help to reduce unwanted noise vibration, and harshness (NVH.) But not every material is right for every application.
As we discussed previously, dense, closed cell and microcellular foams are ideal for reducing structure-born vibrations and noise in heavier objects because they absorb rather than transfer vibrations. When weight is an issue, open cell foams, low density closed cell foams,  and light, loose fill materials are a far better choice for dissipating sound without adding mass.
Open Cell Foams
Lightweight foam materials include cost-effective open cell polyether and polyester foams, polyurethane or reticulated foams, neoprene or natural rubbers, and more.
Polyether (Ether) open cell foams

are typically more cost effective, softer, more resistant to moisture than polyester based foams and offer ideal cushioning and sound dampening capabilities. If a part or product will be exposed to wet conditions or environments, polyethers are an ideal choice.

Polyester (Ester) open cell foams

are generally stronger than polyether foams, are more rigid and demonstrate higher tensile strength. They are compatible with fire-retardants and other functional additives and are more resistant to corrosive gasses and chemicals than polyether foams. Polyester foams are typically more expensive than polyether materials, however, and susceptible to deterioration in damp conditions.
Examples of Polyester and polyether die-cut foams include materials made by WM T Burnett, The Woodbridge Group, and Future Foam.
Low Density Closed Cell Foams
Low density, closed cell materials such as PVC or cross-linked polyolefin  solve vibrational sound issues in lightweight objects with irregular surfaces. A good example is  Volara -XLPE®, a closed-celled, irradiation cross-linked polyolefin foam, ideal for protecting class "A" surfaces. It is a versatile, dependable soft to semi-rigid foam that is resistant to most chemicals and offers low water absorption and vapor transmission. It provides dimensional stability, is shatter proof and tear/puncture resistant, and provides superior impact, shock and vibration absorption.
Synthetic Blankets
Synthetic blankets are lightweight, compressible, and extremely effective in reducing noise, vibration, and harshness in home appliances, automotive interiors, and HVAC applications. Examples include:
Autozorb

— a lightweight, high loft, high performance synthetic fibrous insulation blanket designed to provide excellent acoustical and thermal protection. It is comprised of 100% polypropylene microfibers with a spunbond scrim surface for added strength and fiber protection.

3M™ Thinsulate™

— a weight-saving alternative to cotton shoddy. Consisting of mold, mildew and moisture resistant polypropylene microfibers and polyester stable fibers, the non-woven material offers excellent acoustic absorption and up to 50% weight reduction over traditional insulation.
Fiberglass and Foil-faced Composites
Fiberglass and foil-faced composites can absorb and block unwanted noise, decoupling the barrier from the noise source. They are ideal for both acoustic and thermal control within vents, HVAC systems, fuel tanks, engines, interior cabins, and more. Examples include:
JBC's

TABshield

— a lightweight alternative to a traditional metal heat shield. TABshield is is easy-to-install, conformable to most shapes, and an ideal solution for a variety of targeted noise and heat suppression applications.

Fiberglass insulation

resists the flow of heat and cold and helps to maintain desired interior temperature levels. Made of fine glass fibers, fiberglass insulation is a lower cost fire and damp resistant product that can be be effectively used for sound proofing. The same properties that protect against temperature fluctuations allow the reduction of noise and vibration.
Noise, vibration and harshness affects products across industries and can negatively impact consumer satisfaction.  At JBC, we like to say that we make products to improve people's lives without them knowing it. While our die cut gaskets, seals, heat shields, tapes, and other parts may rarely be seen by the end user, our products ensure consumers experience quieter, safer, more comfortable, more efficient products.
From material selection, to design, production, testing, and supply chain management, JBC offers a variety of flexible materials converting and precision die cut solutions to address noise control issues. Contact us today to learn more.