By JBC Technologies on
3/9/2022
JBC Expands Converting Capabilities with New DCS Precision Rotary Die-Cutting Press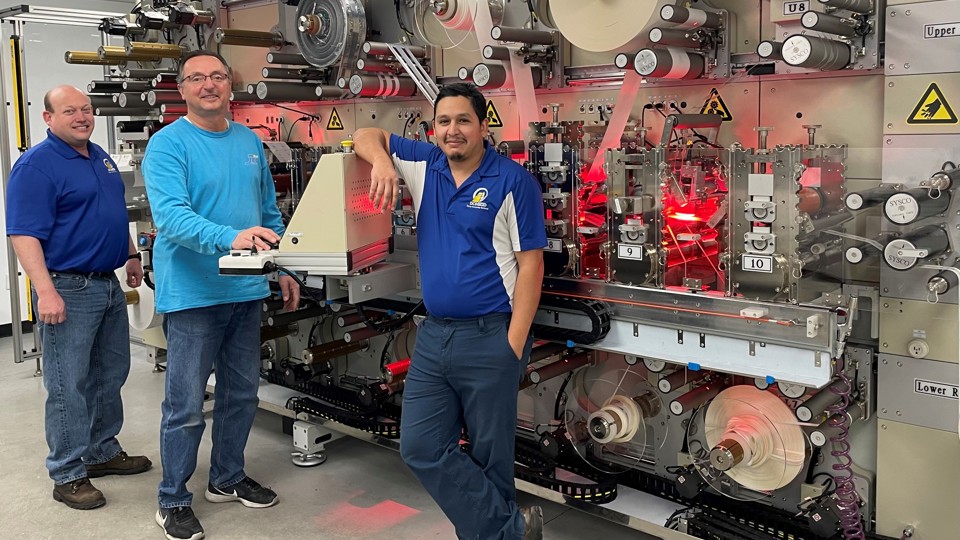 Manufacturing Excellence, one of the three pillars behind the JBC Advantage, is our commitment to the continuous improvement of our manufacturing process and equipment. Our goal is to help solve problems through innovative solutions while providing the best possible value for our customers. Today, we are excited to announce a new addition to that pillar—a 10-station Dorey Converting Systems (DCS) rotary die-cutting press. The "DCS" as we lovingly refer to it as, was recently installed in what will soon become an ISO Certified Class 8 clean room designed to meet the stringent quality standards required for many electronics, automotive, and medical customers.
But what does that mean to you? It means that in addition to the high-quality die-cut automotive and medical tapes, seals, gaskets, heat shields and other converted solutions you have been accustomed to receiving from JBC, you can now count on JBC Technologies for the next level of precision die-cut parts produced using superior technology. In other words, if you need a die-cut part that involves an intricate design, extremely tight tolerances, island placement, and/or  multiple layers, produced JBC is ready to help.
Here are three reasons why we're excited about  our new DCS 10-Station Precision Rotary Die-Cutting Press:
1 - Highly Accurate, Complex Multi-Layer Parts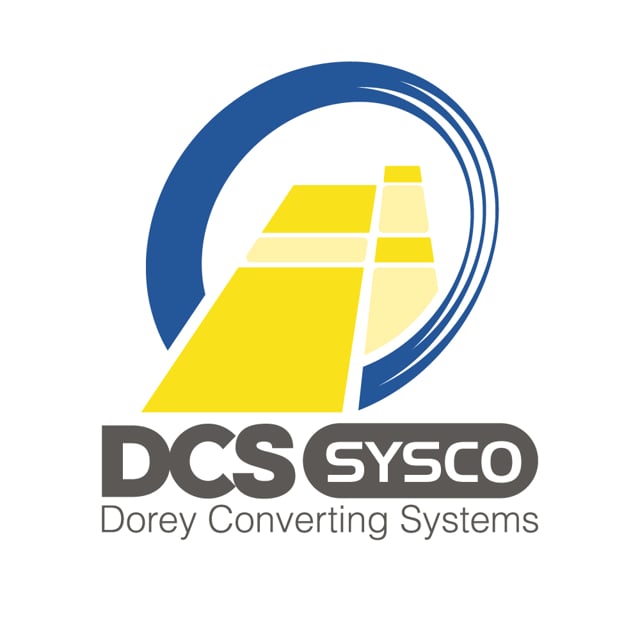 JBC has been making complex multi-layer die-cut parts for years. But this new press takes the realm of what's possible to another level. The ten-station DCS rotary die-cutting system uses state-of-the-art technology designed for precise high-volume, high-speed output.
"This new rotary press offers the best capabilities available in the marketplace for complex die-cut parts. It allows us to laminate various materials together, die cut complex shapes with very tight tolerances, and perform functions like island placement all in-line, said CEO, Todd Wright. "
2 - Six-Camera Closed Loop Vision System
The press features a six-camera closed loop vision system that can be used to monitor high-speed production to ensure that each part is made to print spec and meets desired tolerances.
3 - Built-in Defect Detection for Gap Free Rolls
Another key component of the new DCS rotary die-cutting press' in-line vision system is the placement of inspection cameras at the end of the production process. This critical quality component will detect a defective part, automatically rejecting and isolating and it before sending it to a separate roll without interruption to the production of the other parts in the sequence. As a result, gaps typically created due to the removal of faulty parts are eliminated.


One Company, Multiple die-Cutting and Converting Solutions
The new DCS press adds to our extensive rotary die-cutting department which features multiple Delta Modtech presses, as well as, 18" and 24"wide web-rotary presses.
In addition to rotary die-cutting services, JBC has over 20 narrow and wide web platen presses that enable us to cut parts up to 72" wide, a waterjet, a laser cutter, and several other dieless cutting machines. We also offer a variety of ancillary converting capabilities including hot roll and cold pressure laminating, slitting, embossing, microperforating, ultrasonic welding, and dot matrix printing.
Let Us Help You Convert Your Design Concepts Into Reality
For over thirty years JBC Technologies has utilized our engineering expertise and breadth of vertically integrated converting capabilities to turn rolls of flexible materials into custom die-cut parts – helping manufacturers turn their design concepts into reality. Our new DCS rotary press enables us to provide another solution for your most complex challenges.
Contact JBC Technologies today to learn how we can help you with your next project.