By Tim Weiss on
11/24/2015
5 Innovative Thermal Interface Material Manufacturers to Watch for in 2016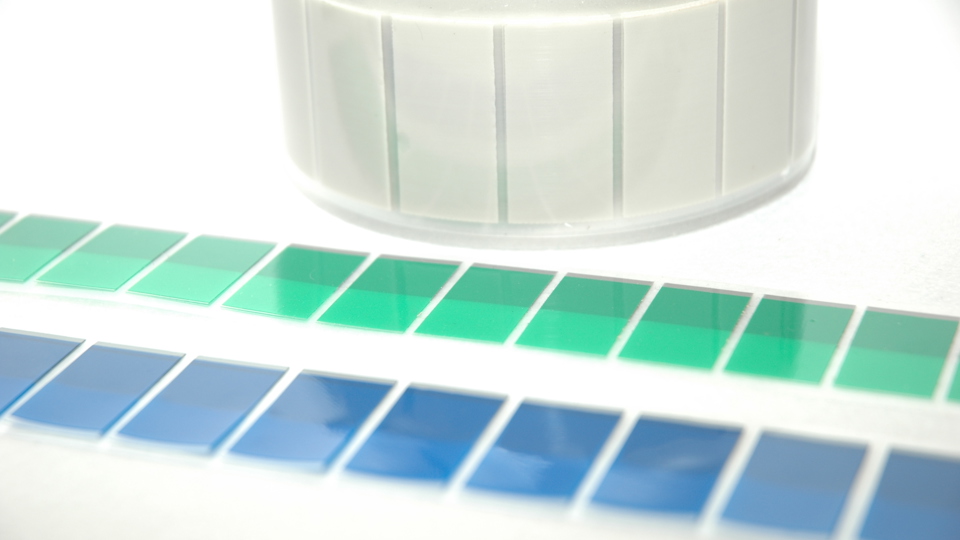 Thermal interface materials (TIMs) play an important role in the electronics manufacturing industry. Electronic components generate heat. Excess heat needs to be discharged or the life of the electronic device could be drastically shortened. Typically, fans and heat sinks (and heat sink fans) are used to dissipate heat in electronic devices, but as electronics mature, so do the materials used to construct them. Some of these thermal interface materials include:
Thermal Tape
Thermal Pads
Phase-Change Materials
Gap-Filler Pads
Heat Spreaders
Many thermal interface materials require precision die cutting. Thermal tape, for example, would be cut using a process called rotary die cutting. A spool of raw material would be fed through a rotary die cutting machine and cut into its unique shape. The rotary die cutting machine would also be able to apply the backing to the thermal tape in a single pass.
Precision die cutting experts are already familiar with the manufacturers listed below. Keep an eye out for the following brands in 2016 as they promise a lot of potential. Their dedication to innovation and extensive range of products are already setting them apart. Work with your precision die cutting expert and perhaps consider what these thermal interface material manufacturers have to offer before the rest.
1. GrafTech
An international company with over 125 years of experience in creating innovative graphite solutions, GrafTech recently became a subsidiary of Brookfield Asset Management Inc. Used for mobile devices, displays, LED lighting and power electronics modules, its thermal management solutions eGRAF (SPREADERSHIELD Heat Spreaders and HITHERM Thermal Interface Materials) are known for their unique flexibility, weight savings and optimal performance. These features alone helped the company win seven R&D 100 Awards within 12 years.
2. Parker Chomerics
Chomerics, a division of Parker Hannifin, is a global supplier of EMI shielding, thermal interface materials, plastics and optical products. Chomerics has been a recognized leader in the EMI field since 1961, but has also developed (and continues to innovate) a line of Thermal Interface Materials which include: gap filler pads, thermal gels, phase-change materials, attachment tapes, compounds, thermal greases, dielectric pads, and heat spreaders. Chomerics products have been designed into thousands of applications across multiple industries.
3. Laird Technologies
A unit of the British electronics and technology company Laird PLC, Laird Technologies offers around two centuries' worth of knowledge on systems, components and solutions that protect electronics and enable connectivity in wireless applications and antenna systems. Laird is responsible for the world's top rated thermally conductive materials, including thermoelectric modules and thermal assemblies for a range of applications. The company is also known for designing and creating advanced phase-change Thermal Interface Materials (TIMs) which grow soft and conform easily to operating temperatures, removing heat dramatically and delivering more reliable operation.
4. 3M
Initially established as a small-scale mining venture back in 1902, 3M has grown into a global powerhouse that offers electronic solutions, chemicals, abrasives, battery materials, tapes, and an extensive range of products which manufacturers can use. As a TIMs manufacturer, 3M is known for its tapes, pads and epoxies, all of which provide high bulk conductivity and interface conductivity.
5. Specialty Silicone Products (SSP)
Founded in 1989, SSP grew from a team of four former GE Silicones employees to 62 employees at a 54,000 square foot facility. This manufacturer has made a name for itself through products such as silicone elastomers, silicone lubricants, silicone membranes, and EMI RFI shielding. What further makes this company one of the top manufacturers to watch out for in 2016 is its custom silicones manufacturing, which deliver tensile strength, volume resistivity, and desired curing along with the specs you provide.
Each of these five manufacturers has a history of innovation and success backing it, which is why we recommend their thermal interface materials for our precision die cutting solutions. With their products and our expertise, you can rest easy knowing that your electronics application is in good hands.