By Mark Swanson on
7/5/2018
Thermal Tapes for Adhesive Bonding and Heat Conduction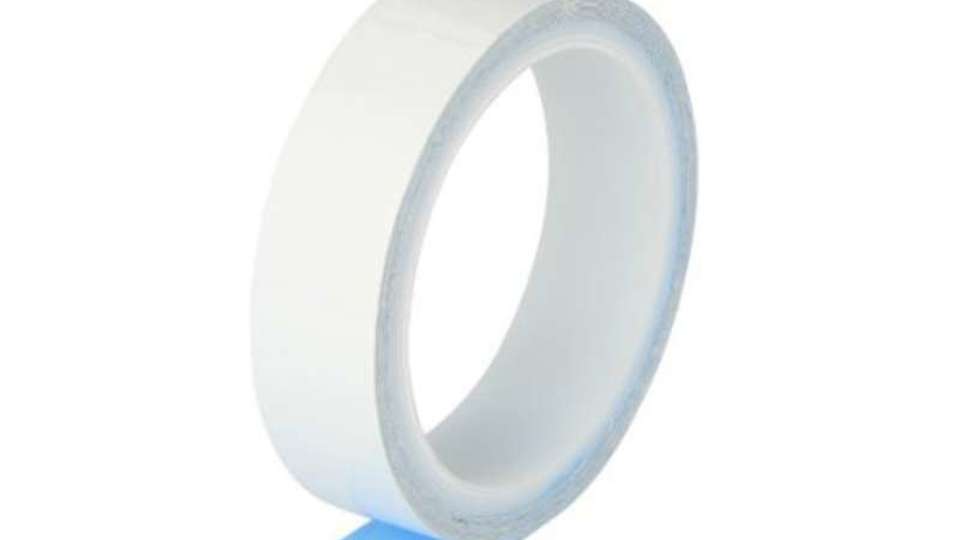 Thermal tapes are thermal interface materials (TIMs) that have an adhesive on one or both sides. For ease-of-installation, a pressure-sensitive adhesive (PSA) is typically used. The thermally-conductive material consists of a polymer with ceramic fillers. Some thermal tapes come with a carrier, but others consist of an adhesive that's removed from a liner prior to application. 
Like other types of TIMs, thermally conductive tapes are designed to move heat from a heat source to a heat sink. These specialized tapes support die cutting and conform well to surfaces that aren't perfectly flat. Die cut thermal tapes can be converted from large rolls and come in a range of thicknesses. Their characteristics include high mechanical strength and excellent shock performance. 
Types of Thermal Tapes
Thermal tapes are supplied by companies like 3M™ and Nitto Denko for processing by material converters and die cutters. 3M™ thermally conductive adhesive transfer tapes are ideal for thin bonding applications and available in halogen-free chemistries. This family of TIMs includes four 3M™ products: 8805, 8810, 8815, and 8820. Each die cut tape offers good dielectric strength and applies quickly and easily.
Nitto Denko's TR Series of thermally conductive adhesive tapes also provides low thermal resistance and superior thermal conductivity. These double-sided tapes offer strong adhesion to low surface energy substrates and are free from the six restricted materials in the RoHS Directive. Nitto Denko's TR Series includes five thermally-conductive tapes: TR-5310, TR-5325F, TR-5925F, TR-5320F, and TR-5912F.
Applications for Thermal Tapes
Thermal tapes are used with LED lighting, electronics, and batteries. These die cut tapes also support flex bonding and provide heat conduction for integrated circuit (IC) packaging. Often, thermal tapes are used with cooling devices such as fans, heat spreaders, and heat pipes. Because they're soft, these adhesive tapes can also provide damping and cushioning.   
Thermally conductive adhesive tapes are replacing metal fasteners in some LED applications. Instead of attaching an LED light to a heat sink with a screw and screwdriver, assemblers can peel-and stick die cut thermal tapes instead. This saves time during product assembly and can help extend the life of the LED by transferring heat away from the source.
Find Die Cut Thermal Tapes
JBC Technologies is a 3M™ preferred converter and precision die cutter. We can also source, convert, and die cut thermal tapes from Nitto Denko. JBC also provides help with material selection and value-added services such as assembly automation. To learn more, contact the JBC Sales Team.