By Kate Gluck on
11/17/2021
Selection Criteria for Skin Contact Adhesives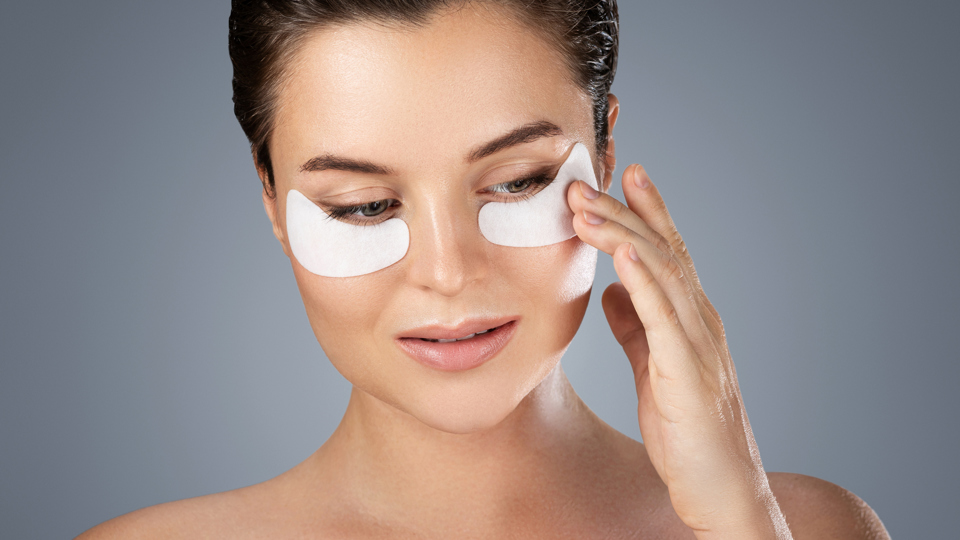 Selecting a stick-to-skin (skin-contact) adhesive is different from choosing an industrial pressure sensitive adhesive (PSA). Unlike static substrates such as foam, metals, plastic, felts and foils, the skin is a living, breathing substrate. It is highly elastic and can change over time as cell cycles renew frequently.
This post, prepared with the help of some of our vendor partners, examines some factors to consider when selecting a skin contact adhesive for your wearable medical device or health and beauty product.
If you'd like to learn even more about selecting skin-contact adhesives for long-term wearable devices be sure to download our detailed whitepaper. The link is at the end of this post.
Who, What, When, and Where
The first factors to consider when selecting an adhesive for stick-to-skin applications are who will be using the product (i.e. user demographic), what the product will be used for, when it will be used. and where it will be placed on the body.  . 
Demographic — Skin types can vary dramatically by user demographic and will react to adhesives in different ways. As an example, more delicate skin, such as that found in geriatric or neonatal patients will typically require adhesion solutions that provide less aggressive peel values, which often translates into lower coat weights or pattern coat adhesives.
Use-Case — Some die-cut applications for stick to skin adhesives require nothing more than an adhesive and carrier, others require multi-layer stacks. Sometimes the device is the patch itself, other times the patch is simply the bottom layer of a thicker, heavier device. All of this and more will impact the tack, shear, and adhesion values needed.
Contaminants — Not only do you need to consider what the device is intended to do, you also need to consider when it will be worn. This will provide an idea as to the levels of exposure to sweat, excessive moisture, and other contaminants that the device will be subject to during its intended life-span. These, and other factors, can impact adhesion and will help inform material selection.  While DermaMed's DM 2001 may work for sedentary users or short term wear applications, it is better to go their DM 2095 or S-2554 if the product is intended for use by athletic or highly active individuals or be worn for extended periods of time.
On-Body Placement — It is also important to consider where the device will be placed. Skin is thicker and less sensitive in some areas of the body (e.g., the elbows and bottom of the feet) and thinner and more sensitive in others (e.g., eyelids). This can impact the necessary adhesion-peel values as well as the need for flexibility and conformability.
How… or, more accurately, "How Long?"
You'll also want to consider how long an adhesive must stay attached to the skin. This is referred to as wear duration and is important because different adhesive/carrier combinations are more appropriate for long-term vs. short-term wear applications.
Longer-term wear duration will require materials that offer stronger adhesion and higher breathability and Moisture Vapor Transmission Rate (MVTR) levels.
Shorter-term wear applications usually have lower adhesion requirements. Breathability is less of a concern but is still a consideration.
The carrier you choose will play a big part in the breathability and wear duration of your end product. Polyesters, polyolefins, PVCs and other tightly woven materials resist airflow and tend to have lower MVTR values. They may be appropriate for short term wear applications, but are typically not recommended for long term-wear. PET nonwovens, polyurethane, polyurethane nonwovens, acrylics, and polyethylene foams  on the other hand tend to be more suitable for longer-term wear stick-to-skin applications. Pattern coated adhesives can also help boost the MVTR of a tape while decreasing the opportunity for pain or skin trauma upon removal of the wearable device.

The chemical composition of the adhesive will also impact its viability for your particular use case.  In general, when you are looking for a product that will be worn for long periods of time, you should start by evaluating acrylic adhesives.  For context, medical adhesives can be broken down into three primary categories:  synthetic rubber, acrylate, or silicone, which are discussed at length in this white paper by 3M™ Medical. In summary, here are the pros, cons, and uses cases for each:
Synthetic rubber adhesives:

Pros: high peel adhesion and good initial tack. 
Cons: low breathability and high skin trauma upon removal.
Best for: short term wear on non-delicate skin

Acrylate adhesives:

Pros: Versatility - tack, breathability and adhesion can be fine tuned by adjusting the adhesive chemistry  
Cons: medium skin trauma upon removal
Best for: long-term wear applications

Silicone adhesives:

Pros: Low skin trauma upon removal and good initial tack.
Cons: Low to medium peel adhesion; Price
Use cases: Devices that need to be attached to delicate skin, or those where repositioning is often required.
Design for Manufacturability
There are a myriad of things to consider when choosing a skin contact adhesive for a wearable device  and at JBC Technologies, we partner with some of the best medical tape and adhesive manufacturers in the industry. We are proud to be a 3M Preferred Converter, and have strong relationships with DermaMed Coatings, Berry Global/ Adchem, and Avery Dennison, among others – all of whom help us navigate the ins and outs of the science of skin.
Adhesive selection is only one piece of the puzzle, however.  You also need to consider design for manufacturability -- and that is where JBC Technologies really shines. Our customers benefit from our strong engineering focus and emphasis on providing value during the full product lifecycle. This includes everything from a prototype and quick react program that helps you solve last-minute production problems fast to high volume production with lead time strategies tailored to your specific needs.
With state-of-the-art rotary presses, wide web presses, narrow web platen presses, and dieless cutting capabilities, as well as breadth of laminating, slitting, and other ancillary converting functions, we are one of the premier converters in the Midwest.  Ready to get started on your next die-cut stick-to-skin product? Contact us today.
Download our whitepaper today! Long-Term Wearable Medical Devices: How to Avoid Getting Stuck When Selecting Skin-Contact Adhesives.