By Mark Swanson on
5/3/2018
Platinum-Cured Silicone Gaskets for Medical Devices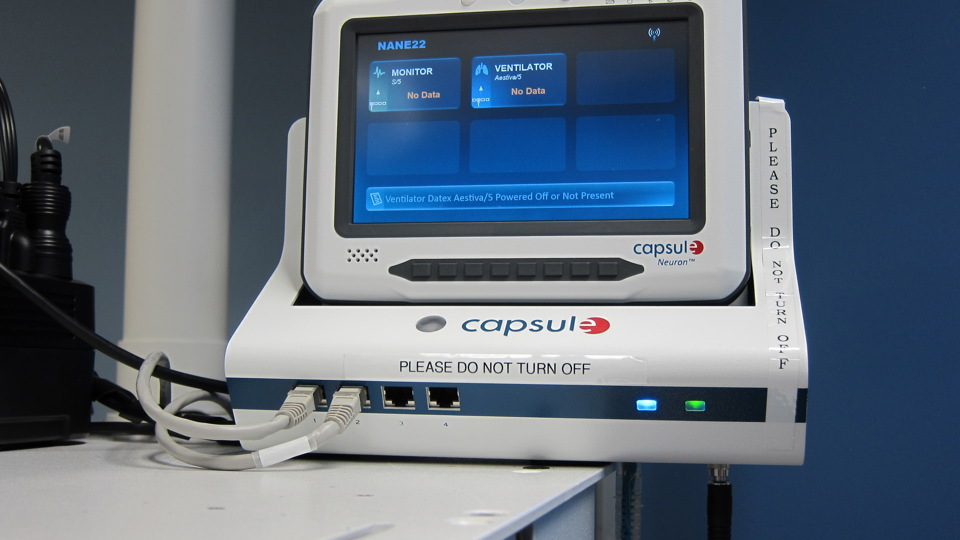 Platinum-cured silicone gaskets are used in medical devices that require ultra-pure materials. These ultra-clean silicones contain very low levels of extractables, chemical compounds that can migrate under conditions such as surface contact or elevated temperatures. Applications include medical wearables and wired or wireless medical devices where a gasket may touch human skin or require repeated sterilization.       
For medical device designers, platinum-cured silicones offer several important advantages. First, these medical grade materials come in a range of durometers and a choice of colors to support application-specific designs. Platinum-cured silicones can also meet stringent regulatory requirements and industry standards. Finally, these elastomers support precision die cutting for efficient gasket fabrication.
Platinum Curing vs. Peroxide Curing for Medical Silicones
Medical silicones can be cured with either peroxide or platinum. Peroxide-cured silicones require the removal of volatile organic acids (VOAs) and other potentially harmful byproducts. The post-baking process that's used adds costs and extends supplier timelines. Peroxide-cured silicones are also less consistent in terms of appearance, a drawback in applications where the medical seal or gasket is visible.     
By contrast, platinum-cured silicones have significantly lower levels of VOAs and other extractables. There's also less off-gassing, the release of fumes or gases that may introduce unpleasant odors or volatile organic compounds (VOCs). Because platinum curing is easier to control than peroxide curing, peroxide-cured silicone gaskets also have a more consistent appearance for improved aesthetics.
FDA, USP Class VI, and RoHS Compliance for Medical Gaskets
Platinum-cured silicone gaskets can be die cut from sheet or roll materials that meet FDA CFR 177.2600 requirements for rubber articles that are intended for repeated use. Section 177.2600 of the U.S. Code of Federal Regulations (CFR) sets extraction limits and is reserved for rules from the U.S. Food and Drug Administration (FDA).
These ultra-clean, ultra-pure materials can also meet USP Class VI requirements for biocompatibility. This part of the U.S. Pharmacopeia Convention (USP) is one of the strictest requirements in medical device manufacturing. In addition, platinum-cured silicones can meet Restriction of Hazardous substances (RoHS) requirements from the European Union (EU).        
Medical Die Cutter for Platinum-Cured Silicones
JBC Technologies is a medical die cutter that can source platinum-cured silicones that met tough FDA, USP Class VI, and RoHS requirements. The ultra-clean, ultra-pure medical materials that we convert and die cut are available in durometers from 10 to 80 (Shore A). Platinum-cured silicones are normally translucent, but JBC can also source and die cut materials in custom colors for your medical device designs. 
Do you need platinum-cured silicone gaskets for medical wearables or other types of medical devices? The Sales Team at JBC is ready to help. To get started, contact us.