By Mark Swanson on
4/27/2018
Medical Seals and Gaskets: Die Cut Products for Medical Electronics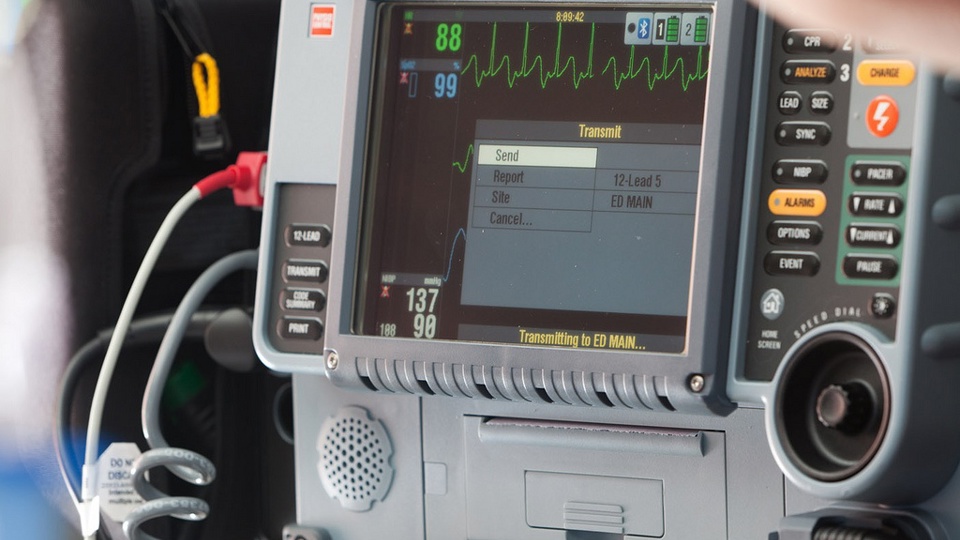 Die cut medical seals and gaskets protect medical electronics from a host of hazards that can jeopardize patient health and safety. Dirt, dust, fluids, and electromagnetic interference (EMI) are just some of environmental conditions that designers must consider. Fire, chemicals, high or low temperatures, and electrostatic discharge (ESD) can also cause medical technologies (MedTech) to fail or malfunction. Material selection is critical, so what are some application-specific considerations for medical electronics?
JBC Technologies is a precision die cutter that supplies medical seals and gaskets made of materials such as shielding silicones, ITW Formex®, and PORON® open cell foams. As a value-added manufacturer, we offer design assistance, help with material selection, material converting, lamination, and solutions such as assembly automation. In this week's blog entry, part of our series about how JBC supports the medical device industry, we'll examine three applications for die cut products in medical electronics.  
EMI Shielding
Medical devices and equipment that incorporate sensitive electronics are susceptible to EMI from cellular and wireless communications. For example, radio frequency (RF) emissions from a nearby cell phone could interfere with a hospital ventilator and cause a patient breathing distress. The Centers for Devices and Radiological Health (CDRH), a branch of the FDA, regulates the manufacture of radiation-emitting electronic products and publishes guidelines for wireless medical devices.   
Medical electronics are also susceptible to EMI from lighting, motors, and generators. Power quality problems can cause EMI, too. To protect patients, FDA and CDRH recommend that MedTech companies make electromagnetic compatibility (EMC) an integral part of the design, development, testing and performance of medical electronics. The EMI shielding gaskets that JBC die cuts are made of particle-filled silicones, electrically-conductive materials that also provide environmental sealing.      
Fire Resistance and Impact Protection
JBC Technologies can also die cut medical seals and gaskets that provide fire resistance. Die cut parts that are made of ITW Formex® materials comply with UL 94 flammability ratings and are electrically insulating. These versatile materials can also be laminated with metal foils that provide EMI shielding. Die cut ITW Formex® materials are a great choice for medical power supplies. They can also form barriers between the printed circuit boards (PCBs) and housings used in medical equipment.  
JBC also supplies die cut PORON® foams for impact protection, shock absorption, and cushioning. These open cell foams can meet UL flammability ratings and are available in medical grades that resist microbial growth. Applications include touchscreens for wearables and the electronic displays used in medical imaging. They're great for cushioning pads, too. To learn more about die cut products for medical electronics, contact JBC Technologies.