By Mark Swanson on
1/26/2017
3 Reasons to Visit JBC Technologies at AHR Expo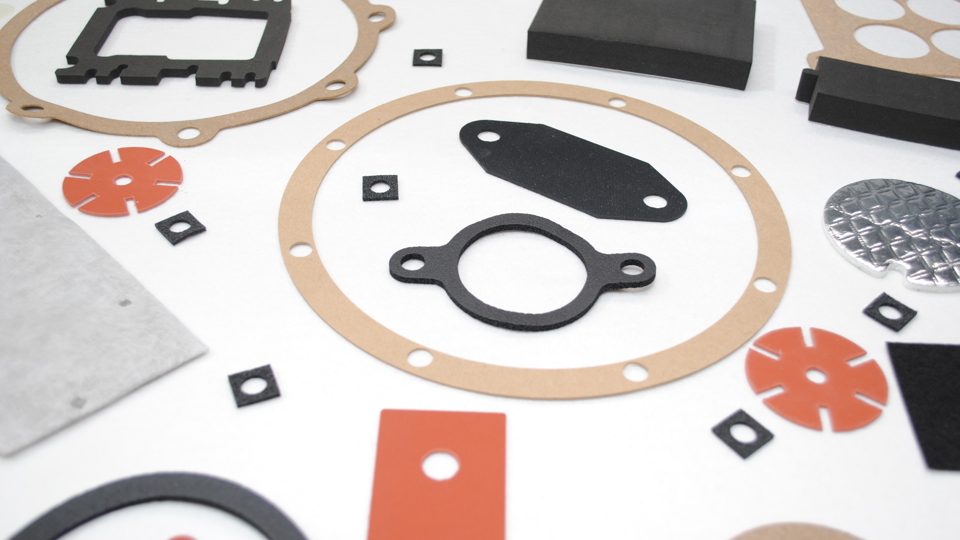 AHR Expo 2017 last three days, hosts 2000 exhibitors, and attracts crowds of 60,000 attendees. Even if the International Air Conditioning, Heating, Refrigerating Exposition (AHR Expo) wasn't in Las Vegas, competition for your attention would be fierce. There's plenty to see and do both at the tradeshow and in the Entertainment Capital of the World, so why visit a die cutter from Ohio when you're in Nevada?
There are many reasons to visit JBC Technologies at AHR Expo, but the best ones all support your bottom line. Sure, you could visit our booth (C3747) to learn more about precision die cutting. You could also meet the JBC Team to see what industry-leading HVAC experience looks like. Las Vegas is a place where plenty of people take chances, but don't gamble away your top three reasons to visit us.
1. See Samples of High-Efficiency Insulation and Other Die Cut Parts
When you visit JBC Technologies in Booth C3747, you'll discover what others in your industry have known for years. JBC doesn't just supply die cut insulation from North Ridgeville, Ohio and a second manufacturing location in Madison, Wisconsin. We're a precision die cutter that understands the HVACR industry and can showcase value-added solutions like complex laminations for high-efficiency insulation. 
2. Ask Our Experts about the Best Materials for Your HVAC Projects
Choosing the right materials can be challenging. Die cutting is ideal for flexible and thin-gauge materials, but which ones are the best choices for the HVAC industry? At AHR Expo 2017, the JBC team can answer your questions about die cut foils, films, tapes, adhesives, elastomers, and sound-absorbing and high-temperature materials. So tell us about your needs and we'll share our HVAC expertise.
3. Learn How to Avoid Burner Gaskets that Actually Increase NOx Emissions
Nitrogen oxides (NOx) are air-polluting chemical compounds that the HVAC industry wants to minimize. With some burner gaskets, however, tiny leaks can actually increase NOx levels. Testing can help, but die cut gaskets may yield different results after installation. That's why JBC Technologies die cuts burner gaskets from high-temperature non-wovens. We also cut slots for screws that support gasket installation.
Meet the JBC Team at AHR Expo 2017 (Booth C3747)
From January 30 to February 1, the JBC Team will be ready to meet with you at AHR Expo 2017. There's plenty to see and do both at the tradeshow and in Las Vegas, but we hope you'll take the time to support your bottom line by discovering value-added die cutting in Booth C3747. Until then, please feel free to contact us with your questions. See you in Las Vegas!