By Mark Swanson on
3/7/2016
Die Cut Gaskets for the HVAC Industry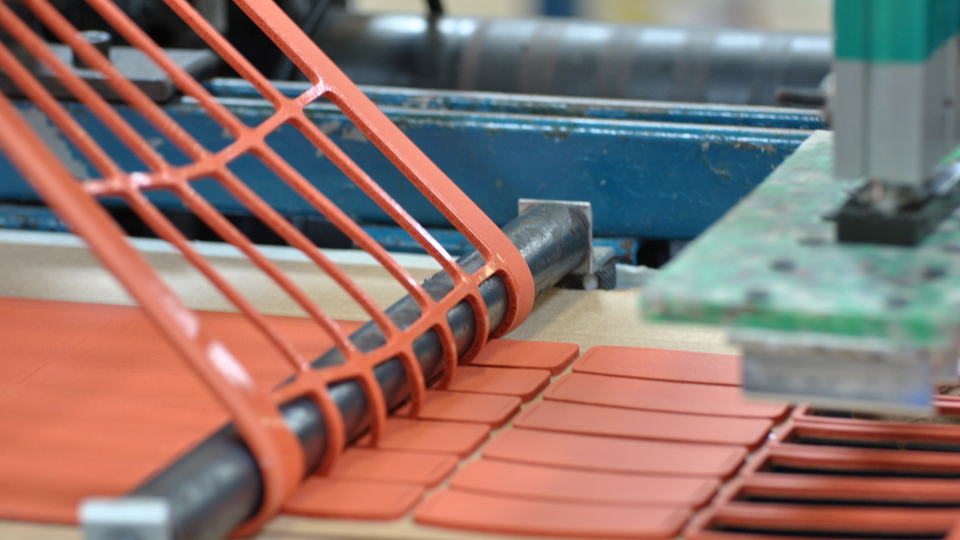 Manufacturers of heating, ventilation, and air conditioning (HVAC) equipment need gaskets that are cost-effective to produce, easy-to-install, and that provide reliable sealing. Precision die cutting is a proven gasket fabrication technique that achieves tight tolerances, and in various part sizes and production quantities. For larger, thicker gaskets in lower volumes, flat bed die cutting is a good choice. For thinner and smaller gaskets in higher volumes, rotary die cutting is recommended.
Die cutting capabilities are important, of course, but that's not all that sourcing managers need to consider during vendor selection. In the HVAC industry, engineers and purchasing agents want a die cutting partner with application knowledge and technical expertise. At JBC Technologies, we offer more than just precision die cutting for high-quality, cost-effective parts. With our capabilities in material selection and process engineering, we add value to your operations even after die cut parts are delivered to your facility.
Material Selection
Engineers and purchasing agents understand that all gasket materials are not the same. Yet keeping up with the latest innovations in gasketing can be challenging. That's why JBC Technologies has some of the best material experts in the industry. As we track the latest developments in sealing and insulation materials, we can apply our technical knowledge in support of your specific application.    
Determining whether your application requires a high-temperature or low-temperature elastomer is an important part of this process. Silicone is recommended for some high-temperature HVAC applications, but neoprene is a good choice for the rubber gaskets used with high-efficiency furnaces. These die cut gaskets seal the collector box, which collects all of the flue products from the secondary heat exchanger. If these rubber seals fail, carbon dioxide may leak or flame roll-out can occur.
Avoiding such problems is essential, but it's also important to avoid "over engineering" HVAC components and incurring unnecessary costs. As an experienced supplier of die cut gaskets to the HVAC industry, JBC Technologies can review specifications such as the thickness of your gasket. Again, because of our particular expertise, we can recommend innovative materials that may be new to your product designers. The JBC Technologies' team of process and mechanical engineers is ready to help, too.
Process Engineering
What happens to a die cut gasket from the time it's delivered to your dock to the time it reaches your customer as part of a larger HVAC system? The answer, of course, includes product assembly. Through process engineering, JBC Technologies considers the path of your die cut part as it moves through production. We can then recommend die cutting solutions that promote greater production efficiency.
For example, to support peeling and separation, JBC Technologies can apply a pull tab to a release liner. We can also provide multiple kiss cut parts on a single pad or roll so that that your assembly personnel don't have to discard a separate plastic liner after peeling each die cut product. In addition to promoting operational efficiency, this reduces labor costs over multiple parts.
Die Cut Products for HVAC Equipment
Do you need die cut parts for heating or cooling systems? Are you ready learn more about how die cut products support installation and assembly? Are you looking for an experienced provider of die cut gaskets for HVAC equipment? Then contact JBC Technologies today.