By Bob Lesher on
6/18/2021
JBC Named a 2021 Top 10 Foam Technology Solutions Provider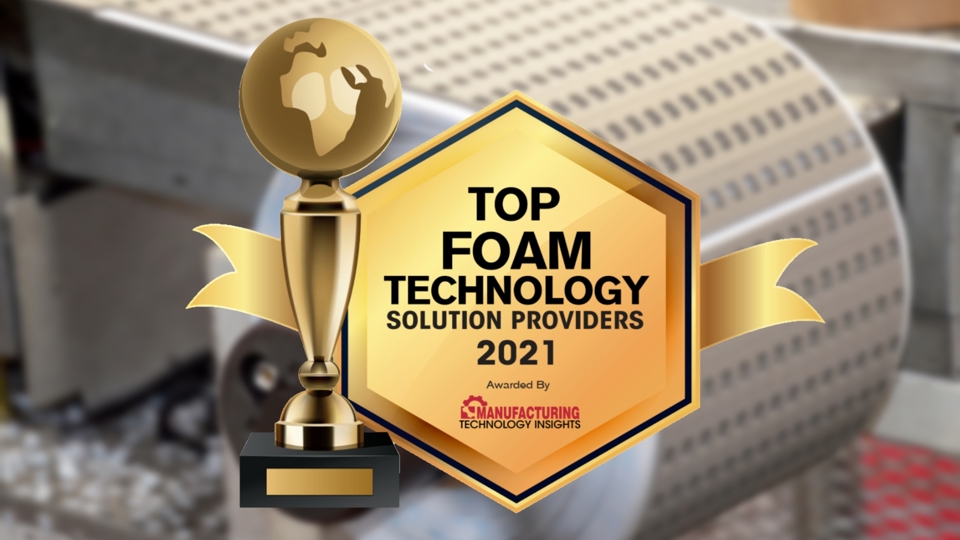 Sure, JBC Technologies is a world-class die-cutting and flexible materials converter with over three decades of experience processing thousands of different materials across dozens of different industries - but we're so much more than that.
We take pride in our advocacy of both technology and innovation and our ability to cross industrial and material boundaries in the promotion of our customers and our suppliers. That's why we're so excited to share with world that we were recently named a 2021 Top 10 Foam Technology Solutions Provider by Manufacturing Technology Insights magazine. We're humbled and honored to be included among such a select group of industry leaders and we'd like to thank all of those who were a part of the process. Along with the award, JBC was featured in an article in the most recent edition. You can check it out here.
Foam Technology: Providing Solutions to Spur Innovation
JBC crafts custom die-cut solutions for our customers and over the years we've become experts in hundreds of types of materials - foams included. Our customers know that when they come to us they're not just getting a die-cutter, they're getting a knowledgeable and accessible extension of our materials suppliers.

We can turn rolls of foam - polyurethane, polyester, open-cell, closed-cell, with PSA and without - into gaskets, seals, assembly aids, and insulators. If our customers can dream it up chances are we can make it. Maybe this is what got us nominated in the first place. Whatever the case, it's a privilege to be recognized by our industry peers.
Die-Cutting Foam: Your Success is the Real Reward.
We provide our customers with engineered solutions backed by our vertically integrated converting capabilities, continuous improvement framework, people, culture, and values. Is there a custom die-cut foam part on your horizon? Why not give us a call or contact us today. We'd love to learn more about your application to see if there's something we can do to help.