By Brenda Doskocil on
1/19/2017
Visit JBC Technologies at AHR Expo 2017 (Booth C3747)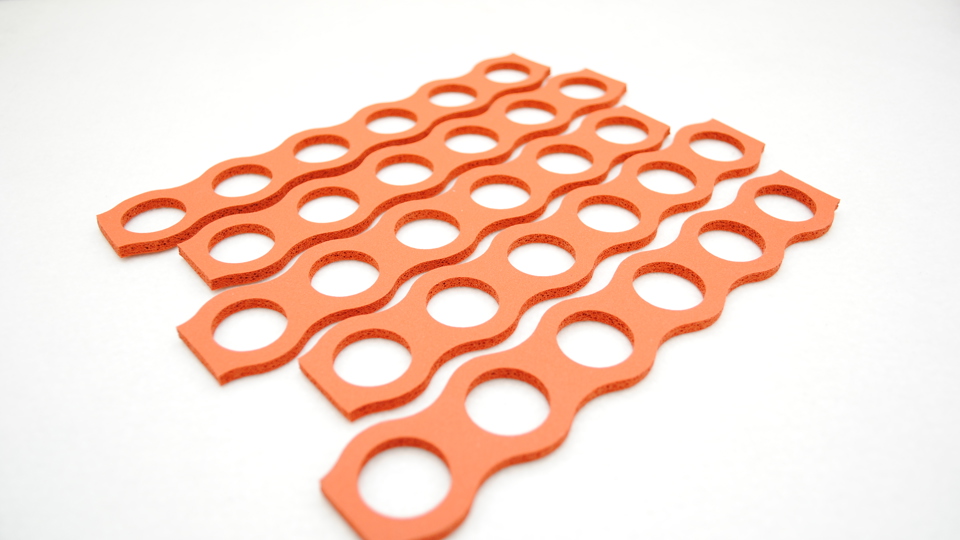 This year's International Air Conditioning, Heating, Refrigerating Exposition (AHR Expo 2017) will be held from January 30 to February 1 in Las Vegas, Nevada. Co-sponsored by ASHRAE and AHRI, and held concurrently with ASHRAE's Winter Conference, AHR Expo is where the HVACR industry gathers to share new products, technologies, and ideas. For the sixth time, JBC Technologies will exhibit at the AHR Expo.
Why Visit JBC at AHR Expo 2017
With more than 2,000 exhibitors and over 60,000 attendees, AHR Expo 2017 will host participants from every U.S. state and over 150 countries. If you're planning to attend the world's largest HVACR marketplace, visit JBC Technologies in Booth C3747 and discover the best die cutting, converting, and value-added solutions for the heating, ventilation, air conditioning, and refrigeration industry.
For over 25 years, JBC has provided HVACR customers with value-added die cut solutions. At our headquarters in North Ridgeville, Ohio and at a second Made in the USA manufacturing facility in Madison, Wisconsin, we use state-of-the-art equipment and vertically-integrated processes that help save you time and money. For die cut products that deliver value, the HVACR industry chooses JBC.
Precise Die Cutting and Cost-Effective Material Conversion
JBC uses various die cutting techniques to fabricate gaskets and other types of seals and insulation from flexible materials and light gauge metals. In addition to die cut gaskets, JBC Technologies fabricates curb and door seals, pipe insulators, drain pan insulation, cushioning and vibration dampening for furnace interiors, and vibration dampeners for compressors.
Fast, accurate, and cost-effective die cutting isn't the only way JBC saves the HVACR industry time and money. With our material conversion capabilities, we can source materials right from the factory, cut or slice them to size, and even laminate them prior to part fabrication. This means we can buy materials in the most cost-effective dimensions, convert the materials efficiently, and pass along the savings to you.
Value-Added Solutions at AHR Expo and Beyond
JBC's value-added solutions also include design assistance, material selection, and rapid prototyping. While you're at AHR Expo 2017, ask how we can support your production operations by assembling a die cut product onto another part, or by creating packaging and delivery systems that speed part deployment and production efficiency at your facility.
Would you like to see samples of JBC's die cut products, or get answers to questions about your HVACR application? Then visit JBC Technologies at AHR Expo 2017 in Booth C3747 at the Las Vegas Convention Center. Here are the show dates and times.
Monday, January 30 from 10 AM to 6 PM
Tuesday, January 31 from , 10 AM to 6 PM
Wednesday, February 1, 10 AM to 4 PM
For more information about JBC at AHR Expo 2017, contact us.