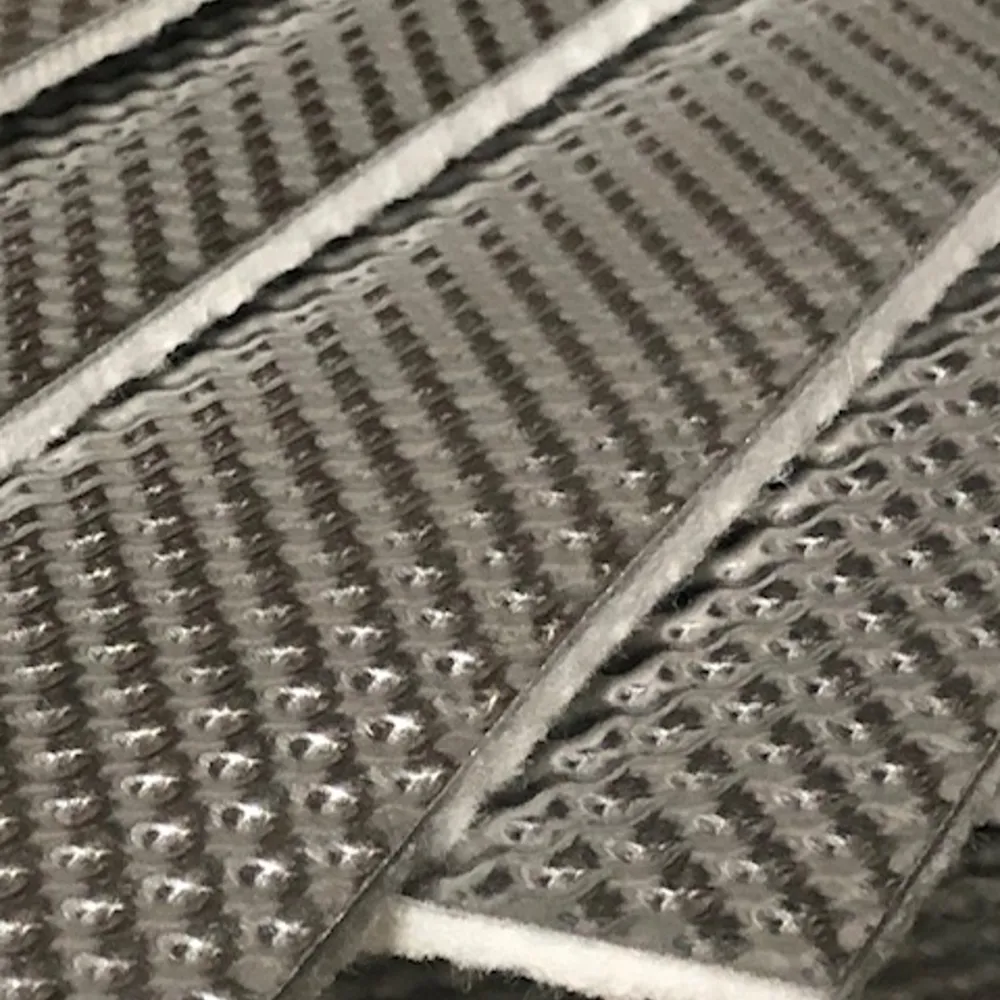 JBC Technologies
Lightweight Heat Shields
Stop the spread of excessive conductive, convective & radiant heat  
JBC Technologies is a premier fabricator of high performance lightweight heat shields for OEMs and tier suppliers in the automotive, transportation, and appliance industries.
Our custom die cut products are used to provide targeted thermal and acoustic protection for:
Engine shields
HVAC insulators
Tunnel insulators
Dash insulators
Hood insulators
Engine compartments
Exhaust shields, tunnel shields
Marine heat shields
Household appliances
And more
Lightweight Heat Shield Examples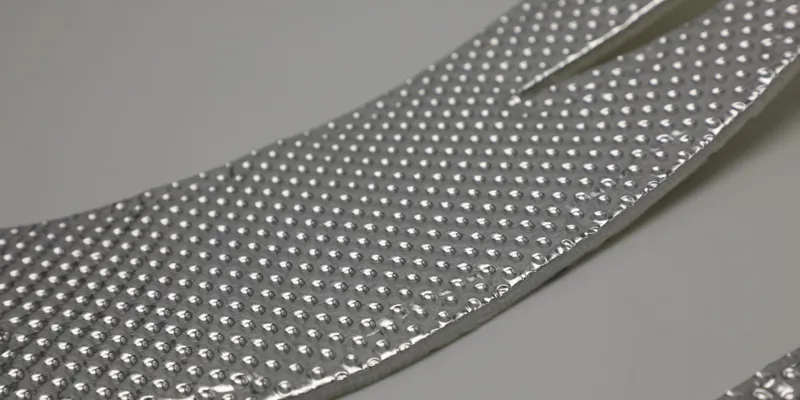 Insulated aluminum
with or without adhesive backing
An ideal solution for a variety of targeted noise and heat suppression applications, JBC's TABshield patch series reduces NVH, while fixing vehicle hot spots.
The combination of the heat-reflecting qualities of aluminum and the thermal properties of the insulation core provides superior thermal and acoustical performance.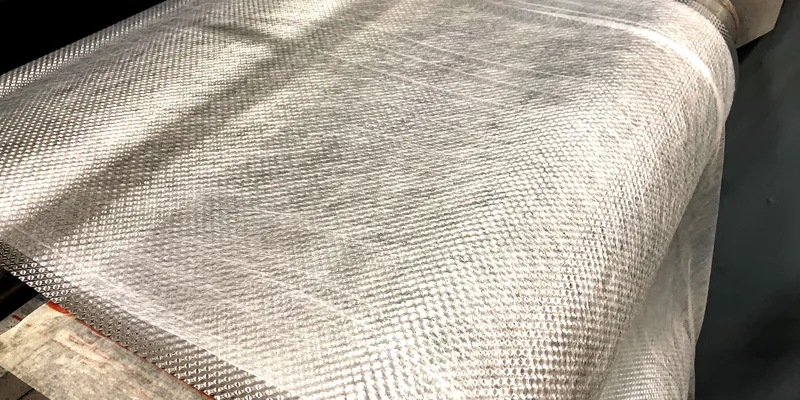 Hot melt adhesive-coated aluminum
Plain, Embossed, or Micro-perforated
Lightweight aluminum radiates the heat back toward its source. Hot melt adhesive makes it easy to bond during the thermo-forming process. 
Choose from multiple thicknesses of aluminum or stainless steel in plain, embossed, embossed and micro-perforated or micro-perforated options.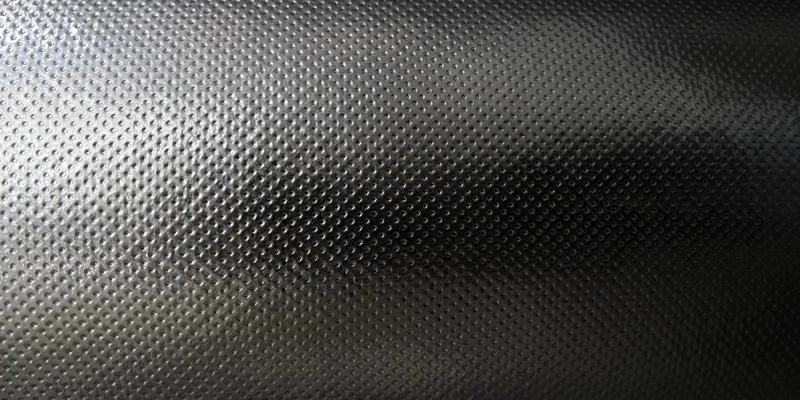 Micro-perforated aluminum
with or without adhesive backing
JBC's micro-perforated aluminum offers all the heat reflecting benefits of our plain aluminum with the additional acoustical benefits provided by our micro-perforating technology. 
Order in sheets, rolls, or die cut to your specific requirements with or without adhesive backing.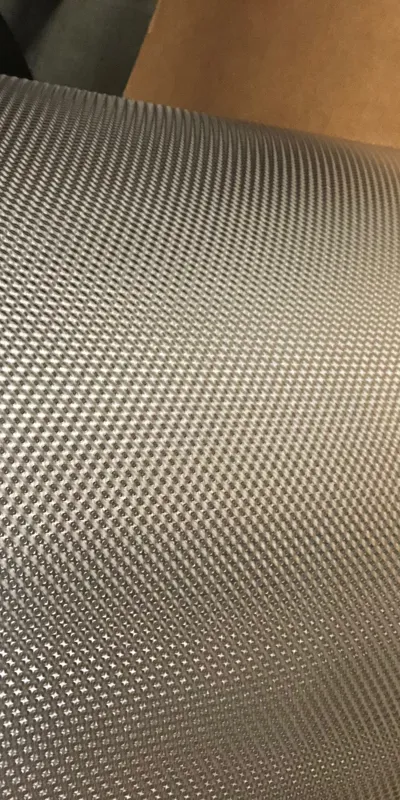 Embossed aluminum & stainless steel
With or without adhesive backing
Embossed aluminum or stainless steel allows for better formability during molding and facilitates the use of lighter gauge materials.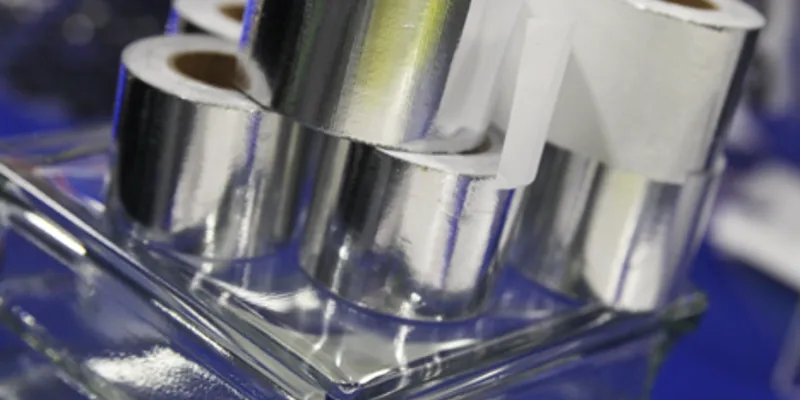 Heat reflective tape
in sheets, rolls or cut to your specific widths
Lightweight and extremely flexible, JBC's TABshield tape series provides reflective thermal protection for hoses, wiring harnesses, cables, tubing, plastic parts, plastic fuel tanks, fuel lines, and other engine components. 
Non-metallic heat shield and acoustical material options
with or without adhesive backing
In addition to metallic and composite heat shield constructions, JBC offers heat shield and acoustical material options. Choose from: Superwool® ceramic papers and blankets, ManniGlas® fiberglass paper and needled glass mats, Autozorb® acoustical blanket, and other high quality material options. Contact your JBC representative today to see how we can help.
Thermal insulating tape
With or without foil or adhesive backing
Ceramic paper with peel and stick adhesive backing for targeted heat protection.
Partner with a
Premier Die Cutter
A premier die cutter and flexible materials converter, JBC Technologies has been helping automotive, HVAC, and appliance OEMs create lightweight, quieter products for more than 30 years. When you work with JBC, you can count on us to take an unbiased and collaborative approach to developing the best, most cost-effective solution for your die cut products. 
Contact Us