By JBC Technologies on
8/13/2021
4 Benefits Of Working With a Flexible Materials Converter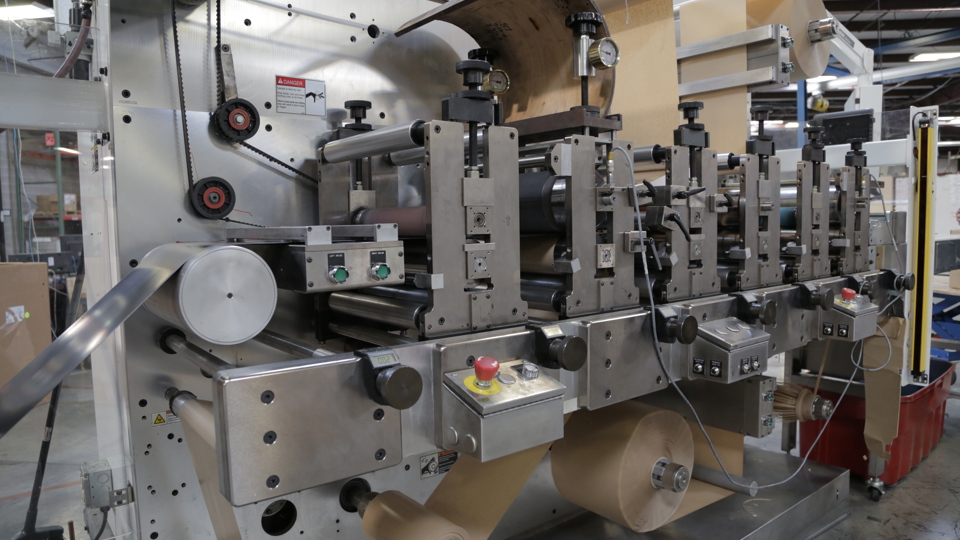 Whether they design automotive parts or household appliances, engineers have come to rely on specially- formulated low surface energy (LSE) pressure-sensitive tapes and adhesives to bond plastics and composites. By doing so, they eliminate the need for promoters, primers, and mechanical fasteners, while at the same time reducing the weight and overall footprint of the product.
While most of these tapes are available in basic roll form, oftentimes a more specialized solution is required. That's when engineers turn to JBC Technologies for precision die-cut solutions.  We cut specific shapes, slit to custom widths, swap liners, and present your part in the way that best suits your production environment.  Not only that, we work with customers from early-stage design through high-volume production, providing value throughout the project lifecycle.
This article, the last of our three-part series, explores four ways that working with a flexible materials converter like JBC Technologies can add value to your manufacturing process.
1 - Rapid Prototyping
Even if you know that you need a low surface energy adhesive, the options can be overwhelming. Not only that, but there is also the matter of whether or not you want your adhesive laminated to another material -- and if so, which of the many available options will work best in your application. At JBC, we offer more than a century of combined experience working with OEMs and tier suppliers to pair adhesives with foams, felts, flocks, non-wovens – and even films and foils. We often get involved with customers early in the design process and recognize the value of trialing our parts in your system.   With our rapid prototyping services, not only can you test several materials for the same part, but you can also perform the fit, form, and function tests needed for a successful product launch or redesign. 
2 - High Quality, High Volume Production
Now that you've tested for fit, form, and function with rapid prototyping, you're ready to begin high-volume production for your parts. JBC Technologies offers a multitude of vertically integrated converting capabilities that enable us to produce your parts as quickly and cost-effectively as possible, including rotary die-cutting, flatbed die-cutting, and lamination.
Rotary die-cutting 
JBC's large stable of rotary die-cutting equipment is ideal for the large-scale production of complex, tight tolerance parts. With features like inline laminating, vision systems, ultrasonic welding, and printing, and servo controls with individual speed and direction controls, our customers benefit from precise and efficient production.
Flatbed die-cutting
Precision flatbed presses offer similar services to rotary cutting presses but offer additional benefits. Though the process is slower than rotary die-cutting, flatbed die-cutting is ideal for materials that come in a sheet or are too thick for rotary presses. Additionally, flatbed die-cutting can be more cost-effective, especially for short-run orders.
Laminating
Adhesive lamination involves applying adhesive directly to the substrate you intend to bond. There are numerous options for part lamination, including hot roll, cold pressure, or inline lamination performed on rotary machines. JBC offers lamination on parts up to 74", as well as liner back scoring for ease of assembly.
3 - Optimized Part Presentation
As part of our value analysis/value engineering approach, JBC seeks to eliminate inefficiencies at every turn. Optimizing your part presentation is a great way to add value and save time during the manufacturing process. Here are some part presentation methods designed to optimize your process:
Kiss-cut
Kiss cutting is a common practice for adhesive tapes. It involves cutting through the adhesive, but not the release liner, so that the substrates separate from each other but remain on the same roll or sheet. This allows for easier application during the manufacturing process.
Butt Cut
Butt cutting is also commonly used for adhesive tapes. It involves cutting parts so that there is no space between them, allowing you to create multiple parts on one roll or sheet of adhesive tapes.
Island Placed
Adhesive island placement is a process by which an adhesive substrate is placed on a secondary liner, such as on a band-aid. This process allows for different die-cutting between the primary and secondary applications.
Through Cut
A through cut involves cutting through both the adhesive and the liner and results in standalone parts, as opposed to parts that are presented on a roll or sheet. 
Pull Tabs
Pull tabs are extra pieces of release liner that make it easier to apply adhesives, saving up to half a second per application. It may not seem like a lot, but it adds up over time as some projects can require hundreds of thousands of applications.
4 - Fewer Resource Constraints
If your manufacturing process commonly requires die-cut adhesive tapes, you might find yourself asking "why not do it myself?" This is understandable, but there are many advantages to trusting an industry professional to create the perfect part for you.
To start, die-cutting machinery is large and expensive. A single machine can cost many thousands of dollars and require a large space in which to house and operate it. Additionally, with the extensive range of die-cutting options available, a single machine might not be able to meet all your needs. Sometimes, a flatbed press may prove to be a better option than a rotary press, or vice versa. If you only have one option at your disposal, it could hinder the process.
Adding in-house die-cutting services also means investing in training for your employees. This machinery is highly specialized, and improper training can pose a grave risk to your employees and business. This training is vital, but it could impact your production and payroll as it requires more time for your employees.
With 30 years of industry experience, JBC employs highly-trained professionals to operate our vast range of machinery. Whether you need flatbed or rotary die-cutting, hot roll, or cold pressure laminating, our experts can quickly provide precise parts and insight while you focus on more important tasks.
JBC is a Partner You Can Trust
Engineers nationwide rely on JBC Technologies for prototyping, part presentation, and high-volume production, but we offer even more than the perfect part. From conception to execution, JBC is here to add insight and make adjustments to ensure your project meets your every need.
JBC's value analysis/value engineering approach means that we're always searching for ways to streamline and improve your manufacturing process. Whether it's removing corrugated cardboard from packaging or automating assembly, JBC will collaborate with you and your business to create a process and product that meets your goals.
Our dedicated team of experts is standing by to help you get started with your die-cut adhesive solution. Contact us to request a sample or more information today!