By Kate Gluck on
4/19/2019
5 Ways JBC Didn't Make Doing Business Easy...And How We Fixed It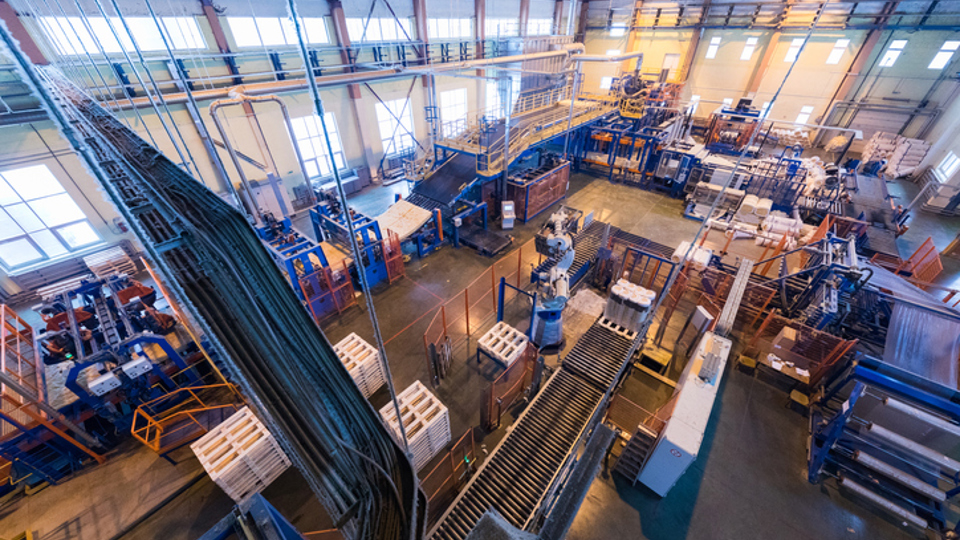 At JBC, our motto is "We Make Doing Business Easy." It's on our business cards, in our sales and marketing collateral, and -- more importantly -- infused into our company culture. That is not to say, however, that we succeed one hundred percent of the time.  Like any company that experiences tremendous growth, we have faced growing pains that, in some cases, have resulted in less than ideal situations for our customers.
The important point is that we are always looking for ways to "make doing business easy" and improve the customer experience. This commitment enables us to recognize when change is needed. This post highlights a few recent examples of our efforts to improve the customer experience.
Problem #1: Issues with a New ERP System
In 2017, JBC implemented a new enterprise, research, and planning (ERP) software system to improve efficiency, on-time deliveries and response times. In the long term, the system has paid off in dividends for our customers. In the short term, however, things went awry and our service faltered.
How We Fixed It:
Day by day, month by month, JBC's teams worked to identify and rectify glitches with the new system. After about six months, inventory scheduling surpassed its former levels, on-time deliveries began to turn around, and we began the trajectory that led us to where we are today with on-time deliveries edging close to 100%.
Our customers now benefit from increased efficiencies, improved quality, and reduced waste driven by better operator awareness, improved capacity planning, and enhanced materials management and inventory control.
Problem #2: Business Forecasting Challenges
On a related note, hiccups caused by the adoption of JBC's new ERP system combined with a mismatched job-shop forecasting ideology, resulted in reduced inventory levels and on-time deliveries. Pricing discrepancies arose as limited order quantities were enforced on customers. Customers became frustrated with the overall order and fulfillment process.
How We Fixed It:
Once we rid ourselves of the job-shop mentality and began to take advantage of the new ERP system's scheduling and capacity capabilities, we also implemented a "plan for every part" methodology that enables:
More accurate forecasting

Better planning for recurring orders

Improved on-time delivery

Reduced risk for our customers' customers
Problem #3: A Need for More Transparency
When a longtime JBC customer requested competitive quotes for a material identified on blueprints as one of JBC's private brands, it looked as though we were not providing a competitive price. The issue, however, wasn't JBC's pricing. The issue was the limited information provided on JBC's privately branded material. While JBC's team knew the material to be a very expensive, high performance material, our customer and our competitors did not. The lack of information left room for competitors to provide quotes for thousands of general adhesives - including cheaper, low to mid-range solutions that did not have the necessary performance properties.
How We Fixed It:
JBC provided the client with more detailed information on the privately branded material. The client validated a real need for the high performance/high priced material supplied by JBC and we were able to keep the business, but only after some pretty tense moments . Since then, JBC has learned the value of transparency and is now providing customers with detailed material sourcing information.
Problem #4: Supply Chain Ignorance
When a customer sends most converters an order, their typical role is to make the parts, put them in a box, and ship them to the customer with zero defects. In the past, at JBC, our involvement sometimes stopped there. We did not have a Supply Chain mindset and did not investigate how all our parts were being used on our customers' production lines -- and occasionally unnecessary problems arose. Some customers struggled with such issues as slow assembly, quality, and increased scrap.
How We Fixed It:
JBC began visiting customers' facilities to see first-hand how our parts were being deployed into their production system.  And asking questions about how our parts are deployed by the customer. This has led to significant customer savings. As an example, in one instance we were able to adjust how our parts were supplied, packaged and automatically dispensed on the customer's  shop floor. These changes eliminated all quality issues, reduced customer scrap and reduced the customer's assembly time by 50%.  Everybody was happy
Today, JBC offers customers more than just die cutting and engineering expertise. We also strive to provide value added value engineered (VAVE) solutions and Supply Chain optimization that improve overall quality, reduce down-time, and lead to cost-out opportunities.  
Problem #5: Response Time
In today's world, technological advances have trained many consumers to expect immediate answers.  At JBC, our customer service team does a commendable job providing timely responses to customer inquiries -- but we haven't quite caught up with Siri or Alexa.  We believe the human touch is important, so we probably never will. But that doesn't stop us from continuously ideating ways to provide our customers with higher levels of accessibility and responsiveness.
How We Fixed It:
Because our standards are so high, and because of our commitment to continuous improvement, this is an area where we will always be striving for "better."   At present, we are implementing a CRM system to speed up response times to customer inquiries and continuing to infuse a culture of customer-centricity throughout the organization.
Everything we do at JBC is driven by our founding principles of quality, responsiveness, outstanding customer service, and engineering support. Our mission is to foster continuous innovation and customized services that enhance the success of our customers, employees, and other stakeholders. Every day, we work hard to improve the customer experience at every touch point and truly "make doing business easy."
A Partner You Can Count On
From precision die cutting, to other flexible materials converting capabilities, to rapid prototyping, JBC's industry leading capabilities allow us to control the costs, responsiveness, and quality of the raw materials and finished goods provided to our customers. But that isn't all. We also offer VAVE and supply chain management expertise and support to help manufacturers optimize the integration of our parts and materials, reduce inventory, improve turn times, and streamline their supply chain.

Contact us today to learn more about the products and services we offer to help overcome your latest challenge.