By Kate Gluck on
2/6/2020
A Q&A with Frenzelit: isoGLAS Needle Mats for Appliance Thermal Insulation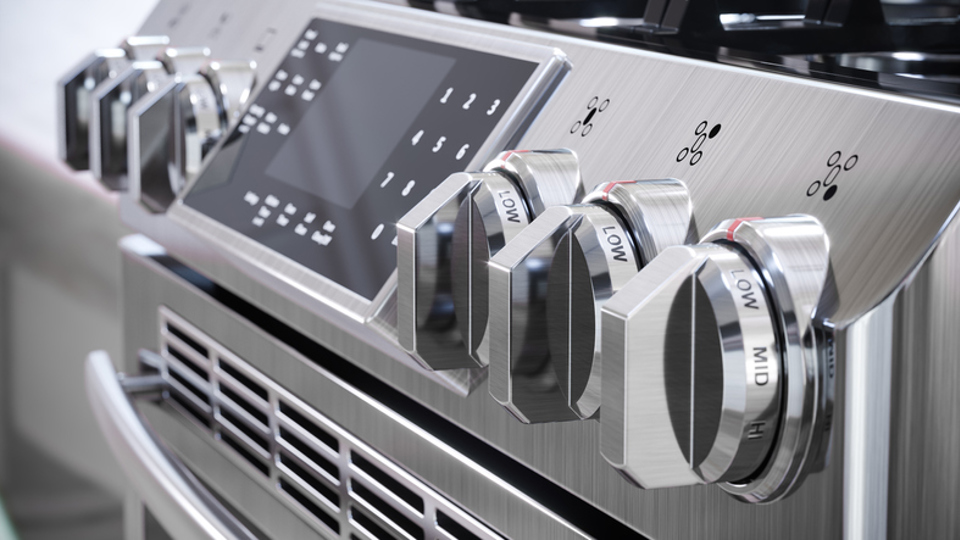 Consumers from both commercial and domestic kitchens want high performing, safe, energy efficient appliances that feature the latest technological advances. At the same time, buyers want products with smaller footprints, slimmer profiles, and bigger capacities. This can present challenges, particularly in high temperature insulation applications. In these applications, design engineers need durable materials that demonstrate very little linear shrinkage, low thermal conductivity, can endure exposure to household cleaning detergents, and more.
In this installment of our material Q & A series, we feature Roy Smith, Sales Manager, Industrial Textiles for Frenzelit, a family-owned company based in Upper Franconia, Germany that develops, produces and sells insulation materials for various industries. He compares the performance of Frenzelit's isoGLAS® Needle Mat Insulation in appliance applications to bio soluble ceramic fiber materials. 
How does Frenzelit isoGLAS Needle Mat Insulation compare to bio soluble ceramic fiber materials?
Frenzelit isoGLAS Needle Mats are composed of high-temperature-resistant textile glass fibers that are ideal for applications requiring high performance thermal and acoustic insulation. They offer:
Consistent thickness and density
Equal insulation performance over surfaces
Easy assembly
100% shot free
Low organic content depending on fiber grade
High thermal insulation performance
Low to no smoke / outgassing
Superior resistance against chemicals found in typical household detergents
Non-carcinogenic fibers, as defined by WHO
In contrast, bio-ceramic insulation materials typically demonstrate:
Inconsistent thickness and density
Varying insulation performance
High levels of shot and small fiber parts
Fragility, requiring additional time and cost for handling and installation
Why are these features so important?
Consistent thickness and density affects material performance, safety, thermal management, and ease of assembly. Equal insulation performance over surfaces reduces the occurrence of hot spots. Increased dust lowers safety performance, as dust can find its way into parts, causing smoke and unpleasant smell. In all of these categories, isoGLAS needle mats outperform bio ceramic insulation materials.
Why does compression & recovery performance matter?
Compression and recovery performance can alter the effectiveness of insulation. If insulation materials don't recover well after compression during handling, installation, or assembly, areas with reduced thickness will contribute to raised surface temperatures and hot spots. This also decreases safety and product longevity. 

So when you evaluate insulation materials for high temperature applications, it is important to examine two key questions:
How well does the insulation recover after compression?
Does compression affect the performance of the insulation?
Under thermal analysis, isoGLAS and bio-ceramic insulation materials perform very differently. Bio-ceramic materials do not recover well, showing clear impression marks of the heated balance weights. In contrast, isoGLAS almost completely recovers, showing very limited elevated temperature areas.
Compression set analysis shows that bio-ceramics underperform compared to isoGLAS. When weight is placed on samples of both materials and then removed, bio-ceramics show visible marks and reduced thickness, while isoGLAS shows almost no marks. 
Why do insulation materials need to be resistant to household chemicals?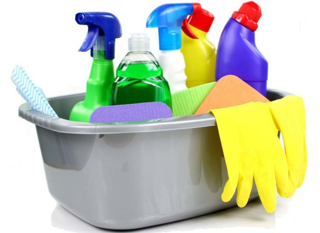 Insulation materials in home or commercial kitchen appliances must be able to withstand exposure to chemicals found in typical cleaning solutions. Reduced resistance to household detergents can affect performance and even lead to failure, which can increase fire and safety risks.
When material samples of bio-ceramic insulation and isoGLAS® are exposed to 5% lemon acid and sodium hydroxide solutions, bio-ceramic insulation shows very low resistance. Weight loss of the bio-ceramic samples is significantly higher than that of isoGLAS® LEM. After exposure, bio-ceramic becomes hard like a rock, losing nearly all of its insulation properties. In contrast, isoGLAS® remains flexible, retaining its properties and insulation performance.
Why is the production of dust and particulates relevant?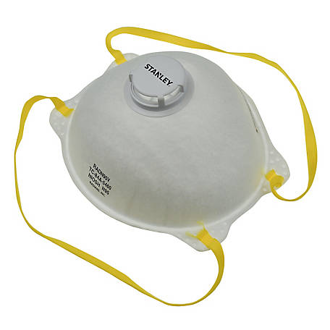 If insulation materials produce a high level of dust and particulates during assembly or use, this decreases performance and safety. Fibers can get into products and catch fire or produce unpleasant smells. Dust and particulates also increase cleanup after production, installation, and assembly. 
During testing, bio-ceramic materials show significant evidence of critically low fiber diameter, as well as shot balls. They also produce a high level of dust during assembly and cutting, leaving high levels of shot and fibers on the floor and products. In contrast, isoGLAS fiber diameters are not critical and are shot free, producing little to no dust during assembly and cutting.
When it comes to applications requiring high temperature resistance and acoustic insulation, Frenzelit isoGLAS Needle Mats outperform bio-ceramic materials at every turn. Frenzelit isoGLAS material is a highly engineered non-woven and harmless to consumer health, thus providing the ideal insulation properties for appliances.
The JBC Technologies Difference
JBC Technologies is a premier die cutter and flexible materials converter with extensive experience sourcing, die cutting, and laminating thermal insulation materials for appliance, industrial, and automotive applications. From industry leading ceramic blankets and papers, to glass fiber and non-woven needle mats, to synthetic blankets and more, JBC offers a wide selection of lightweight, synthetic thermal insulation materials. Contact us today to put our manufacturing capability, strategic sourcing network, and product design knowledge to work for you.