By Brenda Doskocil on
7/15/2019
Benefits of Embossing in Heat Shielding Applications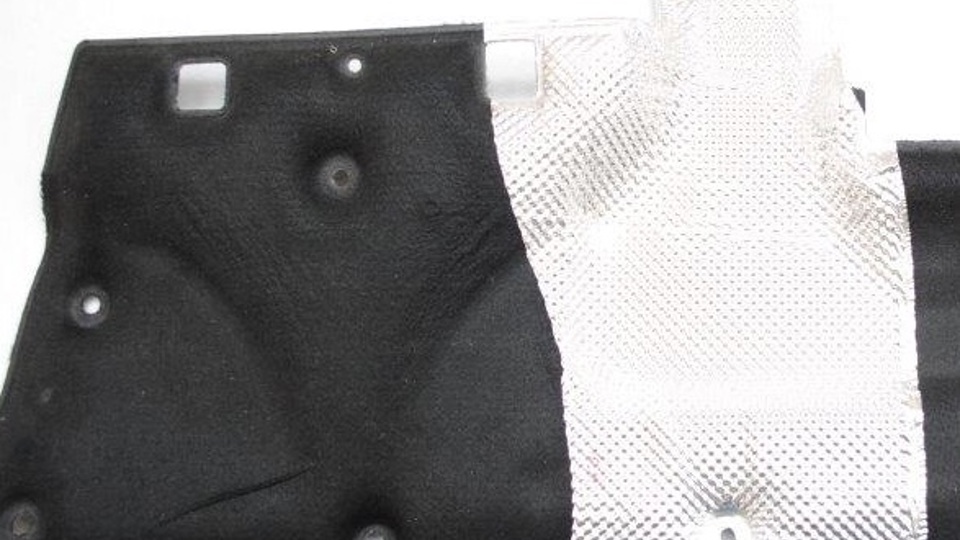 Design engineers today are looking to achieve optimal thermal suppression in a variety of applications without the use of traditional metal heat shields. Custom-designed solutions made of alternative materials such as lightweight aluminum or foil-faced insulation are increasingly popular. 
Used in conjunction with these alternative materials, features such as calotte embossing are helping manufacturers achieve optimal performance, lightweighting, and thermal management. 
This post highlights some of the reasons that calotte embossing is an important step to include in the design and construction of a lightweight heat shield.  
Better Formability
The process of embossing creates raised, three-dimensional features on flat, flexible substrates like aluminum and other thin gauge metals. The resulting "z axis" gives the aluminum more stretch and therefore increased flexibility and formability. As a result, embossed aluminum is easy to form into larger 3D molded pieces that can be used as engine dash insulators, hood insulators, tunnel shields for underbody systems, and more.
Increased Stiffness, Reduced Weight
Because the embossing process increases the stiffness of the base material, it facilitates the use of thinner, lighter gauge materials throughout a heat shield. As a result, designers can choose from a much broader spectrum of materials to manage a heat shield's overall weight.   
Stronger Acoustic Insulation Properties
The three-dimensional structure of an embossed sheet disrupts sound waves that are reflected and transmitted. Embossed foils also reduce vibrations that can produce unwanted sounds. For designers who need to limit noise, vibration, and harshness (NVH), embossing is an important part of a complete thermal-acoustic solution.  
Appearance
Embossing also helps to hide wrinkles and imperfections in materials, improving visual presentation.
Embossed die cut heat shields can be produced in both single and multi-layer constructions. As a single layer, embossed materials provide a standoff from touching surfaces, reducing hot spots. Multi-layer embossing increases rigidity and formability, and provides for an air gap between parts, preventing layers from making full contact and improving radiant heat reflection.
JBC Technologies is a premier die cutter and flexible materials converter with extensive experience sourcing, die cutting, and laminating thermal insulation materials for appliance, industrial, and automotive applications. Contact us today to learn how our extensive manufacturing capability, strategic sourcing network, and extensive product design knowledge can help you develop the best, most cost-effective solution for your application.