By Kate Gluck on
10/4/2019
Case Study: JBC Improves Customer's Product Performance, Assembly & Supply Chain Efficiency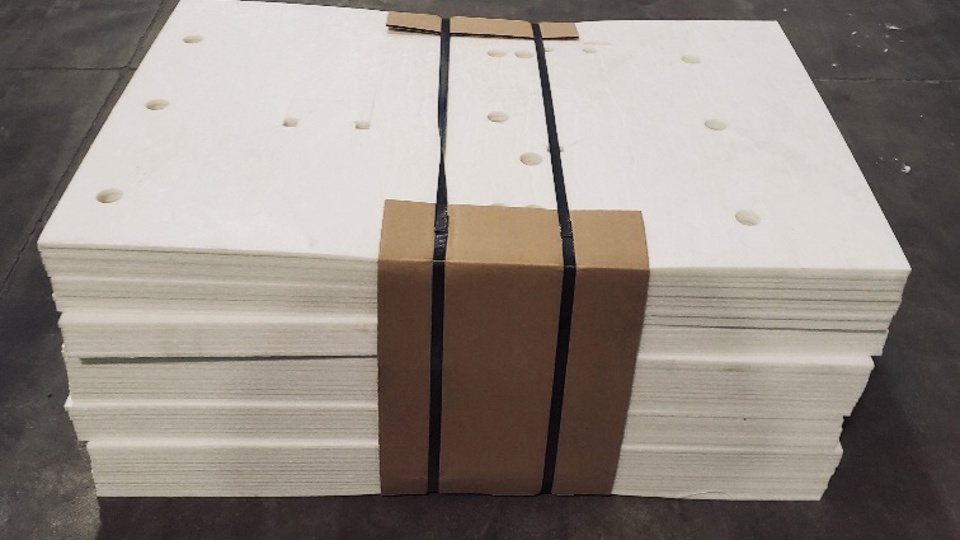 Customer
A Leading Appliance OEM
Challenge
A large appliance OEM was seeking a better insulation for their high-end products.  Their current supplier's position was that nothing better existed.  Additional pain points included: 
the logistic expenses associated with moving die cut insulation parts to the assembly lines
the housekeeping costs associated with daily cleanup of the assembly lines 
the disposal costs associated with all the packaging required for die cut insulation
JBC saw the value of addressing all these issues while simultaneously creating a better insulation material. 
Solution
When challenged by the customer's request, JBC engaged one of its key supply partners who had a corporate strategy to become a thermal insulation solutions provider.  Alternative material concepts were presented, and the customer expressed interest.  After two years of development, a new fiberglass-based insulation was created specifically for the customer's application. 
The customer also wanted parts delivered to the line using the customer's mandated local distribution partner who was managing their inventory. 
JBC took this a step further and continued to streamline the supply chain process by establishing a local manufacturing presence and replacing the distributor with a JBC created Vendor Managed Inventory model. In addition, JBC developed a new packaging method that eliminated almost all cardboard and the need for "standard" box sizes. The new packaging and delivery system gave the manufacturing engineers flexibility to configure specific die cut quantities to optimize space with the new assembly line saving about 25% of production floor space. It also streamlined logistics through the elimination of internal procurement functions and materials receiving and handling requirements. 
In 2018 the customer conducted an audit of all vendors claiming they provide managed inventory services and JBC's VMI system was identified as best in class.
Today the customer's Total Cost of Ownership (TCO) has been minimized. They leverage JBC's materials and fabrication expertise during new product design and they rely on JBC to support daily production with an optimized supply path from raw material to fabrication and direct delivery to point of use. 
Result
Higher material performance at a significant cost savings
Lead time reduced from 4 weeks to a few hours 
Operational efficiencies achieved through custom kitting and sequencing solutions 
Happier line operators due to improved cleanliness and ease of assembly
JBC Technologies is a leading flexible materials converter that provides innovative die cut and other converted flexible material solutions to manufacturers around the globe. As demonstrated in this case study, the impact of what we do goes far beyond die cut parts. JBC also delivers supply chain optimization, helping manufacturers reduce inventory, improve turn times, and streamline their entire supply chain. Contact us today to learn how we can put our expertise to work for you.