By Kate Gluck on
2/24/2021
A Look at Berry Global's Polyken 3621A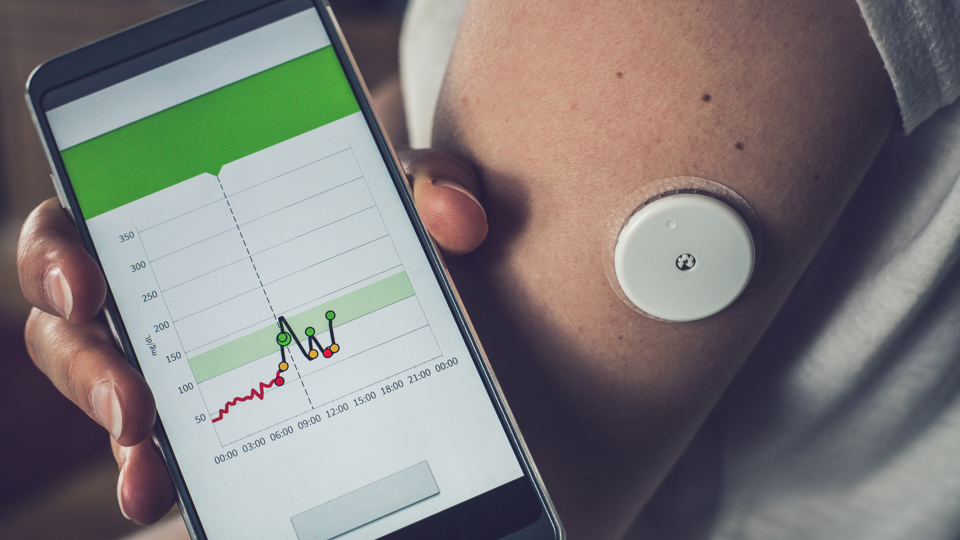 A Strong Choice  for Long-Term Wear, On-Body Monitoring Devices
Even before the global pandemic, the medical industry was seeking to increase both access to and quality of care through remote patient monitoring. As the need to monitor patients outside of a hospital setting grows, so has the need for long-term wearable, breathable adhesive tapes that can keep a device safely and comfortably attached to a patient's bare skin for long periods of time. These adhesive tapes must be able to flex, withstand perspiration-born moisture, and maintain a soft feel for maximum patient comfort.
While the market for wearable, breathable adhesive tapes continues to grow, only a few manufacturers offer the right products for long-term, on-body medical applications. We recently spoke with Brian Hall, Business Development Manager, Medical, for Berry Global Inc. regarding the key features of Polyken 3621A, an industry-leading, polyurethane non-woven long-term wear adhesive tape solution for the medical industry.
Q: Tell me a little bit about your background in long-term wearable non-woven tapes?
A: I have more than 20 years of experience in the medical industry, but mostly relating to LFD (Lateral Flow Devices) technology. Over the last eight years, I have been working with large OEM's and converters finding die-cut adhesive solutions for long-term wear on-body monitoring devices that require medical-grade tapes for 7-14+ day applications.  
Q: Is this a growing market? Why or why not?
A: This absolutely is a growing market. Professionals and industry leaders have stated the global wearable technology market size was valued at USD 32.63 billion in 2019 and is projected to expand at a compound annual growth rate (CAGR) of 15.9% from 2020 to 2027 (source).
Why? Because the need for monitoring patients outside the hospital setting is more important than ever. We have rising population concerns followed by capacity constraints...and this was even before COVID-19! 
Q: What were the market conditions that led to the development of 3621A? 
A: Polyken 3621A was designed and developed for various wearable device applications, but the Continuous Glucose Monitoring (CGM) market is finding the most benefit for this product.
Q:  What is the main problem that 3621A solves?
A: OEM's, developers, and patients are all looking for at least 7-14 day wear duration on skin. The adhesive must be comfortable to wear and remove cleanly without causing trauma.
Q: What are the key characteristics of Polyken 3621A?
A:  Polyken 3621A is constructed with a breathable, polyurethane non-woven carrier.  Because it is breathable, it lends itself to increased patient comfort. Our material uniquely achieves bi-directional stretch, which allows for excellent flexibility to move with the skin and an extra soft feel. In addition, our medical-grade adhesive technology can achieve 14-day wear on skin—depending on device weight, size, wear location, skin preparation, etc.—and is highly resistant to perspiration-born moisture. Polyken 3621A has been tested in accordance with ISO 10993 and found to be non-cytotoxic, non-irritating, and non-sensitizing. Lastly, it is easy to convert and die-cut.
Q: Why are these features relevant to a medical device design engineer?
A: Most common non-woven products and materials can only stretch in one direction. The bi-directional stretch capabilities of Polyken 3621A provides for maximum flexibility and mobility, facilitating patient comfort. As a result, it offers medical device engineers an excellent long-term wear solution that is also "skin-friendly" for end-use customers.
Q: What are the most common applications for long-term wearable adhesives like Polyken 3621A?
A. Our product is most commonly used in long-term wearable device medical components like:
Continuous Glucose Monitors (CGM)
Pulse Oximetry
Medication delivery systems
Medical device fixation, assembly, and attachment
Sensor components and patient monitoring
Electrodes (ECK/EKG)
Q: What is the importance of working with the right converter when it comes to turning your long-term wearable non-woven tapes and adhesives into finished, functional parts?
A: Selection of the right converter is vital. The right converter has the best equipment, converting capabilities, and engineering expertise to manage our product, ensuring even the most exacting specifications are met. The right converter makes sure our products are handled and applied correctly to the device or part from design inception, to production, through to end-user execution. Our converters have the highest ISO quality standards.
About JBC
JBC is a leader in providing the highest quality die-cutting and material converting solutions to the medical industry. From adhesive solutions for complex medical applications to medical diagnostic kits and pharmaceutical filtration components, we produce die-cut parts that match the highest standards.  Contact us today and we can help you determine the right adhesive solution, die-cutting process, and/or automated assembly system for your part or application.