By Tim Weiss on
2/25/2016
Die Cut Electronic Components for EMI Shielding and Environmental Sealing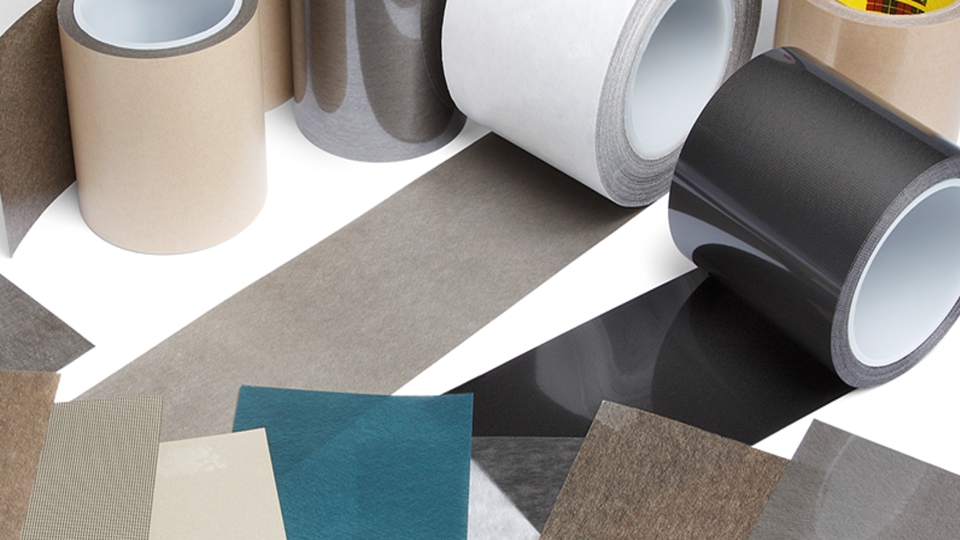 Electronic component manufacturers need die cut parts that are cost-effective to produce, easy to install or assemble, and that meet all of an application's requirements. As electronic designs grow smaller and more complex, die cut products are serving multiple, critical functions. For example, a die cut gasket in a ruggedized electronic display may need to provide both EMI shielding and environmental sealing.
JBC Technologies uses precision die cutting to create high-quality, cost-effective electronic components such as EMI and enclosure gaskets. Here at our Made in the USA facility in North Ridgeville Ohio, we add value to your electronic designs through design assistance, strategic sourcing, and assembly automation. Our industry expertise includes die cut thermal interface materials and thermal management materials.
Die Cut Gaskets and Die Cut Foil Tapes
JBC Technologies converts EMI shielding materials into die cut gaskets that protect electronic components against electromagnetic interference (EMI). Types of EMI gasket materials include die cut elastomers such as particle-filled silicones, and die cut tape with a metal foil backing and pressure-sensitive adhesive (PSA). Through material selection and component fabrication, we support your electronic designs.
Particle-filled silicones combine EMI shielding and electrical conductivity with heat resistance and environmental sealing. These shielding elastomers are filled with metal or metal-coated particles and are often used as enclosure gaskets. Importantly, shielding silicones support the use of PSAs for EMI gaskets that are easy-to-install. Some compounds also meet U.S. military or UL flammability requirements.
Die cut foil tape for EMI shielding has a thin metal backing made of copper or aluminum foil. The acrylic PSA that's used with these tapes is electrically conductive and has a low contact resistance that helps to drain static charge. Die cut foil tapes also have a removable liner that supports not just precision die cutting, but the peel-and-stick installation of die cut parts.
Die Cut Thermal Interface Materials and Die Cut Thermal Management Materials
JBC Technologies also die cuts the thermal interface material that provides a thermally-conductive path between a heat source such as a microchip or printed circuit board (PCB), and a heat sink. Typically, a metal heat sink with fins is attached to a microprocessor chip with a screw or clip. To fill the air gap between the heat source and the heat sink, your application may require die cut phase change materials (PCMs), particle-filled silicones, or thermal tapes.
PCMs consist of a mixture of organic binders and ceramic fillers, and may include a supporting substrate with foil. Particle-filled silicone sheets are filled with aluminum oxide particles for high thermal conductivity. This die cut thermal interface material helps the heat sink to absorb as much heat as possible and provides a good alternative to thermal greases, which are messy and can migrate. Thermal tapes include die cut foil products, and can also be used in placed of a metal screw or clip to support heat sink attachment and thermal transfer.
JBC Technologies can also die cut thermal management materials that disperse and dissipate heat. Heat spreaders that are made from flexible graphite sheet materials eliminate localized hot spots and are a good choice for electronic devices such as a laptop computers. As with other die cut products, JBC Technologies can leave your die cut parts on the roll to facilitate automatic or manual application.
Die Cut Parts for Electronic Components
Do you need die cut parts for EMI shielding, environmental sealing, or thermal management? Are you ready learn more about how die cut products support installation and assembly? Are you looking for an experienced provider of electronic components? Then contact JBC Technologies today.