By Alexandra Bonacuse on
1/23/2019
Faces of JBC: Get to Know Anthony DiVencenzo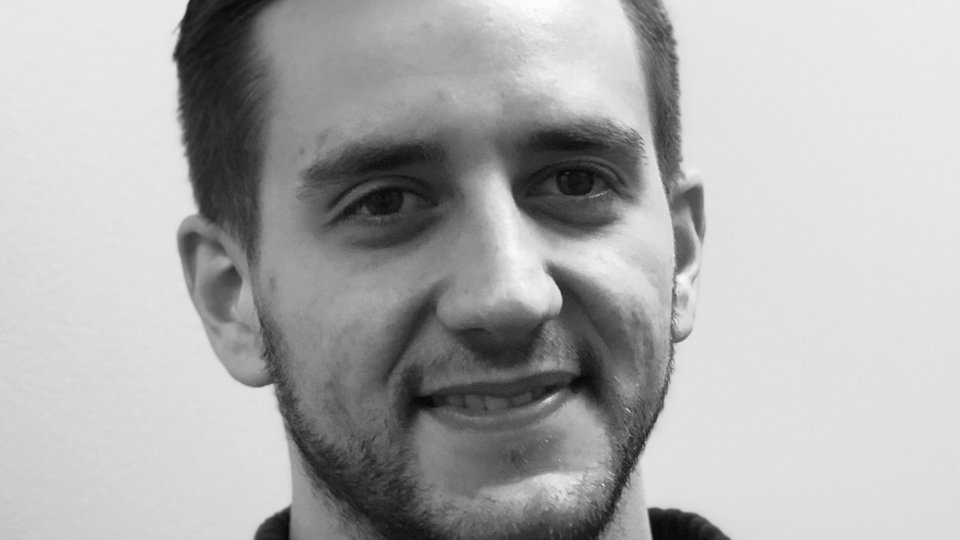 Welcome to the first edition of our Faces of JBC Technologies series. Throughout the upcoming year and beyond, we'll be periodically highlighting some of the team members who make JBC one of the leading die cutters and material converters in the country.  
Why? Because we know that many of our customers don't get the opportunity to meet all of the dedicated individuals who are working so hard to ensure that we deliver supply chain optimization, engineering innovation, and manufacturing excellence day in and day out.  We want you to know the names behind the functions… and the faces and stories behind the names.
With a large team handling everything from sourcing, to engineering, customerservice, operations, manufacturing, shipping and more, it was difficult to choose who to feature first so we decided to start with our newest employee:  buyer, Anthony DiVencenzo.
Q. What was your background before joining JBC?
I come from the wholesale distribution industry, primarily HVAC. I went to school for supply chain operations and then worked in the HVAC building products industry.  I also worked as a furnace and air conditioning technician before joining JBC.
Q. Where did you go to school?
I attended the University of Akron, focusing on supply chain operations. I graduated in 2016 with a Bachelor of Business Administration degree.
Q. What is your role at JBC?
My title is Buyer here at JBC. I am a purchasing agent and it's my job to coordinate raw material production orders and ensure we have sufficient materials based on customer demand, forecasting and planning.
On a day-to-day basis, I coordinate with the departments and staff that handle production orders and manage inventory based on safety stock levels and current and predicted customer demand. It's my job to keep the company moving, material-wise, to make sure we have all the supplies we need to produce the variety of parts that we make before a customer needs them.
Q. What about JBC attracted you to the company and your current position?
I have some family members who work at JBC, so I grew up hearing about the company. After graduating college and spending time in the HVAC industry, I realized how many ways JBC was linked to what I was already doing and what I wanted to be involved in (JBC makes a lot of parts for the HVAC industry) and started to look for a chance to further my career in supply chain management here.
I was always attracted to the fact that JBC is a small, tight-knit, family-oriented business. Everyone here cares about one another and works well together. I also always had an interest in the cutting edge technologies, products, and solutions that JBC was producing, as well as the variety of industries they serve.
JBC has grown so much since its inception and is obviously going to continue to grow. Not only is there growth opportunity here for me, but the company itself continues to evolve and expand and grow bigger than it was in the beginning. That is an exciting thing to be a part of.
Q. What is the best thing about working at JBC so far?
I started here on December 3, 2018 so I am still new to the JBC team. The best thing about JBC so far is that there is so much to learn. I like that there is a complexity to what JBC does. There are so many details and stages that are part of taking raw materials and turning it into a variety of finished parts -- from research and design, to forecasting demand, to product testing and more -- it leaves a lot for me to wrap my head around. I am facing a steep learning curve here but I am eager to reach my full potential.
I have also realized that at JBC,  everyone has the chance to help the company grow and make sure we provide customers with the highest quality service and products available. I am excited to be a part of that team, to work hard each day to be as effective as I can and make a difference for our clients.  
Q. What do you like to do outside of work?
I enjoy spending time with my dog and watching sports. My favorite teams are the Cavs, Cleveland Browns and the Indians.
I still enjoy doing things with my hands as well. My Dad has a property management business so I help out there after work, doing HVAC jobs for his properties.
Other than that, I like to spend time with my family -- I have a sister and two younger brothers locally, in addition to my parents.