By Alexandra Bonacuse on
2/14/2019
Faces of JBC: Get to Know Joe Roberto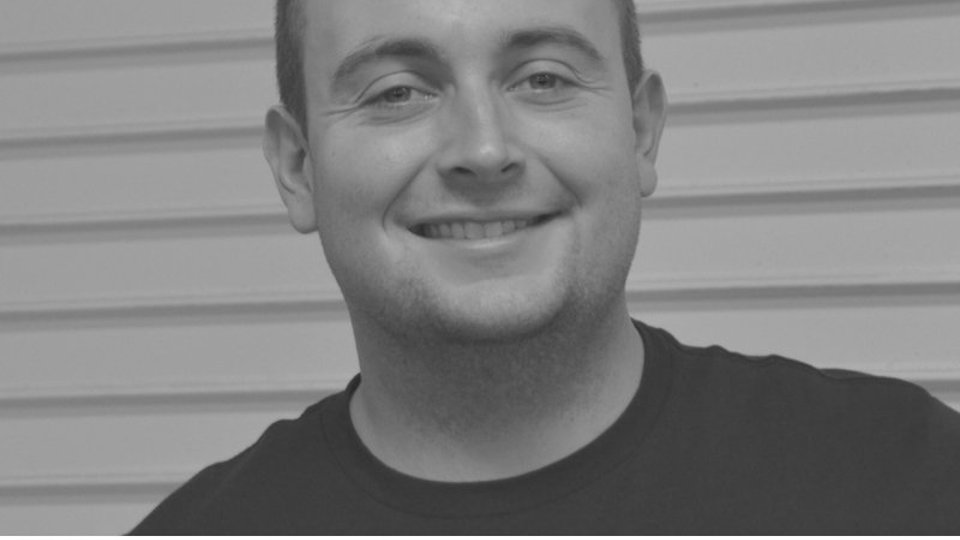 Welcome to the second edition of our "Faces of JBC Technologies" series. We continue to highlight some of the team members who make JBC one of the leading die cutters and material converters in the country. 
We want you to get to know the names behind the functions… and the faces and stories behind the names. Today, we've chosen to feature another one of our newest employees:  Mechanical Engineer, Joe Roberto. 
What was your background before joining JBC?
I joined the U.S. Air Force reserves about eight years ago. I was an avionics technician and worked on the electrical systems in C-130 airplanes. After that, I studied engineering at the University of Akron.
What is your role at JBC?
I am a mechanical engineer here at JBC Technologies. My primary focus is assisting the rotary department with design and optimization of processes. While die design isn't part of what I do, I do help to improve the efficiency of part production processes. Ultimately, it is my job to help make the operators lives easier so that they can produce the highest quality products for our clients.
What attracted you to JBC and your current position?
I grew up watching my Dad, an experienced mechanic, build and restore cars. As I got older, I helped him work on cars and started to fix dirt bikes on my own. Working with my hands quickly became more than just a hobby. 
While serving in the Air Force, I realized that the mechanical engineering industry would be a good fit for me, as it would allow me to get my hands dirty. After getting my college degree, I began to look for a job in the industry.
I started out working at a larger corporation as a safety engineer but it wasn't a good fit. I didn't enjoy the massive corporate culture and wasn't really working with my hands.
When I learned about JBC, its tighter knit culture, along with the diversity of products and industries served appealed to me. I saw that there was a lot I could learn here and appreciated that I could contribute to a very hands-on mechanical process.
What is the best thing about working at JBC so far?
I think the people at JBC are the best thing about working here. You can tell that the majority of people here enjoy coming to work. They aren't just showing up to get a paycheck. Everyone takes pride in what they do and want to do their part to make the company successful.
What do you like to do outside of work?
I've raced dirt bikes since I was four years old -- I could ride a dirt bike before I could ride a bicycle. While I don't race much anymore, I enjoy following my friends to their races and helping them fix their bikes.
My family is in Chardon, so I also take time to visit them regularly. I'm currently helping my Dad restore a '67 Firebird. Other than that, I enjoy living in Akron with my girlfriend of three years.