By Kate Gluck on
10/8/2019
Faces of JBC: Get to Know Wes Sechrist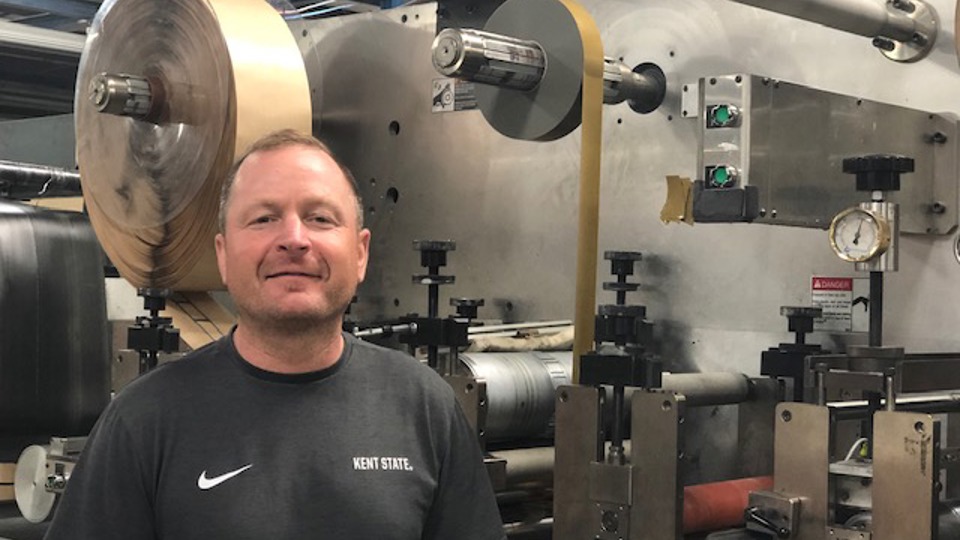 Welcome to the next edition of our "Faces of JBC Technologies" series. We continue to feature the faces behind our brand, the people who every day bring their best to the table and help to ensure our customers receive the highest quality products and services. 
Our employees are the key to achieving our main purpose: make doing business easy for every customer. Today we feature Warehouse Manager/Production Supervisor, Wes Sechrist. 
What did you do before joining JBC? 
I attended Lakewood highschool and then was planning to attend the University of Akron. Just before classes started, I was drafted to play for the Cleveland Crunch, a professional indoor soccer team. 
I played for that team, competing in the U.S. and abroad, for about fifteen years. I didn't have a family at the time, so it was a pretty amazing experience.
How long have you been with JBC?
I have been with JBC for four years. I started out as a warehouse manager and then was asked to take on the additional role of production supervisor about a year ago.
What drew you to JBC?
I previously worked in a similar manufacturing facility, managing three to four different production departments. I decided I needed to move on from that position and luckily had been in touch with a general manager from JBC for awhile. I connected with him and decided to make the transition to JBC. It has been great ever since.
What have you enjoyed about working with JBC?
At my old job, I was on call seven days a week, 24 hours a day. At JBC, while I do need to answer calls and emails throughout the day (I manage night staff), I am encouraged to have a family life and leave JBC behind at the end of the work day. JBC has provided me with another hour and a half per day with my family. I'm a much happier person here because of that. My family is very important to me. 
JBC also has a new management team that has come in in the last couple of years. It has been exciting to see what they are bringing in, paving the way for even more growth for JBC. Their management style is also incredibly positive and supportive.
What else has stood out to you as an employee at JBC?
I really like the people I work with. Enjoying who you with can be half the battle at a job. Upper management especially can affect every employee. I am happy to say that here at JBC, all of the management staff provide a positive, fulfilling working environment.
What are some of your hobbies outside of work?
I have a lovely wife and two boys — one is a senior in highschool and another is a senior at Kent State. I enjoy spending time with them.
I do love to play golf and try to get out every other weekend to play. I have also always loved to hike and go backpacking. While I haven't done it for about ten years, I hope to get back to that someday.