By Kate Gluck on
1/11/2023
Faces of JBC: Get to Know Wioleta Kielbasinska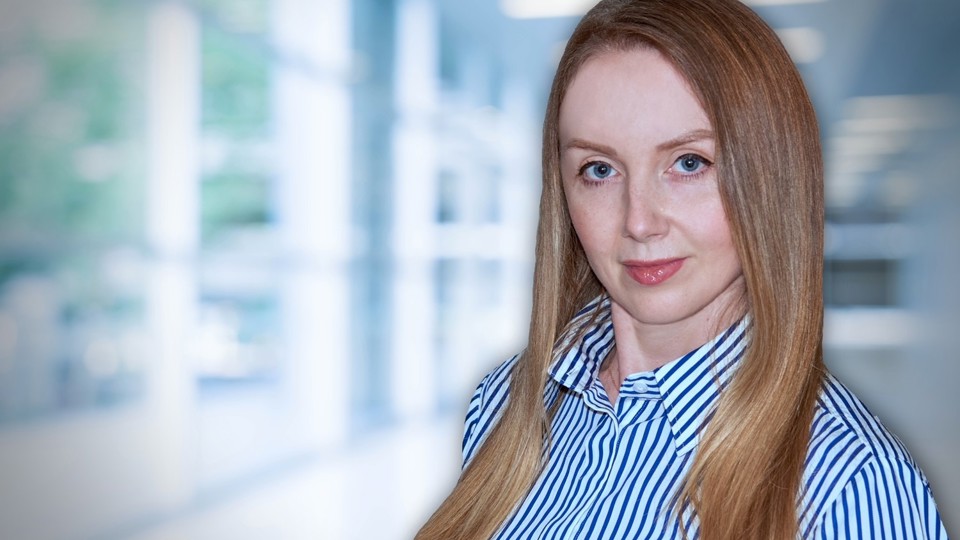 Welcome to the newest edition of our Faces of JBC series. As has been our tradition over the last few years, we continue to highlight some of the team members who make JBC one of the leading die-cutters and material converters in the country.
We want you to know the names behind the functions and the faces and stories behind the names. Today, we've chosen to feature an employee we were lucky enough to add to our team as part of our acquisition of HST Materials Inc.
Say hello to JBC Chicago General Manager, Wioleta Kielbasinska
Where did you work before JBC?
I started my professional career with a finance company. During five years of employment there, I quickly advanced from Credit Investigator through Loan Closer to Marketing Analyst. I also worked as an office and warehouse manager for a construction company and as a marketing manager for an optics startup before I joined HST Materials (now JBC-Chicago) in sales support and estimating.
It's been nine years since I entered the manufacturing sector, during which I've been exposed to many projects and responsibilities, including quoting, sales, purchasing, ERP system implementation, operations, and management.
Why did you decide to go into Manufacturing, and what do you like most about it?
It was meant to be. I love how technical and complex it is. Fast-paced and innovative. You learn something new every day.
Describe your role at JBC and how it fits with the big picture.
I am the General Manager of the JBC-Chicago Elk Grove Village site. I'm responsible for all its operations, strategic planning, and supporting all manufacturing needs.
What attracted you to JBC, and what is your favorite part of your role?
I have joined JBC Technologies as a part of the HST Materials acquisition. But even before everything was finalized, I was impressed with the company values, capabilities, expertise, and amazing people I interacted with.
Tell us about the team you work on.
I believe that people are the heart of the organization; their hard work and dedication are what make the company successful. I could not ask for a better team than I have currently. They are very talented and results-driven. Each person brings a unique set of skills working in synergy towards success.
What is the best/most unique part about working at JBC?
The company culture that encourages and supports growth.
So far, what has been your favorite project since working here?
Supporting our team for continued growth, including sales efforts, new product launches, and staffing needs. And, of course, ensuring that we make and deliver quality products efficiently and on time.
How do you feel you have grown professionally, and what are your expectations for professional growth?
When I started my path in this industry, I had experience in management. However, I did not have the technical skills needed for manufacturing. Different positions through the years gave me expertise in sourcing, converting, extrusion, molding, bonding, sales, and quality.
Combining these skills with my managerial experience makes me successful in coaching my team and leading them to success.
Can you describe your job or the company in three words?
Agile. Innovative. Diversified.
What are you most proud of while working here at JBC?
I am proud to be a part of such a fantastic team. People are committed to their jobs and always willing to help one another.
What is your greatest motivation?
Self-mastery and growth. Accomplishing my goals and helping people accomplish theirs.
What are some of your interests outside of work?
I love to travel and experience different cultures, traditions, and food. I enjoy backpacking, hiking, and spending time in nature.
What is something about you that most people don't know?
I'm afraid of water; I almost drowned as a child. However, I continuously work to overcome that fear. Last year I signed up for swimming classes. Next year, triathlon.