By Tim Weiss on
5/19/2016
How Vertical Integration in Die Cutting Saves You Money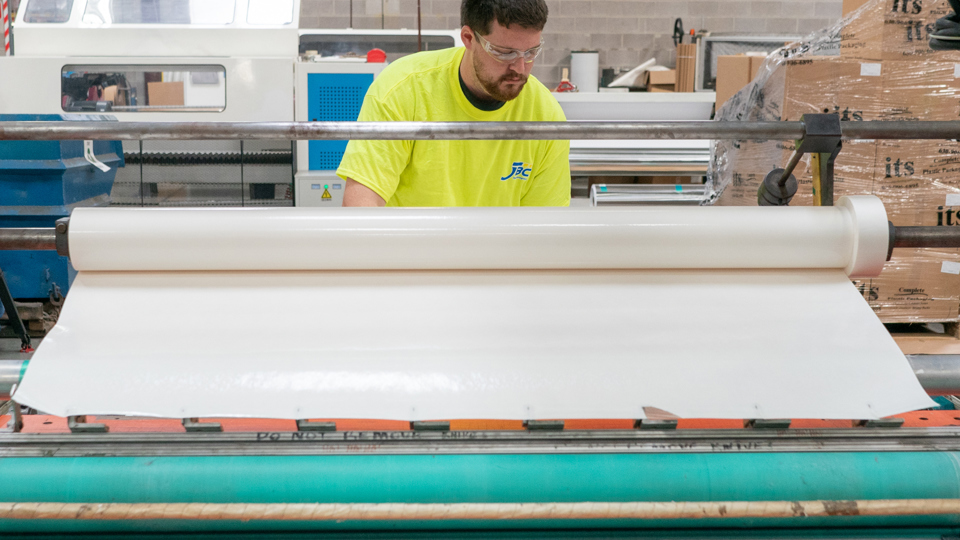 Die cutters that are vertically-integrated have greater control over their material and production costs. In turn, these companies can pass along the savings to their customers.  Not all die cutters are vertically-integrated, however, and the degree or type of vertical integration may vary. Many manufacturers say that they offer complete die cutting services, but only some of these businesses also have ancillary conversion capabilities. Even fewer die cutters offer value-added solutions such as rapid prototyping, custom packaging, and assembly automation.
JBC Technologies is a vertically-integrated die cutter with truly robust capabilities. In addition to flatbed and rotary die cutting for production quantities, we offer digital die-less cutting for rapid prototyping. Fast, accurate, and cost-effective die cutting isn't the only way we can save you time and money. With our material conversion capabilities, JBC Technologies can source materials right from the factory, cut or slice them to size, and even laminate them prior to parts fabrication. This means we can buy materials in the most cost-effective dimensions, convert the materials efficiently, and pass along the savings to you.
Slitting, Splitting, and Laminating
Some gasket materials are manufactured in large master bar widths. If you choose a die cutter that lacks ancillary converting equipment, the die cutter will have to order materials already slit to-size. Slitting adds costs to your order, and markups and shipping costs may apply. Plus, because the cost structure of the raw material converter remains unknown, you can't be sure that your gasket materials were converted in the most economical way. By contrast, JBC Technologies can source materials in large but cost-effective sizes, slit them in-house to the size that's needed, and then die cut parts. 
JBC Technologies can also convert thicker materials into thinner materials for subsequent parts fabrication. Known as splitting, this material-conversion process allows us to reduce material costs and pass on the savings on to you. For example, a material supplier may produce a material with a standard 1/2" thickness. Your design, however, specifies parts that are 1/4" thick. A die cutter that lacks this support capability needs to source 1/4"-thick material that has already been split. If you choose JBC Technologies, however, we can order the most cost-effective material option available from our raw material suppliers and convert the material in-house. This results in a lower, total cost for you.
As part of our material conversion capabilities, JBC Technologies can also laminate materials to meet your application requirements. If you choose a die cutter that lacks these capabilities, however, you'll have to pay more for materials that have already been laminated. This means paying for the material converter's labor costs, markups, shipping costs, and any storage fees. Before your die cutter even starts production, your materials have incurred costs that were avoidable.
Cost-Effective Custom Die Cutting
Would you like to learn more about how vertical integration in die cutting can save you money? JBC Technologies is a custom die cutter with robust material conversion capabilities and value-added solutions. From rapid prototyping to custom packaging and assembly automation, we add value to your supply chain. How can we help you? For more information, contact us.