By Bill O'Mailia on
6/26/2019
The Benefits of AutoZorb for Automotive and Appliance OEMs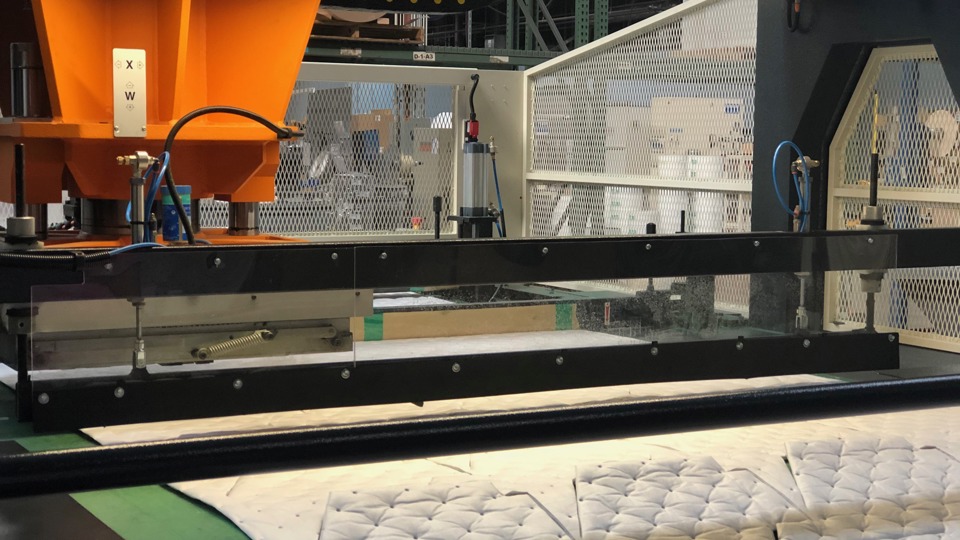 Bill O'Mailia is the Director OEM sales for Aim Fiber Products, a world-class supplier of acoustical and thermal insulation products like AutoZorb®. We'd like to thank Bill for sharing the following insights on why AutoZorb is a great synthetic blanket for automotive and appliance OEMs.
When automotive and appliance OEMs need quality acoustic and thermal insulation, they can turn to Aim Fiber for AutoZorb®.
AutoZorb is an insulation blanket made from polypropylene microfibers. Developed in 1998 by Aim Fiber Products, AutoZorb is used throughout the automotive and appliance industries to provide sound absorption and thermal protection for applications ranging from dishwashers and refrigerators to car doors and trim panels.
While there are many acoustical insulation materials available to the automotive and appliance markets, AutoZorb offers a range of benefits that provide both high performance and cost savings. Here are six reasons why AutoZorb is a great insulation material for automotive and appliance OEMs.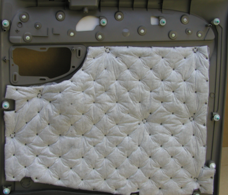 High Acoustical Insulation Performance
Since AutoZorb is made with 100 percent polypropylene microfibers, it has a very high acoustic absorption coefficient. The presence of high-loft microfibers allows AutoZorb to efficiently dissipate sound energy, which results in a quieter appliance or car cabin.
Aim Fiber's AutoZorb CF, adds an acoustical scrim fabric to the material that improves the sound absorption performance of the insulation blanket providing excellent "Cost for Performance" benefits
Lightweight and Durable Insulation
AutoZorb durable construction make it a strong candidate for interior trim acoustical insulation applications. The physical characteristics of AutoZorb demonstrate its superior qualities for thermal stability – the "new" AutoZorb Plus can withstand 2000 hours at 120°C – and AutoZorb's conformability and recovery helps eliminate multiple thickness products for navigating clearances in interior trim panels. These attributes combined with cost and performance make AutoZorb the acoustical absorber of choice for OE's in over a dozen countries.
Hydrophobic Capabilities
Another major advantage of AutoZorb is that it doesn't absorb water. The synthetic properties of polypropylene mean that this insulation blanket won't suck up condensation from hot, humid days or excess moisture found in appliances. As a result, it won't develop mold, mildew, or any other bacterial growth that create unpleasant smells for end users.
Conformability
Unlike stiff, hard materials, it's easy to shape AutoZorb to better fit your application. Certain insulation blankets may require three or four bulky pieces to provide full coverage for a car door. AutoZorb is a conformable, and compressible product allowing the OEM to use one piece with better coverage, providing better sound quality. This reduces the number of parts required, fewer part numbers, and improves assembly efficiency
Easy Attachment
Speaking of installation, AutoZorb doesn't need adhesives to attach it to panels. Instead, installers can ultra-sonically weld AutoZorb to applications, which is a lowest-cost method of attachment. This adds another cost savings for OEMs, as they don't need to devote money to glue or other adhesion methods.
Recyclability
Since AutoZorb is made from 100 percent polypropylene microfibers, it's also 100 percent recyclable. This means that Aim Fiber can repurchase excess material from die cutting and turn it into new material. This process creates a cost savings that die cutting companies can pass along to their customers.
Work with JBC to Convert AutoZorb for Your Applications
When AutoZorb is right for your applications, it's important to work with an industry leading precision die cutter and flexible materials converter. JBC can source custom-slit rolls from Aim Fiber and cut AutoZorb in ways that minimize scrap and maximizing yield. In addition, our VAVE and supply chain management expertise allow us to provide parts designed to streamline your supply chain.
Need quality acoustic and thermal insulation for your automotive or appliance applications? Contact JBC today to learn more about how we can help.