By Brenda Doskocil on
12/3/2015
Why Your Die Cutter May Not be Able to Get the Job Done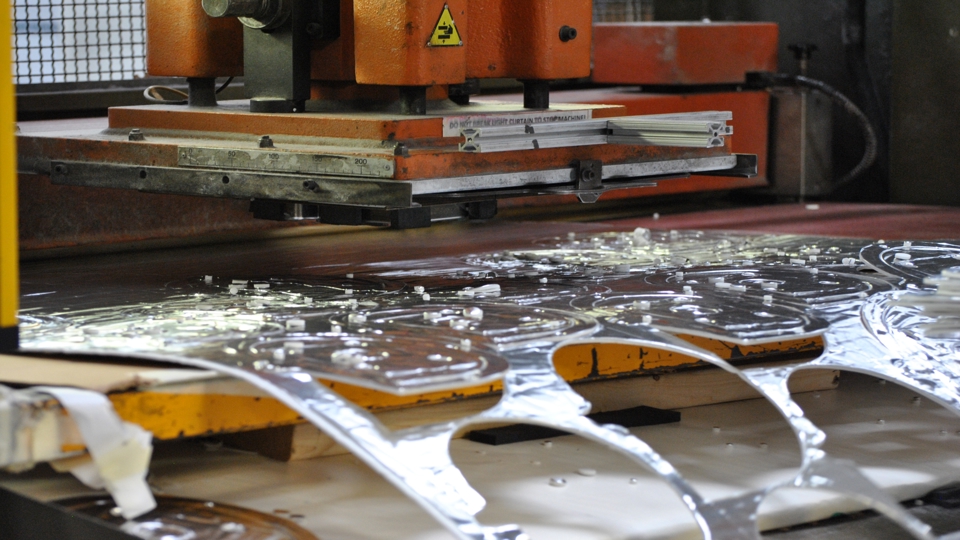 Die Cutting isn't a one-size fits all process. As a Sourcing Manager or Purchasing Manager, it's important for you to know, at least at a high level, what makes die cutters capable, different and better.
First of all, what exactly is die cutting? Die cutting is a manufacturing process used to generate large numbers of the same shape from a flexible material. The die cut shapes (or blanks) are then delivered and assembled into a larger product. Gaskets, shims, seals, labels, heat tape and heat spreaders are all examples of die cut products. Die cut products support a variety of industries and are commonly found in electronics, HVAC, and automotive.
So why, then, might a die cutter not be able to do a job? Well, there are a variety of reasons a die cutter might not be the best fit for your particular project, but in general, here are a few common reasons a die cutter may not be able to cut it (pun intended).
Capacity Issues

Smaller die cutting manufacturers that support a few select clients may not be able to handle large volume orders. It may be an issue of warehousing space, manpower, or machine limitations. It's important to know in advance what the program volume for your order will be so you're not left scrambling when your die cutter shares that they'll only be able to fill 1/3 of your order.

Cash Flow Issues

Depending on the size and scale of your die cutting partner, they may not have the necessary cash flow to support the upfront capital expenditures necessary to scale up for a program. These expenditures include the cost of tooling and equipment, support equipment, and, of course, raw material. Understanding your die cutter's cash position will help you quickly surmise what size and types of projects they'll be equipped to handle.

Limited Capabilities

If your die cutting partner serves a single industry and isn't diversified, they may not have the capability to develop a suitable, cost effective manufacturing method for your program. For example, if they offer a steel rule die option for a large volume project that would be better served to use a Rotary Die Cutting process, it may not be the most efficient and cost effective method to produce the part which you may pay for in the piece price, the tooling cost will be more attractive on a steel rule die versus a rotary tool but the rotary option offers high speed processing for high volume jobs which could offer a savings in the labor and should be reflected in the part price. Understanding the capabilities of your die cutter in advance will ensure you make the best long-term decision for your organization.

Lack of Innovation

As with limited capabilities, lack of innovation may end up costing you more on your project than you might expect. It's important to understand not only what industries your die cutter supports, but how they've innovated in those industries. Great die cutting engineers will be able to help and guide your engineering team in creating the best possible product. Great die cutting engineers will apply knowledge gained in one industry across many other industries.

Poor Culture Fit

This is an area often overlooked, but vitally important to consider when choosing a die cutter. What happens when you call to request a change mid-project? Are they responsive? Do they care and take the time to understand the application and how they can assist in offering a resolution or are they inflexible and not willing to make reasonable changes? How they respond is as equally important as receiving quality product and speaks to the organization's culture. Understanding how your businesses mesh in the way of culture and core values will be the single largest factor in knowing whether or not you have a great long term partner, or a one-time vendor.
Choosing a die cutter to do a single job may seem simple enough, but choosing a die cutting partner who will work to understand your business, your products, and your applications for those products may be a bit more challenging. Don't be afraid to ask the tough questions. Work to understand what their values are and what happens when things don't go as planned. Many people promise the world to get the order. It's the bumps during the project that, unfortunately, end up highlighting shortcomings that could have been avoided from the start.